England v Australia Fourth Test Betting: Don't be fooled by Black Swan event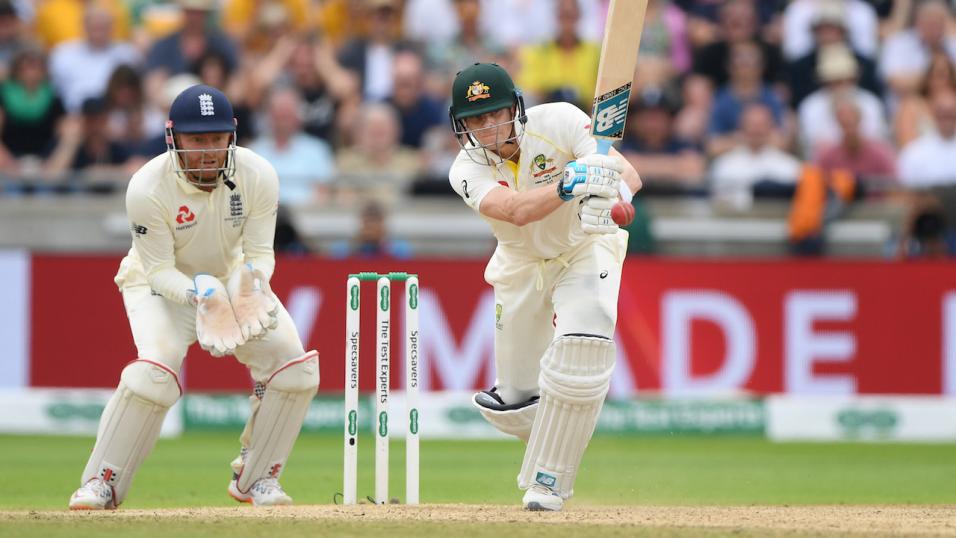 Smith is back
Ed Hawkins says Ben Stokes' heroics papered over deep fissures of flaws and expects a tougher time in Manchester from Wednesday...
"We have two average teams elevated by the genius of Stokes and Smith respectively. Both bowling units have menace. Both batting teams have disastrous flaws"
England v Australia
Wednesday 4 September, 11:00
TV: live on Sky Sports
England compound error
It is a wonder as to what is more extraordinary. The epoch-shattering, greatest innings by Ben Stokes or England's pig-headed refusal to find a batsman who can help avoid calamities like 67 all out.
We get the romance of staying with a winning team - and it is that win after all - but the best teams, the most organised, the most rationale, are the ones who are ruthless enough to recognise they could do better. England could do much, much better.
Bonkers, then, that instead of dropping Jason Roy and picking a specialist opener, England have shunted him down to No 4 with Joe Denly promoted. Denly is not an opener. Denly has opened three times in four years. He has also failed to show his technique is tight enough to counter new ball movement.
Oh well. I suppose Stokes could get them out of jail again. Failing that the hosts will hope Jofra Archer can produce more blistering pace and frightening bounce.
There could be one change. Sam Curran might replace Chris Woakes, who is having a poor time of it. Craig Overton is another possible replacement.
Can Aussies be bullish?
Australia could do with some of England's pig-headedness. If they dismiss the Headingley miracle as one of those things, they'll be okay. But if it has got under their skin, they're done for.
Justin Langer, the coach, probably got it right when he said they felt the Ashes had been "stolen". There's nowt wrong with a sense of injustice so long as it doesn't turn to self-pity.
The return of Steve Smith should give them a boost. He should breathe confidence into the batting line-up, particularly as it looks stronger with Marnus Labuschagne's excellent performances. Marcus Harris has held on to his spot as opener with Usman Khawaja dropped.
Matthew Wade, who has been unconvincing apart from against a depleted attack and old ball in game one, gets another chance but needs a score otherwise Mitchell Marsh could come in for the final Test. Mitchell Starc, in the wickets in a warm-up at Derby, is eyeing James Pattinson's place after the latter was dropped. Peter Siddle is in contention, too.
Pitch could wear
There have been eight Tests in the last 13 years at Old Trafford. The last was England versus South Africa in 2017 when the hosts won by 177 runs after posting 362. That was bang on the average score in the study period.
England have won four of the last five at the venue, largely thanks to batting first three times. The pitch is expected to wear and deteriorate as the game goes on. In the first two innings, however, there should be plenty of pace for the fast men.
Coin flip to split pair
England are 2.486/4, Australia [2.86} and the draw is 3.90. The market, then, has not be fooled by the Stokes show. Quite right.
It is not surprising to see them favourites but it should not be forgotten that England needed a once-in-a-generation performance, a bonafide Black Swan, to level the series in Leeds. They ain't going to get another for some time.
So what does that mean? We have two average teams elevated by the genius of Stokes and Smith respectively. Both bowling units have menace. Both batting teams have disastrous flaws.
To split them, we need to toss a coin. Whoever bats first has a huge chance. If that team can make 280 or more they really should go on to win.
Stokes price boost
Sportsbook have boosted Stokes's price for top England bat in the first dig to 5s. Risky. He has very little to beat. Joe Root, who notched 254 against Pakistan on this ground two games ago, continues to wrinkle the nose at 3/1, Rory Burns not so much in truth at 9/2. We can say 'no thanks' to Jonny Bairstow, Jos Buttler and Denly at 11/2, 6/1 and 7/1 respectively because they have shown little stickability. Likewise Roy at 6s.
Warner catches eye
Smith gets a 6/4 quote for top Aussie, which is the same price before he was ruled out at Leeds. It's too short for us. Labuschagne will appeal at 7/2 and possibly David Warner, too, at the same price. Warner finally found some form and he may prefer the ball coming on quickly in Manchester.
Ed Hawkins P-L
2019: +23.76pts
2018: +23.53pts
2017: +12pts
2016: +18.1pts
2015: +38pts
2014: +31.5pts
2013: +25pts
Based only on available prices. Does not include back-to-lay in-running match advice or commission rate. Figures 2013-2016 on 1pt level stakes. New points system (0.5pt-5) introduced for 2017. Includes Hawk-Eye stats column p-l
Recommended bets
Back side batting first (2pts)