Hawk Eye - Australia v England First Ashes Test: New boys could get burned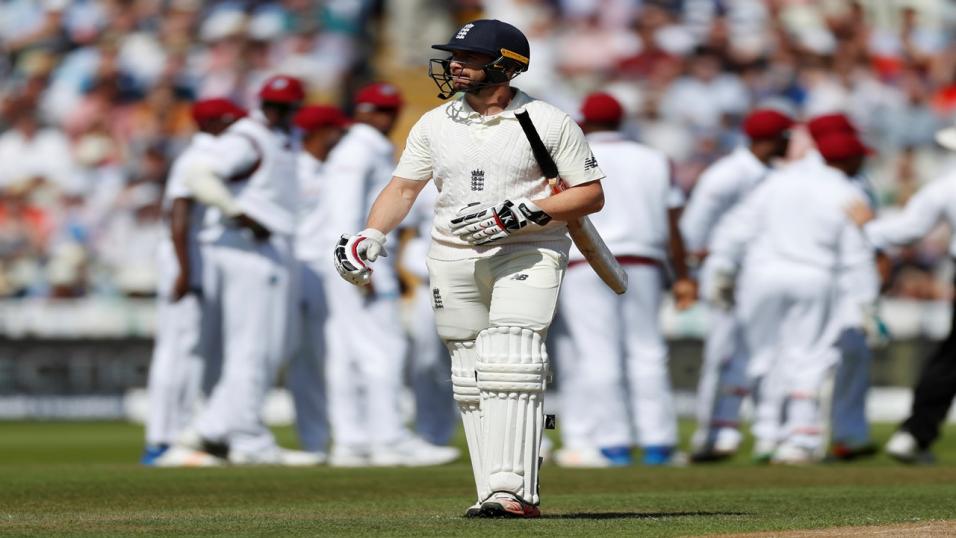 Stoneman might not know what will hit him
Ed Hawkins gets the spreadsheet out for the eagerly-awaited first match and his value-busting stats analysis throws up two solid wagers...
Australia have, for some time, made it clear that they are going to come at England hard in Brisbane. Very hard. And England know it. They have been preparing for it for sometime, too.
Alas, for the tourists, there can be no real preparation for what they will encounter at The Gabba. A baying crowd, a gladiatorial-style arena where the opposition, thanks to a pedestalled player viewing area, cop it incessantly and a home team hellbent on unsettling you.
It is the latter which the English will find hardest of all. Australia will make game one feel like a war. They will make the English feel as if they hate them, and in the words of Nathan Lyon that they "want to end careers". It is all nonsense, of course. But England will do very well not to be rather 'more-tea-vicar?' about it. It's a war they didn't start and don't really fancy fighting. 'It's sport isn't it, chaps?'
For Ashes veterans like Alastair Cook, James Anderson and Stuart Broad they have seen it all before. And they would have tried hard to warn their inexperienced team-mates. It is likely though that Mark Stoneman, James Vince and Dawid Malan - that oft criticised, fragile England batting - won't know what has hit them. Even Joe Root, who was dropped on his debut Ashes tour down under, couldn't come to terms with it.
Naturally we fear for those three new boys. Sportsbook offer over/under Stoenman runs at 30.5. We think that's a pretty high number for a Test match ingenue.
Stoneman has three Tests to his name, averaging 24 (we include his unbeaten 40 last time out as a completed innings because the betting markets do). So even from such a small sample the quote seems toppy. More so when you consider his three Tests came against a powderpuff West Indies attack. It will be a completely different ball game in Brisbane.
Moreover, at the start of the series going under Stoneman runs represents a solid, safe wager to get us up and running. That's because we do not know a huge amount about how these two cobbled-together team are going to fare.
Stoneman represents something we do know. That he is completely unproven. He could be superb. He could be awful. He could be somewhere in the middle.
We also know that Vince, who has the onerous task of batting at No 3, has really struggled at the highest level. Like Stoneman he has not been put under the microscope quite like this.
Sportsbook go over/under 63.5 on the player performance markets. That's one point per run scored and ten per catch. Unlike Stoneman, we have a greater idea of whether Vince is up to it. In seven Tests he has scored only 212 runs, and against some vastly inferior bowling attacks
The natural reaction is that the quote is far too high. And the numbers back this up. His returns are (most recent last): 19/35/20/68/18/81/1.
Recommended Bets
M Stoneman under 30.5 first-innings runs 5/6 (Sportsbook)
J Vince under 63.5 performance points 5/6 (Sportsbook)
Woakes the new Stokes

In the absence of Ben Stokes, Chris Woakes has an opportunity to prove what a classy player he can be. It could be that by the end of the series England will feel blessed indeed to boast such all-round talents as the Warwickshire man and Moeen Ali.
Sportsbook have underrated his potential. The 5/6 that he busts 85.5 player performance points (1pt per run, 10 per catch, 20 per wicket) is a bet when you consider Woakes's average make-up is 98 in his 18-Test career.
Here are his full list of make-ups (most recent last): 62-7-100-53-51-139-126-278-208-132-109-55-115-24-95-41-124. He is busting the mark eight times out of ten. SO we are confident he will do go well.
Recommended Bet
C Woakes over 85.5 player performance points (Sportsbook)
Starc numbers
If the formbook and history book is correct, then it is Australia's ferocious fast bowler Mitchell Starc who will lead Australia to glory. So it is worth marking your card for his wicket quotes. Sportsbook offer over-under Starc first-innings wickets at 2.5. He is 4/6 to flop and 11/10 to fire.
In his 36-Test career he averages 2.3 wickets per first-innings. If we break that down to the last 12 months, in Australia and at The Gabba then his numbers are 1.6, 2.4 and 2.2 respectively. The smart, and brave money, will be on unders.
Hawk-Eye P-L
Points staked: 17
Points p-l: +9.13
To 1pt level stakes
Discover the latest articles