Ashes Series Betting: England's brittle batting means they're ready to burn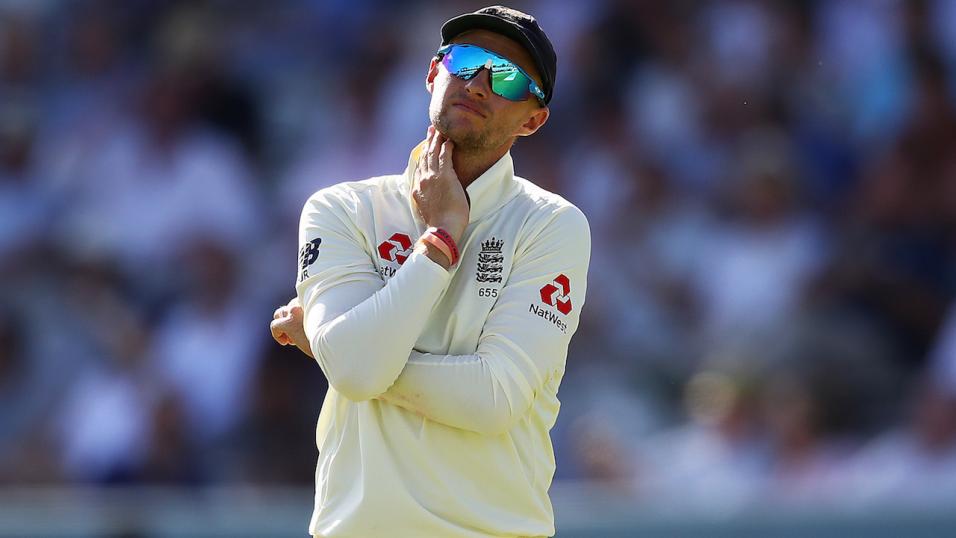 Root could be under pressure
Ed Hawkins says the hosts and visitors could serve up a low-quality thriller over the next five Tests...
"Sure, Australia will struggle when the ball bends. But does anyone seriously believe that England won't?"
Are England a fair price?
There are easy, lazy ways to win money. And then there are the "Get Rich or Die Tryin" ways. This Ashes series, which starts on Thursday at Edgbaston, will split gamblers into those two camps. One will be infinitely more fun than the other.
The choice of the idler will be to take a big, oily roll from his sweatpants and finger it all on England at prohibitive odds. The risk taker, the one who likes the thrill of the gamble, will side with Australia.
It's hard to be too critical of the former. It's almost gut instinct these days for an Ashes contest. Despite the hype, rivalry and tension, after five Tests the home side invariably wins - eight of the last nine.
Another default setting is this: Australia can't play the moving ball. The statistics back it up further. When Australia leave home for England their win percentage drops a massive 22 per cent. They haven't won there since 2001.
James Anderson, England's greatest swing bowler, will make it talk and the Australians won't have any answers. Stuart Broad will get it to nip off the seam, Jofra Archer could do the same at a greater pace. The World Cup semi-final between the two sides may have been a sign of things to come. So it's no wonder England are no better than 2.021/1.
The problem with such a price is that it sets off alarm bells. Should they really be as short? And when you start to ask that question over and over, confidence begins to build that this is a moment to plump for the outsider. There is a case for the Aussies being value at 2.767/4.
This is chiefly because England's greatest strength is also their greatest weakness. Sure, Australia will struggle when the ball bends. But does anyone seriously believe that England won't?
Skilled batting in short supply
Tim Murtagh provided a prescient warning at Lord's last week. Another one. England have been given notice consistently they have horrible batting flaws since before, during and after the Ashes Down Under. Lessons have not been learned. New Zealand razed them for 58 in March 2018. The other book end (putting the 85 all out against Ireland to one side) was the collapse to 77 all out against West indies in Bridgetown in January. In between they have failed 11 times in 30 Test matches innings to bust 250.
Confusion abounds about their batting order, as well it might. Rory Burns, who hasn't passed 30 in his las six innings, will do well to last the series. Jason Roy, an ODI player who England, laughably, had to protect against Ireland by using a nightwatchman, may only survive if he's shunted down to No 4. Which means Joe Denly might have to open. Shuffle the cards as much you like, it's still not a winning hand. There is precious little evidence Burns, Roy and Denly are Test standard.
Just as Australia might find themselves 20 for three more often that they would like, so too could England. Australia's pace bowling stock is stronger (possibly stronger than England) with Mitchell Starc, Pat Cummins, Josh Hazlewood, James Pattinson and Peter Siddle covering all bases.
They will go for the head. Joe Root, therefore, could be under enormous pressure every time he goes out to bat with the pretenders in front of him. No wonder coach Trevor Bayliss reckons he should move to No 3. He'll be in soon enough anyway.
Australia are heavily reliant on David Warner and Steve Smith. It would be wrong to suggest they have the edge with the bat. They don't Usman Khawaja will have to step it up a notch. England know that Ben Stokes and Jos Buttler could make the difference and it's why we've identified them as possible value for top England bat.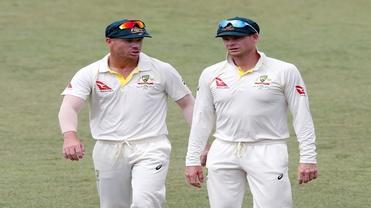 Two poor teams
If you're beginning to get the impression that this will be a series battled out between two poor sides, you would be right. Look at the formbook. England were beaten in West Indies and were darn lucky to have the toss go their way in Sri Lanka, otherwise they'd have lost on wearing pitches. Australia have won one series (at home against Sri Lanka) since the thumping Ashes success at home.
Talk of the importance of the toss is not cheap. When runs will be hard to come by, batting first and scraping towards 280 could be enough with techniques and temperaments likely to be exposed on fourth- and fifth-day wickets.
Without weather intervening it is hard to see either team being able to bat long enough to grind out a draw. Indeed, the venues picked for the occasion add weight to that idea. There has been only one draw in the last five years (31 matches) at the five venues.
A tit for tat, toss for toss series awaits, then. Edgbaston, England's fortress, should stand firm but tricky matches at Lord's (where Australia historically thrive) and Leeds (the home team's worst venue in their own backyard, losing four of their last eight) could see the visitors fight back. The stage is set for a finale so thrilling and chaotic at Old Trafford and The Oval that Sky could be under more pressure for another free-to-air giveaway.
So that fun money we were talking about, where does it go? Well, splitting stakes on a 3-2 scoreline to both seems to fit the bill. But if that's not your bag then Australia are the bet. You don't have to believe they're better than England. Just that they can match them; insecurity for insecurity, foible for foible.
Ed Hawkins P-L
2019: +29.78pts
2018: +23.53pts
2017: +12pts
2016: +18.1pts
2015: +38pts
2014: +31.5pts
2013: +25pts
Based only on available prices. Does not include back-to-lay in-running match advice or commission rate. Figures 2013-2016 on 1pt level stakes. New points system (0.5pt-5) introduced for 2017. Includes Hawk-Eye stats column p-l
Recommended bets
Back Australia to win Ashes 2.767/4 2pts
Back England to win Ashes 3-2 7.613/2 0.5pts
Back Australia to win Ashes 3-2 9.08/1 0.5pts