Ashes Series Betting: Insecure hosts give England a sniff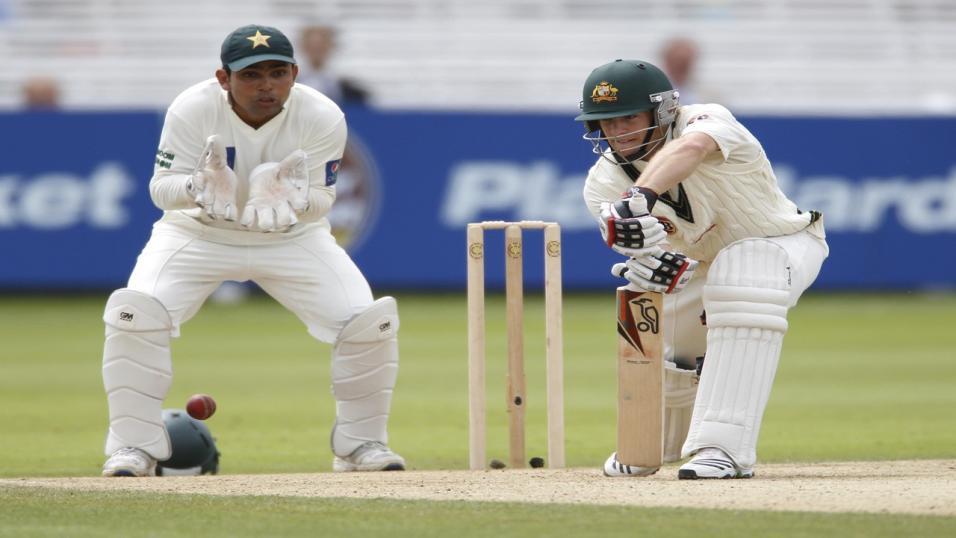 Paine returns after seven years away
Ed Hawkins has had a change of heart for a series punt after Australia's extraordinary first Test squad selection...
"With these picks Australia have, in a most un-Aussie way, revealed their fears. They are worried about where the runs are going to come from"

Recommended Bet
Australia to win 3-2 at 9.89/1 (1pt)
Ever since England touched down in Australia less than three weeks ago, the purists, pundits and punters have been trying to decipher the likely outcome of the Ashes battle, poring over every snippet, statistic and scorecard, past and present.
Yet who would have thought that the most important pointer would have come from the Australian selectors themselves, almost with the last breath before the action begins. The squad announced yesterday for the first Test in Brisbane, which starts on Thursday, was extraordinary in the prosaic and precise way it exposed home insecurities. This wasn't the storyline we had been fed.
Australia ditched a sturdy opener for an unproven wicketkeeper-batsman, picked an inconsistent batter at No 6 and plumped for another wicketkeeper who hasn't played for seven years. And we thought it was only England who would use a balls-in-the-bag selection method. They are likely to take to the field for game one with three wicketkeepers in the XI.
After five Tests and a potential 25 days of action it may not matter a jot that Matt Renshaw was ditched for Cameron Bancroft in the opening berth. Or that Shaun Marsh, injury-prone and proven to not be quite up to it at this level, played instead of an all-rounder. And Tim Paine might actually be a masterstroke despite not having played for seven years and not scored a first-class century for almost twice as long.
But it is the here and now that is important. And suddenly Australia do not look anywhere near solid enough to be considered worthy of prices of around 1.402/5. Had their selection been consistent and displayed the courage of their convictions then this series preview would have found it hard to be positive about an England team who, frankly, have been in disarray since Ben Stokes' ignominy.
Losing momentum
And that is what is perhaps most bizarre about Australia's policy. It appears they have lost their nerve with such left-field picks, allowing momentum to shift to England. Joe Root and Co might not be able to believe their luck. And if Australia have lost their bottle, why should punters hold theirs and take such prohibitive prices?
With these picks Australia have, in a most un-Aussie way, revealed their fears. They are worried about where the runs are going to come from. Marsh, instead of an all-rounder, appears to be a fail-safe against an England attack which has shown its hand.
James Anderson and Stuart Broad are surely going to try to hit off-stump all day long, boring Australia into submission. While one from Chris Woakes and the bolter Craig Overton may be deployed as a shock bowler, attacking in short, furious bursts.

They may also be concerned that they are going to be out-gunned by England's lower order. While Australia have no all-rounders, England have a clear edge with Moeen Ali and Woakes worth their weight in gold.
So how do we bet? Had Australia stuck with the status quo we would have been pessimistic about competition. England's record in the country is horrific - one series win since 1987 - and it is arguable that with soaring temperatures, hard, abrasive pitches and a completely different ball, they are learning a whole new game.
For those reasons we cannot countenance a series win at prices of 4.84/1. To win in Australia a team has to be settled and consistent. England are neither. They are gutsy, though, and the scent of blood that has wafted through their hotel door should provide a major confidence boost.
Where's the value?
We were dithering between 3-1 and 4-1 Aussie wins before the Brisbane squad bombshell. But now with both teams too reliant on their big guns with the bat - David Warner and Steve Smith for Australia, Root and Alastair Cook for England - a much tighter series is anticipated.
Australia have the edge with the ball because Mitchell Starc and James Hazlewood are a stellar pair. So why not protect their workload with an all-rounder instead of Marsh who can keep them fresher for longer? Just like England there is nothing in the cupboard if one of their main pacers breaks down.
Our score wager is a 3-2 Australia win at 9.89/1 with the pivotal match coming under lights at Adelaide. England absolutely must win here on an expected green wicket. It should seam and swing, opening up old Australia wounds when the ball darts and bends.
It is true, however, that England are in awful trouble in Brisbane and Perth (our ground guide is here). The Gabba is the quickest pitch in the world. The Waca not far behind. They will surely feel a long way from home. Lucky then that Melbourne is next up for game four. England have won four from their last nine there and it is the only other English-friendly pitch available.
Fret not, though if England go 3-1 down there. This hotch-potch Australia squad might not have the class, energy or temperament to keep their foot down in Sydney. So we would also ask you to be aware of the 2.0811/10 about England with a 1.5 Test headstart.
Recommended Bet
Australia to win 3-2 at 9.89/1 (1pt)
Ed Hawkins P-L
2017: +23.99pts
2016: +18.1pts
2015: +38pts
2014: +31.5pts
2013: +25pts
Based only on available prices. Does not include back-to-lay in-running match advice or commission rate. Figures 2013-2016 on 1pt level stakes. New points system (0.5pt-5) introduced for 2017. Includes Hawk-Eye stats column p-l
Discover the latest articles