Ed Hawkins: England must keep cool in Ashes furnace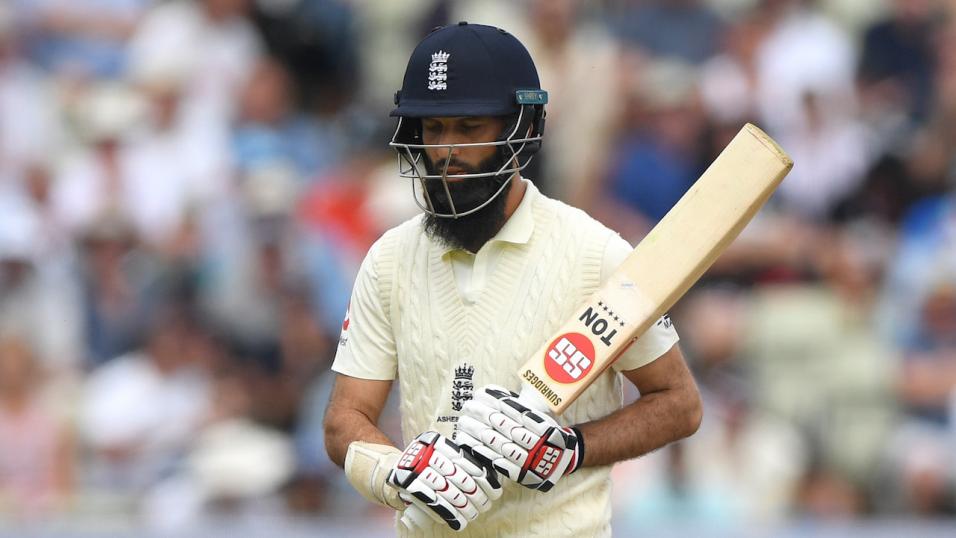 If Moeen is confident, he should play at Lord's
Our cricket correspondent says the Australians are desperate for the hosts to panic - it's all part of their strategy
"Given the state of their batting and the fourth-innings examination that awaited, it was absolutely inevitable that England would go on to lose the match"
Don't panic
Depending on who or what you've been listening to, England's strategy for an Ashes comeback involves dropping Moeen, picking Leach, dropping Denly, picking Sibley, dropping Bairstow, picking Foakes, elevating Archer to saviour status, shuffling their batting order and not deploying Buttler at short leg. Easy.
In fact, all they need do is one thing: hold their nerve. Nothing that happened at Edgbaston in the first Test justifies the sort of blind panic that some see fit to avoid a thrashing. There has already been, among much hand-wringing and teeth-chattering, talk of a whitewash. England's selectors, coach and captain need to put their fingers in their ears and back their players. Anything else could well result in the sort of meltdown that characterised pre-2005 Ashes contests.
England lost in Birmingham for one reason: they batted second. Before a ball was bowled in this series this column nailed its colours to the mast and said that the flip would be the deciding factor in each of the five Tests. Nothing has happened to alter that view.
Indeed, it has probably been strengthened. Australia have as many technical failings in their top order as England. Cameron Bancroft is playing across the line. David Warner's struggles against a new Dukes ball have been exposed. Usman Khawaja's laconic wafts outside off are a consistent undoing. And, despite his second-innings ton, we're not entirely convinced that Matthew Wade's penchant for playing around his front pad will stand him in good stead. Those peccadiloes laid bare by a last-day wicket would have resulted in an Australia loss had the coin landed the other way.
Despite our pre-series recommendation for Australia to win the series - based on the idea that these are two poor batting units - now looking strong at [1.68], it would be one-eyed not to recognise that the market could look very different after HQ. England are [3.65].
There is also, of course, the not insignificant absence of James Anderson for all but four overs of that Test. With Anderson hobbling off - possibly not to be seen again in the series - so early it has largely been forgotten that England had been playing a man short. And their best man at that. Given the state of their batting and the fourth-innings examination that awaited, it was absolutely inevitable that they would go on to lose the match. How many other teams in the world would have done anything but succumb to such a unique set of circumstances? None.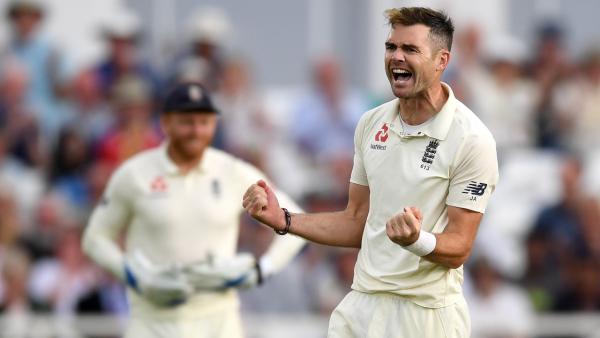 In fact, it was rather surprising that England did so well to stay in the game. Hell, they were twice short favourites for an unlikely 1-0 lead. At 125 for eight Australia's price was ballooning. England then led by 90 on first innings. Had Anderson been fit and firing for that third dig it is entirely possible that the margin of defeat would have been considerably less - he might have had the ability to remove Steve Smith cheaply, for example - and we wouldn't have been treated to another Edgbaston thriller to live long in the memory. It would still have been an Aussie win, however.
Mo plays - if he wants to
The technical questions Australia posed in game one were the same questions, by and large, that Ireland posed a few weeks ago. And West Indies a few months before that.
England have been well aware that there have been doubts about the Burns-Roy-Denly axis. So much so that they shoehorned Joe Root in between them to prevent an Unholy Trinity.
England need to take ownership of selection. Players who were good enough to be picked for the first Test cannot suddenly be deemed not good enough for the second just because of outside factors like a toss and Anderson's injury. This isn't even bold thinking. It's rational, clear thinking. Back your players, give them confidence and you will be rewarded. It's not as if there are players out of the side who are guaranteed to do better.
The same should go for Moeen Ali. Shane Warne, the Australia legend, said that Moeen should play at Lord's if he believes he can influence the game. Warne is right. If Joe Root tells Moeen that he has his backing and Moeen does not demur, he plays.
Australia will be cock-a-hoop if England press the panic button. It would play into their strategy, which is always the same for an Ashes series. Win the first match and let the Press do the rest. They know that England have an uncanny ability to tear themselves apart. Once one established player is jettisoned from the group for the 'crime' of having a bad game, the rest are looking over their shoulders. No longer are they a team.
Jofra Archer should be the only change. An enforced one. He will give them pace, verve and swagger in the field. If Archer is used in short, sharp bursts and instructed to hit as many Aussies as possible, England can find their way back into the series. So long as they bat first, of course. It's not as glib as it sounds. They have a 50% chance of winning the toss. The match odds market gives them a 42% chance.

Ed Hawkins P-L
2019: +30.03pts
2018: +23.53pts
2017: +12pts
2016: +18.1pts
2015: +38pts
2014: +31.5pts
2013: +25pts
Based only on available prices. Does not include back-to-lay in-running match advice or commission rate. Figures 2013-2016 on 1pt level stakes. New points system (0.5pt-5) introduced for 2017. Includes Hawk-Eye stats column p-l