Ashes Betting: How important is Ben Stokes to England?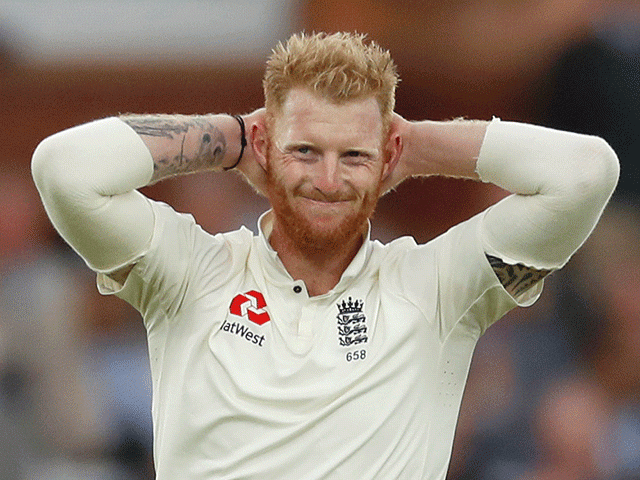 Stokes is a doubt for the Ashes
Amid all the hand-wringing and predictions of doom following the all-rounder's probable absence, Ed Hawkins crunches the numbers to work out how crucial he is...

"Stokes's stock has fallen as a personality. But in terms of pure cricketing ability, that has gone through the roof"
One of the peculiar things about sport is how often a sidelined player, whether that be through injury or suspension, suddenly becomes much more valuable when his team goes on a bit of a dodgy run. We need to bring so-and-so back, folks will say, then we'll be alright.

England supporters are experimenting with this mindset ahead of an Ashes campaign in November, with one crucial difference. Their mutterings and witterings have begun before that dodgy run has even started. And before even the sidelined player has had a chance to sit on his sofa and watch from afar.

We are, of course, talking about Ben Stokes. England are wasting their time going Dow Under without Stokes this winter. Defeat is inevitable. Let's just get this winter out of the way, chaps, Stokesy will be back and 'then we'll be alright'.

Stokes, despite the no doubt constant somersaulting stomach as charges loom for an alleged fight outside a Bristol nightclub, may take a little solace from the fact that he is considered so utterly vital to England's prospects that, without him, they may as well not bother.

A sizeable chunk has been taken out of the Australia series winning price since the Stokes saga unfurled. They were pretty short at 1.594/7 but the 1.491/2 now available is terribly thin indeed. England are 4.216/5 and the draw is 9.417/2.

And to hear James Anderson talk about the situation this week was akin to a grieving process. 'We just have to try to get through it' seemed to be the strangely negative view. Cripes, England haven't given up before a ball has been bowled have they?

It is true that most folks reckon that Stokes - if charged, if found guilty (caveat, caveat, blah blah) - is an out-of-control numpty with serious anger issues. In that regard his stock has fallen as a personality. But in terms of pure cricketing ability, that has gone through the roof. A small morsel of solace for the man, there.

Of course in this tiny corner of cricketing cogitation, we try to be rational about things. We don't get caught up with the emotion of it all or try to second-guess what the coppers do, don't do or when they do it (actually, isn't this all taking rather long? I mean, they have seen the video?). Naughty, back to facts please.

So we have tried to answer the following question: How important actually is Stokes to England?

We got thinking about that because there is a suspicion that if Moeen Ali had been ruled out of the Ashes, or was on the brink of being marked absent, there wouldn't have been quite the hand-wringing. Moeen, as regular readers will testify, is our fave player and his importance to the XI is often overlooked. Why is that? We couldn't possibly say.

Still, everyone knows Stokes is better than Mo. Yes but only just. The former is slightly ahead of the latter on the ICC's official Test all-rounder rankings.

Anyway, we are getting sidetracked. Back to the question about how important Stokes is. And we have a bit of an answer already. Stokes is the No 3 all-rounder in the world. Significant. The lad can play. There is no doubt about that.

But take a look at the crunched numbers below. These show England's win percentage, win-loss ratio, average total batting in their first-innings and average total conceded with the ball in their first-innings with and without their talisman.

With Stokes
Win percentage - 63%
Win-loss ratio - 0.78
Average batting total - 375
Ave bowling total - 339

Without Stokes
Win percentage - 50%
Win-loss ratio - 1.6
Ave batting total - 417
Ave bowling total - 301

Even if we heavily caveat the fact that Stokes has missed 10 Tests since 2013 and played in 39, which gives us a rather uneven study, it still remains difficult to claim that the absence of Stokes from England's Ashes team is quite the white flag it's been made about to be. Be honest with yourself, I bet you thought the numbers would be far more generous to Stokes than they are. I was certainly surprised.

On all criteria England actually perform better without Stokes. Now, clearly we are not saying that the Durham man is not a big miss nor that his absence is irrelevant. It's just the extreme reactions seem to be way out of line.

So instead of Stokes sitting on his backside and becoming a better player, the statistics suggest quite the opposite. Still, it will take a brave man to bet on that if England go to Australia without him.
Ed Hawkins P-L
2017: +23.3pts
2016: +18.1pts
2015: +38pts
2014: +31.5pts
2013: +25pts
Based only on available prices. Does not include back-to-lay in-running match advice or commission rate. Figures 2013-2016 on 1pt level stakes. New points system (0.5pt-5) introduced for 2017.
Discover the latest articles