Ed Hawkins: Getting to the Root of England's batting woe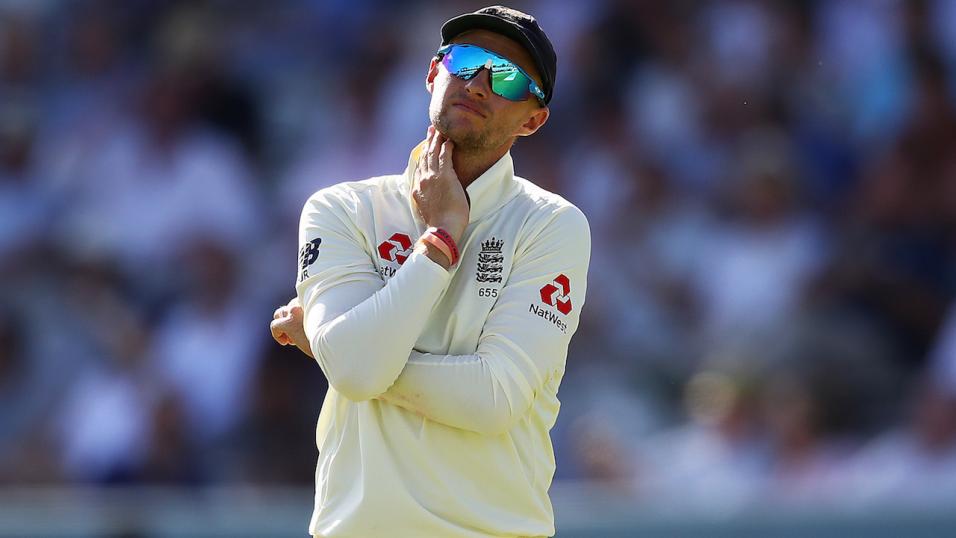 Root is struggling for runs
Our cricket correspondent highlights the home team's big Ashes problem and has a pick on the Vitality Blast outright
"He of the stance which resembles a chap caught hiding in a cupboard with the husband climbing the stairs, Burns doesn't inspire trust"
Skipper under intolerable pressure
Regardless of what happens in the second Ashes Test at Lord's, it is highly unlikely that England's batsmen will emerge confident, run-laden and assured of their places for the denouement of the series, which picks up a frightening pace with the back-to-back test at Headingley starting on Thursday.
They have worries. And they are well documented. Jason Roy is not a Test standard opener. Never has been. Never will be. It is verging on abuse that he has been made to fulfil the role.
Joe Denly, supposed to provide glue having learnt his trade on the tough county circuit, holds fast like pound-shop selotape (honestly, it's waste of money that stuff don't buy it) and Jos Buttler seems to be suffering the mother of all World Cup hangovers. There are even doubts about first Test centurion and second Test half-centurion Rory Burns. He of the stance which resembles a chap caught hiding in a cupboard with the husband climbing the stairs, Burns doesn't inspire trust.
On the face of it, these appear to be individual, single problems. Find a proper, specialist opener for Roy (Dominic Sibley, for example). Replace Denly with, say, Sam Northeast or maybe return to Dawid Malan. Job done. But chopping and changing one or two positions is unlikely to solve the collective complication which means that England's greatest strength in this series is also their greatest weakness. Joe Root.
This year Root is averaging 28. He has one fifty and one century in 11 innings. Considered one of the Big Four - Kane Williamson, Virat Kohli and Steve Smith, the others - Root's loss of form is catastrophic as it is unlikely and ill-timed. It makes an already-anxious line-up more fraught.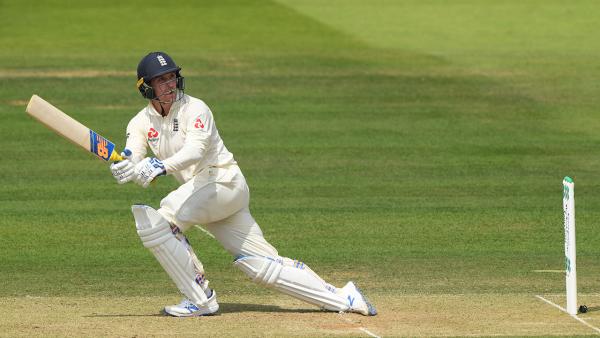 More importantly, though, the foibles and failings of those around him, add to the pressure on Root. A pressure, given it is an Ashes series and he is England's leader, that is considerable. Root is all to aware that if he goes cheaply, his team are likely to fold. This is a psychological vice of which there could be no escape.
To be a success at top-level sport the athlete musty feel free and relaxed so arms and legs and hands can do what they have been naturally honed to do. As soon as the mind gets in the way of what the body is perfectly, beautifully and instinctively able, it all goes to pot. Root not only worries about himself, but all of those above him and around him.
In a betting context, Root has not won a top-bat wager this year in six attempts. That's a chronic return considering he's going off favourite, often shorter than the 5/2 that was chalked up for HQ . In the last 12 months it's no wins in 12. On two-year form, if you'd had £100 on Root in every Test first dig you'd be starting into a £1,800-sized hole. And that's by being generous offering average odds of 5/2.
What is the solution? To treat Root like the rare and precious artefact he is. Shunting him up to No 3 has added to his anxiety and, frankly, been a waste of time consideirng the technical deficiencies of the collective. . If Root wants to bat at No 4, for God's sake let him. Anything to dial that pressure down a notch or two.
Sussex could be sunk
One game after Rashid Khan was recalled early by Afghanistan, Sussex lost their first match of the Vitality Blast season. And there are some good reasons to reckon they have been overrated on the outright market at [4.80].
Rashid leaves a significant hole with Sussex's wicket-taking threat reduced and economy rate harmed. With Tymal Mills struggling with a sore back and Jofra Archer pinched by England, Sussex are having to chop and change.
A settled squad is one of the most sought-after commodities in T20 domestic cricket. There are some who would argue that you can't win a title without one. Which is why Lancashire are looking so strong at the head of North Group.
With six wins from seven completed matches (before Friday's games), the Red Rose has been blooming. Importantly, unless injuries hit, they should retain their gun players for the whole competition. Notably Glenn Maxwell who has been terrific. He is their top runscorer with 242 at a strike rate of 165.
Alex Davies and Liam Livingstone, fit again, are a good opening pair. Indeed, Davies is underrated somewhat and is rarely poor value on the top-bat market for a televised game. They have power from Steven Croft and Dane Vilas.
As ever with a T20 team, it is bowling that is key. Lancashire are extremely impressive in this regard. They have four players with economy rates of seven or fewer. And Matt Parkinson, with a rate of 7.30, could hardly be considered the weak link as he already has 17 wickets. He's managing a wicket every 9.7 balls.
Considering all of the above it is a surprise not to see them closer to Sussex. On the exchange [7.0] is still available. Middlesex, who are expected to retain AB De Villiers for the knockouts, are the same price. Both are better bets than the jollies.
Recommended bets
Back Lancashire to win Blast 7.0 (1pt)