Hawk Eye - Sri Lanka v England Second ODI: Be wary of rules with rain threat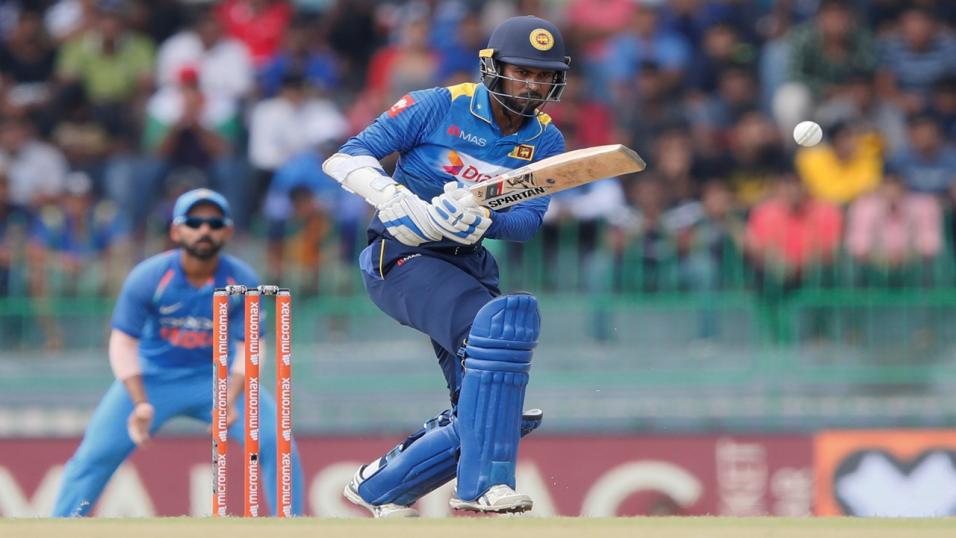 Tharanga could make short work of the top-bat market
Ed Hawkins discusses the implications of a poor weather forecast in Dambulla on Saturday for the side markets
"Rain or not, the Sri Lankan batting is hardly reliable. They have passed 250 or more five times on the last 19 occassions they have batted first in the last two years."
Opening bats to the fore
The washout in Dambulla for game one was a reminder that when it rains in Sri Lanka, it really rains. So the prospect of thunderstorms and more rain in the afternoon for game two has to be factored in to bets.
Play should begin with no issues but the first spots are expected to fall at around 11.30am local time. More serious rain and heavy thunderstorms are reported to be pitching up at 14.30 and going nowhere until 20.30.
A reserve day is available. But that is no guarantee. The rain turns up again at 14.30 until 20.30. It is doubtful as to whether a full game can be completed.
It is unfortunate as best-laid side-bet plans may have to be torn up. For example, the top runscorer and top wicket-taker markets require new strategies with both settled only in the event of 25 bowlers being bowled in the innings. It could be that we don't have time for 25 overs (further discussion on this below).
So, although we have been keen on Jos Buttler for top England runscorer and Thisara Perera for top Sri Lanka bowler, both bets now seem impossible to justify.
Buttler has been cut from 6/1 to 11/2 and in ordinary circumstances that would still be a bet because, in the last two years, he has been coping at the rate of 7/2. But the chances of him getting in and being top of the pile by the time the rain comes (if it does, of course, weathermen are probably more unreliable than tipsters) means he surely should be bigger.
We have agonised of whether to be on Joe Root. Statistically he is not a 13/5 chance over the last two years. In Sri Lanka, however, it is a different story. No Englishman has scored more runs in ODI there than Root and he copped three times in the seven-game series in 2014.
But, again, will he get the crease time? It is arguable that openers Jason Roy and Jonny Bairstow, should be shorter than 3/1 and 10/3 respectively. By the same token, Upul Tharanga will be popular for top Sri Lanka runscorer at 16/5.
We will have to keep our powder dry on Perera for top Lanka bowler. He should be the jolly as he wins this market most often. But it is unlikely he will get much of a bowl if the first match was anything to go by. In those 15 overs he didn't bowl with Lasith Malinga, Nuwan Pradeep and Akila Dananjaya doing the work. Malinga could well be worthy of a gamble at 9/2 (Betfair Sportsbook).
Short Lanka runs
With the weather forecast so bad for Dambulla, the runs quote from Betfair Sportsbook for Sri Lanka's total runs are of interest. But before we bet, we have to check the rules.
Should there be a reduction in the scheduled overs then settlement will still apply provided the reduction is no more than 20 per cent of the entire innings allocation at the time the bet was placed (including any overs the team has already faced). Should the reduction be greater than 20 per cent then all bets shall be void regardless of the final total made by the team. If a team is due to face less than 10 overs, then all bets will be void should there be any reduction in overs whatsoever.
So we're looking at a ten-over innings minimum when playing this market. The 75/1 that Sportsbook offer about Sri Lanka scoring under 90.5 is, essentially, betting on the weather. But if you want to be more circumspect, perhaps reckoning that we will see a few more overs than game one, scores of under 180.5, under 190.5 and under 200.5 runs appeal at 9/2, 7/2 and 11/5 respectively.
Rain or not, the Sri Lankan batting is hardly reliable. They have passed 250 or more five times on the last 19 ocassions they have batted first in the last two years. Their average first-dig total in that time is 230. Under 230.5 runs is a 5/4 chance.
Hawk-Eye P-L
2018 - points p-l: +2.65 (61 points staked)
2017 - points p-l: +5.29 (26 points staked)