Hawk Eye on South Africa v Pakistan Third ODI: Century in Centurion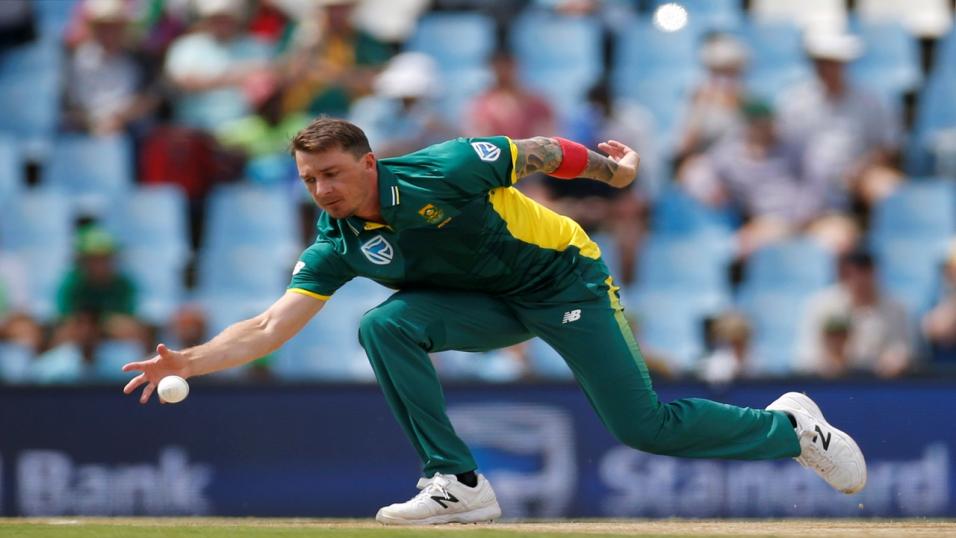 How likely is Steyn for top bowler?
The chance of a century, Hashim Amla and Dale Steyn come under Ed Hawkins's microscope for game three in Centurion on Friday...
"From 2009 to 2014 the true percentage chance of a century being scored in the first-innings of any ODI match were 27.1. In the last five years that has gone up to 36.9"
Ton-up chance?
SuperSport Park at Centurion has a reputation for being a good batting wicket. Certainly Hashim Amla and Quinton de Kock can attest to that. Between them, they have struck nine centuries there.
De Kock, who returns to the XI after being rested for the first two ODI, has four in seven matches (almost a third of his career tally) and Amla five in 14.
Given those statistics it is tempting to get with both men to continue their rich vein of form at the ground. De Kock is 5/2 for top South Africa runscorer and Amla 13/5.
Unfortunately neither of those prices are right when using the number of times each player wins the market as guide.
But there is a runs-related bet which interests us. Betfair Sportsbook go 7/4 that a century is scored in the first-innings.
In the last five years there have been seven ODI played at Centurion. In four of them there has been a first-innings ton (in two matches there were two centuries). That's a 57% hit rate. In other words, a massive edge in our favour.
Still, it is clear that the study period is short. If we extend the filter to matches in the last ten years, it is nine in 24. That pushes us past the 7/4 chance by 1.1 percentage points.
The problem, of course, with extending the study period in such a way means we're splitting two different eras. Ten years ago runs were not being scored at the exponential rate they are today in ODI. That is true even of two years ago.
A stark illustration of that follows. From 2009 to 2014 the true percentage chance of a century being scored in the first-innings of any ODI match were 27.1. In the last five years that has gone up to 36.9, a swing of 9.8%. That suggests we shouldn't be too worried by the 1.1% differential.
Trust Amla again
For game two in Durban we were keen on Amla to bust 30.5 runs or more. He failed to do so, knocked over early by Shaheen Shah Afridi for just eight. Do we go in again?
By the letter of the law, yes. For that innings we reckoned there was two per cent edge in our favour for Amla to go over at 10/11 on his career numbers. With the same quotes available again we shouldn't be shy.
His record at Centurion, unsurprisingly, is good enough. He has busted the mark eight times out of 14.
Uncharacteristically Amla suffered from a rush of blood to the head in Durban. He had gone off like a rocket with two fours from five balls and then misjudged an inswinger. It should give him a jolt that we require.
Is Steyn right price?
Dale Steyn's return to the South Africa side makes them stronger. He will come in for the rested Duanne Olivier.
Sportsbook rate him at 3/1 for top South Africa bowler. He should be twice that considering how often he wins in his career with an average of 1.5 wickets per game.
But since his return to the ODI team after a two-year hiatus Steyn is, despite his advancing years at 35, a cannier bowler it would seem. He took 12 wickets in five games last year.
Kagiso Rabada is the 5/2 jolly. On career numbers it's almost there. We have him a smidgen bigger but putting faith in him on a wicket which rewards the fast men is hardly dumb.
Hawk-Eye P-L
2019 - points p-l: +1.75 (13 points staked)
2018 - points p-l: +5.86 (87 points staked)
2017 - points p-l: +5.29 (26 points staked)