Hawk Eye on South Africa v Pakistan Fourth ODI: Amla and Tahir prices show what value really is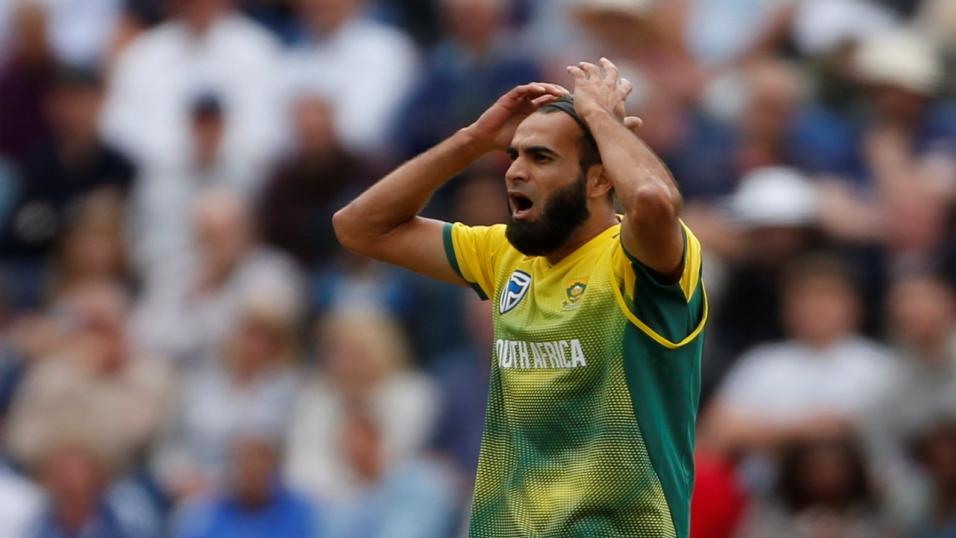 Tahir is the right price for top bowler
Ed Hawkins warns punters not to let emotions cloud their ability to see a wrong price ahead of the clash in Jo'burg on Sunday...
"We only tip wagers which, with some studious stats research and listening to the work of respected analysts, we have confidence are good bets"
Hashim Amla is providing us with a stern test of our mettle in the ODI series against Pakistan. Twice we have betted him, twice we have lost.
It's about as frustrating as it gets. There has been nothing ambiguous or risky about either wager. More importantly, we have known when the money was down that the odds were incorrect, which is all you can ever ask for.
For the second ODI in Durban, Amla boasted a fine record in his home city. He was also in form, having made 108 in his previous innings. If there is ever any impediment to a bet based on mathematics it is a doubt whether the player is seeing the ball correctly.
Betfair Sportsbook went 10/11 that he scores more than 30.5 runs. Our research showed that he should have been priced a little shorter. There was a 2% edge considering the numbers of times he busted the figure in his career.
For game three in Centurion we retained the faith. And why not? He was bang in form, the odds (the same quote available) retained an edge for us and he had ground form, beating the mark eight times out of 14. Talk about all the planets coming into line.
And Amla looked cosy when he navigated his way to 25, one scoring shot from a winner. Then he lost confidence in a drive, checked his stroke and chipped an easy catch.
A loss of faith halfway through is apt in the context. Do we check our stroke now, worried it will all go awry or do we swing with our eyes open, trusting our timing?
Surely it should be the latter. The quote has been reduced to 27.5 with the odds the same. It could hardly be argued that Amla is suddenly out of form.
His record at The Wanderers is good. In his last four innings at the venue (including not outs as a completed innings) he averages 55. Overall (five innings) he has never failed to bust the mark there.
Another comfort comes in the form of his record in home ODI. He would have won 38 times out of 67. In other words, an 8/11 shot. On two-year form (all conditions) it's 17 out of 32, which is more like ⅚.
The emotional battle
What is stopping us getting with Amla again is pride. It's been wounded by two losses on the spin. There is a tendency for a gamber, when an individual lets him or her down, to say 'never betting on that again'. It's understandable but wrong.
In isolation, regardless of what wager you have or haven't had previously, it is a good bet. All that counts is the price. Price is king. And if it's wrong, mathematically so rather than a hunch, we should bet it. Do that every time on any sport in the world and you should be turning a profit come the end of the year.
That is why, over the last two years, this Hawk Eye column is in profit. We only tip wagers which, with some studious stats research and listening to the work of respected analysts, we have confidence are good bets.
Emotion has to be kept out of wagering at all times. Of course, that's not always possible. You would have to be made of stone not to allow a mistake or Black Swan event cloud your judgement.
Here's an example. Tomorrow we will really fancy Imran Tahir to be top South Africa bowler. He is one of our favourite players, has an excellent record at the venue and has a better hit rate than his team-mates. Get on then. We can't. Because the price is right. Sportsbook are bang on at making him a 3/1 chance.
On Sunday, then, try not to let the darkness descend. And try not to throw something at the telly - remote control, mug of tea, cat - if Amla misses a straight one to fall just short.
Hawk-Eye P-L
2019 - points p-l: +8.35 (15 points staked)
2018 - points p-l: +5.86 (87 points staked)
2017 - points p-l: +5.29 (26 points staked)