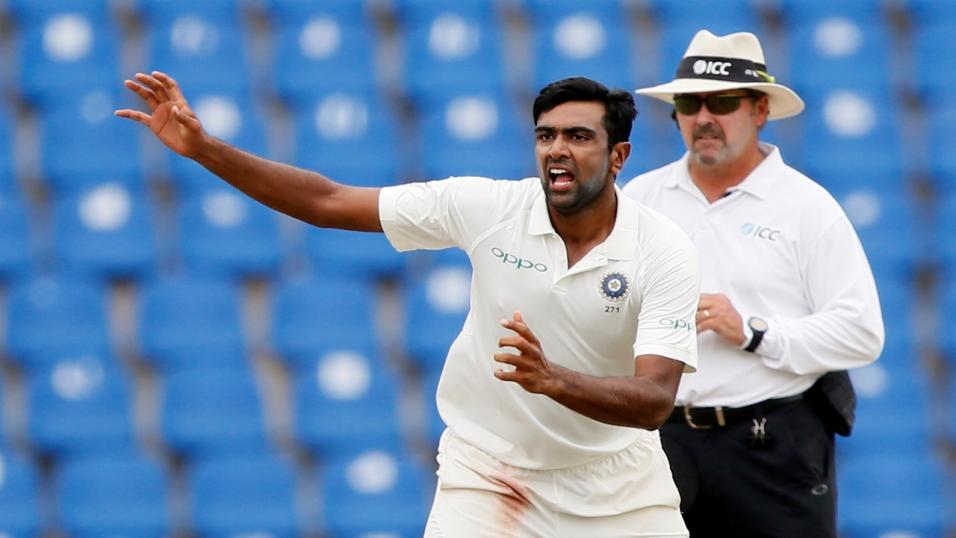 We can take on Ashwin despite his numbers
Ed Hawkins analyses the side markets for the Johannesburg Tests and looks at two bowlers who should make trouble...
"With moisture around and a seaming/swinging surface, it would be a major surprise if Ashwin gets much of a bowl. So it is a relatively simple task to prize Kumar"
There have been 37 Tests at The Wanderers. A century has been scored in 31 of them. So the 1/10 that the Betfair Sportsbook offer about another ton would seem justified. But we can make a value case for the 5/1 that there isn't a century.
That's largely down to the weather forecast. If just one of the thunderstorms forecast for each of the five days turns up and does some damage then overs would be lost, thus reducing the time for a batsman to build an innings.
More importantly, the wet weather and heavy atmosphere make for perfect bowling conditions on what is a green Wanderers surface. A photo snapped on Tuesday from the venue revealed the sort of wicket which seamers would like to carry around with them.
Bowlers have been in charge all series, so it would take something of a leap of faith to reckon that it is the batters' turn to hold sway. There has been only one century in the first two matches.
At Cape Town, the highest individual score was 93 by Hardik Pandya, the India all-rounder. But his knock was not of the studious variety. Recognising that, sooner or later, he would get a jaffa with his name on he hit out. It would be a surprise if The Wanderers pitch did not play in a similar way to Newlands. So betting 'no ton' does not seem that big a gamble.
Bhuvi a bet
If we believe bowlers are going to dominate, it would make sense to peruse the bowler markets to find a winner. And there appears to be some stand-out value in the top India bowler market with Sportsbook.
Bhuv Kumar is the 16/5 favourite to take most first-innings wickets. He is the correct favourite. But is he the correct price? Arguably he should be shorter. We believe him to be about a 15/8 call here, purely on the number of times he has copped in this market in his career.
On pure numbers, Ravi Ashwin, the spinner, should be favourite. He has a terrific record and in pure terms he is a 6/5 chance. But most of his 'winners' have come in India, not a green top in South Africa.
With moisture around and a seaming/swinging surface, it would be a major surprise if Ashwin gets much of a bowl. So it is a relatively simple task to prize Kumar, who should relish such conditions, as the wager.
Statistically he has little to beat. Mohammad Shami is 10/3 but should be 9/2, Ishant Sharma is 4/1 (that's about right) while Umesh Yadav is 4/1 but should be at least twice that.

Bhuv's greatest issue could be getting picked. He was dropped after Newlands but this pitch is made for him. If not, Jasprit Bumrah is 7/2 and is a fair wager despite playing only two Tests.
For South Africa, Kagiso Rabada and Vernon Philander go head-to-head at 3/1. We have Rabada shorter and as we have backed him twice so far, we've seen little reason to swerve him.
Vijay up against it
India's batsmen have struggled to cope with a seaming and swinging ball. And that is likely to continue for game three considering the conditions. Who'd be an Indian opener? It is hard not to feel sorry for Murali Vijay and KL Rahul, who are having to learn a whole new ball game.
So we were excited to see Sportsbook offering the chance to go under Rahul's first-innings runs at 23.5 at 5/6. Imagine our surprise, though, when his record emphatically said that it was a bad bet. In 21 first-innings, Rahul has busted that mark 13 times. Sure, he's never played in South Africa before this tour but it has to be respected.
Vijay's runs are available over/under at 25.5 at 5/6. He has beaten that mark 30 times in 54 first-innings. But filter those numbers to exclude Tests in Asia and he's missing out 12 times out of 20.

Hawk-Eye P-L
2018 - points p-l: +0.4 (8 points staked)
2017 - points p-l: +5.29 (26 points staked)