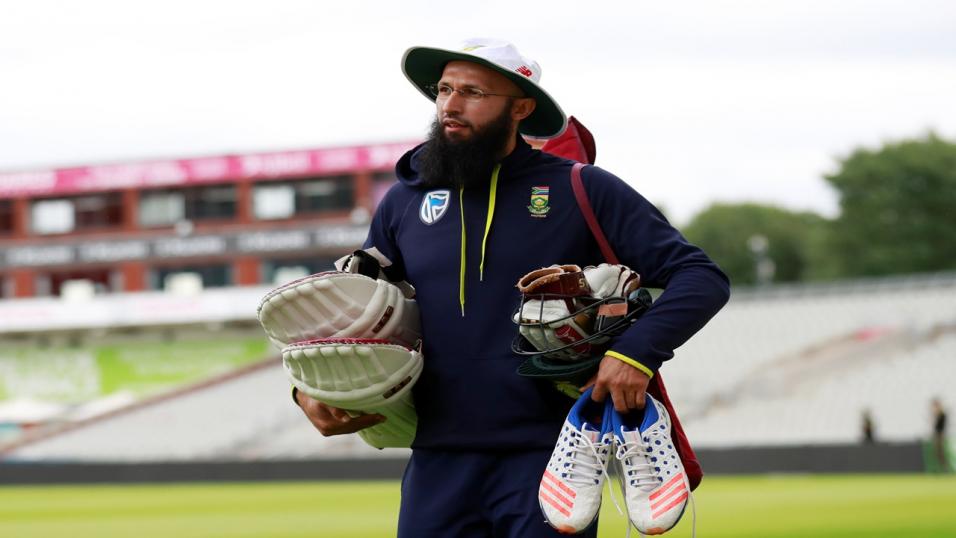 Amla has an amazing record at Centurion
Ed Hawkins analyses the records of the two South African batsmen at Centurion ahead of Sunday's ODI and reveals extraordinary run-getting...
"Amla is in such a calm state that everything comes easily. Been there, done that, bought the t-shirt, smashed a ton"
If Hashim Amla could, 'carry a pitch around with him', as the old cricketing adage goes, it would be Centurion. One gets the feeling that Amla could score a shedload with a breadstick instead of a bat on this track, and there wouldn't even be crumbs as sustenance for the weary opposition bowlers.
His record there is extraordinary - and it is one which we have consistently benefited from - whether it be Test matches or ODI. Let's look at those numbers.
In 30 innings in Test and ODI, Amla has scored an eyewatering 2,131 runs. That is an average of 71 every time he goes to the crease. The split from Test to ODI is 1,285 to 846 in the same number of matches, which suggests it is the ODI format in which he is most dangerous.
Overall he has scored ten centuries and eight fifties. In ODI it's five tons and one fifty. So India had better get him early.
It is worth exploring why Amla is so prolific at the ground. Or indeed why any batsman seems to save his best for a particular wicket. It would seem that Amla is trying harder, consistently, at Centurion than any other. Which, of course, is nonsense.
The psychology of batting has everything to do with it. As Amla has done so well in the past there he immediately feels relaxed and 'at home' at the crease. As most international batsmen will tell you, controlling the nerves and negative mindset is half the battle.
In fact, Amla isn't 'trying' at all. He is in such a calm state that everything comes easily. Been there, done that, bought the t-shirt, smashed a ton.

Amla will be well aware of his record. He made 82 against India there in the Test series only last month. His previous visit saw him notch 154 in an ODI against Sri Lanka a year ago this month. And in 2011 he made an unbeaten 116 in victory at Centurion against India. This is the sort of formguide which gets punters very excited.
We are delighted, then, that Betfair Sportsbook have given us the opportunity to bet his runs. The 10/11 that he scores more than 29 is a gimme on the stats.
He is 10/3 for 75.5 runs or more, 3/1 for top runscorer, 11/2 for top match batsman and 8/1 for man of the match, which he picked up with that knock against the Sri Lankans.
Don't forget De Kock
Shouldn't we be more gung-ho with a bigger price on Amla? Be our guest but we have a tendency to play safe with the numbers being frimyl entrenched in the nerdy corner. It is tempting to get with him for top-bat but what stops us is Quinton de Kock's history at the ground.
It is of Amla proportions. De Kock has 542 runs in just six ODI innings. Four of those have produced centuries at a blistering strike rate of 117. If he continues at that speed he will surpass Amla's run-getting.

One of those centuries came against India in 2013. In a washed out match, South Africa batted first and De Kock set about India's bowlers with measured venom. He scored 101.
De Kock is 10/11 for 30.5 runs or more, 3/1 for top-bat honours, 5/1 for top match batsman and 8/1 for man of the match. Both Amla and De Kock are 7/4 for a fifty.
With Faf Du Plessis and Ab De Villiers injured, someone is going to get some runs for South Africa. And all the planets seem to be in line that it will be one - or both - of these two.
Recommended bets