South Africa v Australia In-Play Betting: Handscomb wager emerges from the rubble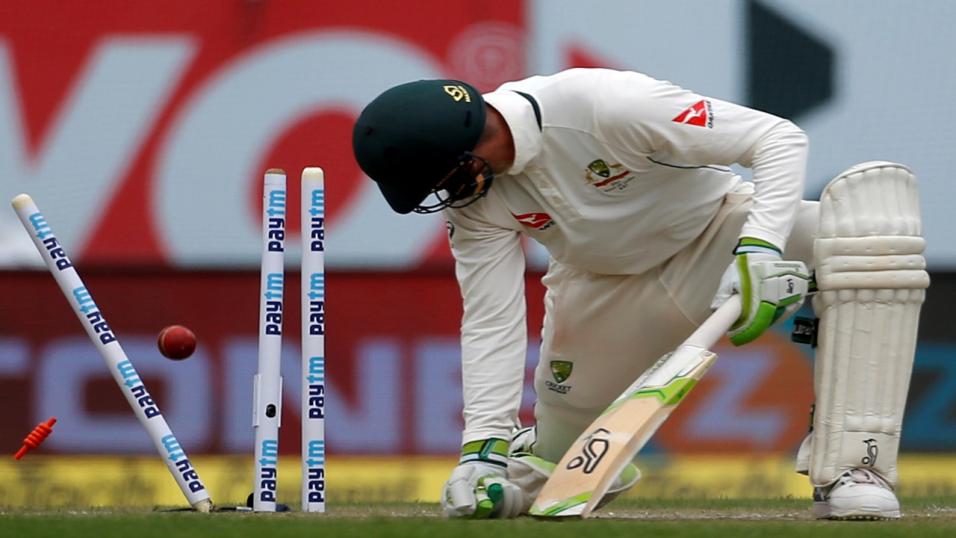 Handscomb could struggle again
Ed Hawkins dries his eyes after the emotional press conferences and spies a wager on an Aussie who probably shouldn't be in Jo'burg...
"Handscomb was exposed against an England attack which struggled to get much movement. He failed to score more than 36 and was dropped by the third Test, his technical idiosyncrasies offensive to the purist's eye"
Finding a winner on sport is hard (you might have read that somewhere before once or several hundred times on this website). That is why pundits and punters can spend hours poring over every available bit of data and news to try to get a clearer picture from their crystal ball.
Cricket is well served with vast statistical databases to ensure that, so long as the research is done, gambles are calculated and guesses are educated. We know how to work out when a [2.2] chance should be [2.6] etcetera.
The characteristics of pitches are well-known, too. And so are the characteristics of players. We know that there isn't much call for a finger spinner, for example, on a dark and dank day one at Trent Bridge.
But what we can never really work out is what is going on inside the dressing room. Is there angst? Are there cliques? Is there an overwhelming sense of 'jeez, we can't wait to get the hell out of here and back home'.
And that was what made the fourth Test between South Africa and Australia such a difficult match to call on Thursday. We had no idea of what was really going in the Australia camp.
Sure, conventional wisdom suggested that, following their collapse in Cape Town as the ball-tampering scandal emerged, this was a team which was broken and had no stomach for the fight. But we sure as hell couldn't be sure about that. It was just a guess. And not an educated one because, conventional wisdom might also have argued, that the row could have inspired the Aussies to let their cricket do the talking.
Most pertinently was South Africa's price. Clearly the masses agree with the former opinion. The hosts had shrunk to [1.57] from [2.3] before Cape Town.
In short then, it was a bit of a tipping nightmare.
Within 24 hours, though, we were given a privileged, if harrowing, insight into the collective mind of the Australia team.
First Cameron Bancroft, the actual tamperer, plucked at the heart-strings with a press conference that, ordinarily, would have gone down in lore. Here was a young man tearfully reflecting on his mistake and the potential loss of a career he had strived so hard for.
Steve Smith trumped all of that. He didn't pluck at the heart-strings but strummed them, thrashing out an achey-breaky ballad which would have had the most hardened of cynics sniffling like an expectant mum at Bambi.
There were no tears left for Darren Lehmann when it was his turn. Just red eyes, raw from all the weeping he had done no doubt at Bancroft and Smith's "hurting".
Good luck to David Warner when it is his turn. If he fails to turn on the waterworks his reputation as the villain of the piece will be confirmed (bet you he doesn't cry).


Turmoil exposed
Each of those three performances exposed the turmoil in the Australia camp. Watch them again. Now wonder whether the blokes that remain in South Africa - and are currently struggling on day one in Johannesburg - can really be 100 per cent focussed and prepared to delve deep into their reserves to level affairs in a series which has been exhausting physically and mentally?
Yeah, I don't fancy them either. Not that it helps now. It's too late. Australia's price is a super moon beaming down on us in its enormity and glare.
There might be a bet to be had when Australia bat, however. And thank the Lord it has nothing to do with what is going on between somebody's ears.
Peter Handscomb is the beneficiary of Smith's ban and it is arguable that only a scandal of such seismic proportions could have handed him another chance. Nobody, perhaps Handscomb himself, is quite sure what he is doing on this tour.
Maybe that's harsh. He does average 47 in Tests, although it appears that he has been found out following a good start to his career with two centuries against Pakistan last year.
In the Ashes Handscomb was exposed against an England attack which struggled to get much movement. He failed to score more than 36 and was dropped by the third Test, his technical idiosyncrasies offensive to the purist's eye.
Handscomb is like a cat on a hot-tin roof at the crease. His arms and angles appear at awkward angles and he has a terrible habit of getting squared up, making him a leg-before and nick-off candidate. Most batsmen are one or the other. Not both.
Against a terrific South Africa pace attack we would be surprised if Handscomb hangs around for long in the first dig. Betafir Sportsbook should offer his first-innings runs at over and unders (probably around 27.5) at 5/6 and we would short him every day of the week.
Ed Hawkins P-L
2018: +13.17
2017: +12pts
2016: +18.1pts
2015: +38pts
2014: +31.5pts
2013: +25pts
Based only on available prices. Does not include back-to-lay in-running match advice or commission rate. Figures 2013-2016 on 1pt level stakes. New points system (0.5pt-5) introduced for 2017. Includes Hawk-Eye stats column p-l