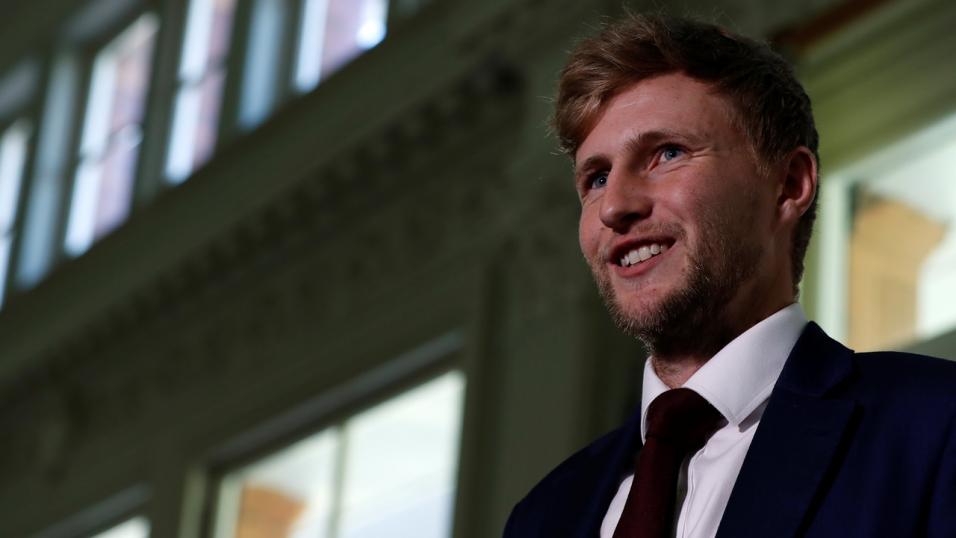 Root's return could be more important than Stokes's
Ed Hawkins looks at the contribution of England's all-rounder to the ODI side ahead of the five-match series against the Kiwis...
"Maybe Stokes' return is not the most significant news. Joe Root and Moeen Ali, for example, who were sorely missed in the T20s are back in the squad."
If we have learnt anything this winter, or at least had the lesson rammed down our throats at every opportunity, it is that Ben Stokes, England's flame-haired, fists of fury (allegedly) musclebound all-rounder is important to England.
He gives them runs. He gives them wickets. He gives them balance. He gives them 'options'. He gives others confidence. He makes better tea than anybody else in the dressing room. He's just really, really great, ok?
It's hard to argue with isn't it? Well, sort of. In Test matches, at least, England missed Stokes in the Ashes like a one-year-old pines for his mother as soon as she leaves the room. The howling and wailing and hot, hot tears do not stop until she comes back into the room.
England are no longer fractious. Even though they didn't miss him for a second in the ODI series against Australia, like said one-year-old had been given a dose of jollop and free reign on the iPad. Unfortunately the attention span did not last long enough for the Trans-Tasman T20 series when England were murder.
Still, they could have played him if they wanted to in their final game to boost their chances of making the final against a rampant Australia. And they're not that fussed about playing him in the first ODI against New Zealand, which starts in Hamilton on Sunday. We discussed that rather odd decision here.
For now, we actually want to focus on what Stokes does (and doesn't) bring to the team in terms of hardcore numbers. Do England win more or less with him in the ODI team? Useful to know considering the Kiwis are stellar in this format at home.
Not that the match odds market for game one would agree. The Kiwis are shunted out to [2.34] with England [1.73].
Amazingly, those odds on the tourists are absolutely bang on with their win rate when Stokes is in the side. It stands at 58% since his debut in 2011. Interestingly, that is only two clicks higher than their win rate without him over the same period of time at 56%. Put the kettle on Ben.
You have to delve a little deeper to find his true value, though. Look at the difference between runs scored (first-innings) with him and without him. A healthy 265 plays off against 231 respectively. Not surprisingly runs are scored at a quicker rate too with 5.94 per overs versus 5.42.
There is a different story in the field, however. In first-innings England conceded an average of 233 runs scored as opposed to 199 without him.
That's a particularly interesting statistic because criticism of this revolutionised England ODI team has often focussed on their ability with the ball. Too often, we often write, they have a tendency to go round the park.
The Kiwi fortress
But maybe Stokes' return is not the most significant news. Joe Root and Moeen Ali, for example, who were sorely missed in the T20s are back in the squad. Once Stokes is deemed ready to play, this is a strong England squad which is missing only the pace of Liam Plunkett. Craig Overton has been drafted in as his replacement.
New Zealand, as we have said, are no mugs. In fact, that is a little disrespectful. In their last nine home series, dating back to February 2015 they have won eight. Only South Africa have won there. Pakistan were thrashed 5-0 in January, West Indies three-zip in December and Australia 2-0 in January last year.
The 3-2 South Africa reverse aside, New Zealand have lost only two of their last 24. That, frankly, is an extraordinary record. The 6/4 Betfair Sportsbook offer about a home series win could see some business while splitting stakes on a correct score of 3-2 for New Zealand at 5/2 and England at 13/8 may be of interest.
This home fortress is built on a stable footing with bat and ball. Kane Williamson, Martin Guptill and Ross Taylor are rated Nos 9, 11 and 13 respectively by ICC in the ODI rankings. Trent Boult, the pacer who can bend it both ways, comes in at No 3 on the bowling list. Mitchell Santner, the spinner, is at No 9 ahead of Mitchell Starc while the tearaway Matt Henry is at No 18.
With Plunkett's omission, New Zealand boast more players in the top 20 than England. Still, they may be pinning their hopes on Santner and Ish Sodhi proving to be the difference between the teams. New Zealand reckon England have a fallibility against spin in the middle overs.
Sodhi has been recalled to the squad mainly because of niggles to Santner and Todd Astle but it would be a surprise if he didn't play a major role in the series.
Stokes, then, will have his mettle tested by those spin twins with the field in and out. A fascinating battle. That is if England decide to pick him.

Ed Hawkins P-L
2018: +7.02
2017: +12pts
2016: +18.1pts
2015: +38pts
2014: +31.5pts
2013: +25pts
Based only on available prices. Does not include back-to-lay in-running match advice or commission rate. Figures 2013-2016 on 1pt level stakes. New points system (0.5pt-5) introduced for 2017. Includes Hawk-Eye stats column p-l