New Zealand v England Fifth ODI Betting: Hosts can only win with Taylor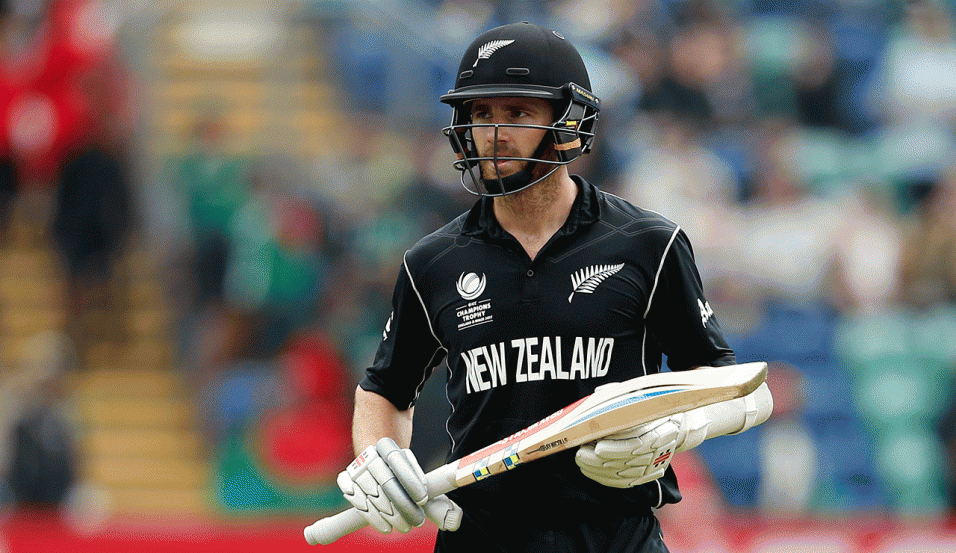 Williamson is underrated for top bat
Ed Hawkins previews the decider on the series from Hagley Oval on Friday night and says the batsman's inclusion is vital
"How does a team lose from a position of 267 for one, batting first, in the 38th over? How does that same team lose, having posted 335, when reducing the opposition to two for two?"
New Zealand v England
Friday 9 March 22:00
TV: live on Sky Sports
New Zealand sweat on Taylor
There's not been this much attention on somebody's thigh since Marilyn Monroe stood on a subway grate. Ross Taylor's might not be as tantalising but the whole of New Zealand sure do want to give it a healing rub.
Taylor is struggling with the injury that almost kept him out of game four, in which he produced something truly epic. Hobbling and sore, somehow he crafted a beautiful and brutal 181. It was his epic in the format and coach Mike Hesson was not wrong when he called it one of the great innings.
As we have said, Taylor is vital to New Zealand's chances. Their win percentage drops by 20 per cent when he is not in the team against the established nations. They need him for the decider.
If he isn't fit, they would have to ask Mark Chapman, an international ingenue, to try to fill considerable shoes. New Zealand are not of mind to take a risk on Taylor with a Test series to follow.
With the doubt over Taylor, New Zealand might resist further changes. Matt Henry, a pacer of repute, will have to sit out again.
England weakness exposed
How does a team lose from a position of 267 for one, batting first, in the 38th over? How does that same team lose, having posted 335, when reducing the opposition to two for two?
Only England can answer that. Of course, Taylor's greatness has a lot to do with it. It was just his time they might say publicly. Privately, though, surely they are seething?
It is not unusual for this revamped England team to fail to defend a 300-plus chase. Like a bad habit, it keeps on returning just when you think it's solved. We have discussed at length our worries about their on-field performance in the past.
What to do? Well, they could recall David Willey in place of Mark Wood. Wood was expensive at 8.12 in Dunedin. But England don't trust Willey at the death, either.
There will also be questions about their batting. How did they not bust 400? They lost six wickets for 21. A shame because the gloss from centuries by Jonny Bairstow and Joe Root was lost.
Batting first an advantage
There have been 12 ODI played at Hagley Park. The scores read (1-2 denote game won by side batting first or second, most recent first): 131(rain)-1/325-1/289-1/341-1/117-2/188-2/303-1/310-1/331-1/218-2/260-2/341-1. From those numbers it looks as though it's a bat first pitch with the aim of busting 300. Then it's job done. It's a big playing area so don't get suckered into thinking this is one of the tiny Kiwi grounds and expecting sixes all over the shop. A bust of 300 on innings runs could be popular.
Hosts value if Taylor plays
New Zealand have played eight, won eight at the Hagley Oval. Pretty easy to make a case for them at 2.285/4 then. You can hang your hat on that if you like but we seen no rhyme or reason why New Zealand should be unbeatable on that wicket. Of far more interest to us is if Taylor plays.
Twice they have won in this series and twice he has been the difference between the two teams, scoring a century each occasion.
We happen to think England are the better team save for Taylor's heroics (a third crack might be beyond him, he's mortal after all). That is not a particularly controversial view, England are eyeing a sixth-straight series win.
The problem is their odds. It is hard to swallow 1.774/5 when they have been profligate in the field and thrown away winning positions. They almost did in game three, as well.
If Taylor isn't all the rage for top NZ runscorer already, he will be after you read this. At the Hagley Oval he has 225 runs in five innings. A not out of 102 gives him an average of 112. Taylor has had his price boosted by Betfair Sportsbook from 7/2 to 4/1. Martin Guptill and Kane Williamson have good records at the venue, too. Guptill has 236 in five and Williamson 172 in four. Guptill is 10/3 and Williamson 11/4. The latter is something of a favourite of ours for this market because he is, statistically, underrated. For full analysis of the top-bat market click here plus a look at other side markets.
Morgan price boost makes him a bet
Eoin Morgan will play his 200th ODI for England. He has ground form of some sort at Hagley, notching a 46 on England's visit in the 2015 World Cup against Scotland. Moeen Ali hit a century but he was opening the batting. Morgan's price is boosted from 5/1 to 6/1 by Sportsbook. Value? Well yes because he is more like an 11/2 shot. Bairstow and Root are 7/2 and 5/2 respectively.
Ed Hawkins P-L
2018: +14.66
2017: +12pts
2016: +18.1pts
2015: +38pts
2014: +31.5pts
2013: +25pts
Based only on available prices. Does not include back-to-lay in-running match advice or commission rate. Figures 2013-2016 on 1pt level stakes. New points system (0.5pt-5) introduced for 2017. Includes Hawk-Eye stats column p-l
Recommended bets
Discover the latest articles
Read past articles