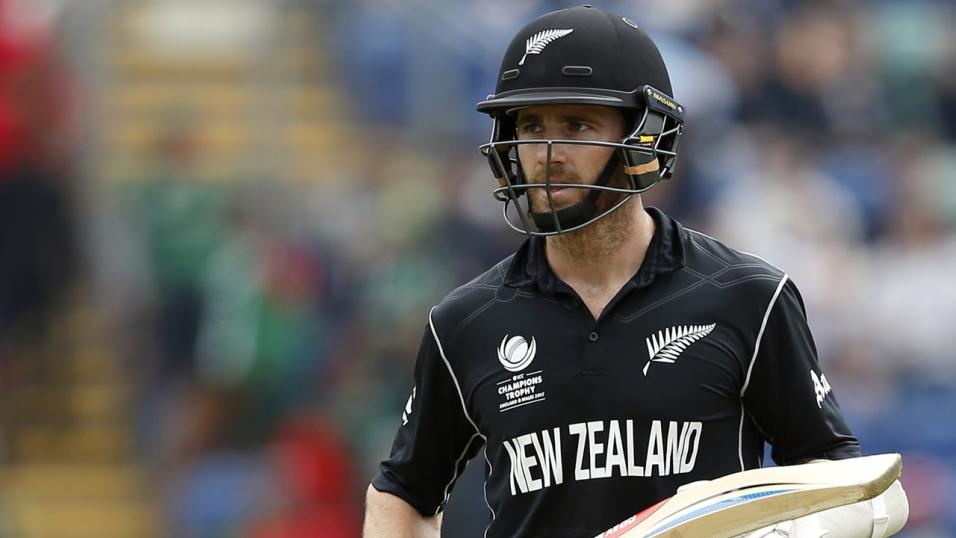 Kane Williamson has four fifties from eight innings this season.
The consistent Sunrisers host the rapidly improving Daredevils and there are good bets involving the hosts' skipper Kane Williamson and Delhi's swashbuckling young batsman Rishabh Pant, says Jamie Pacheco.
"Williamson is highly unlikely to match either player in terms of strike rate but 7/4 is an excellent price that he ends up with more runs than either of them."
Sunrisers Hyderabad v Delhi Daredevils
Saturday May 5 15.30
TV: live on Sky Sports
Hyderabad mastering two of the three disciplines
So much for Hyderabad struggling without David Warner. Under Kane Williamson they've become a formidable side and are six from eight and looking likely to secure one of the top two spots that gives them two bites of the cherry in terms of making the final.
They're probably the best side in the competition when it comes to both bowling and fielding. It says a lot about the quality of their bowlers and their strength in depth in that regard that despite missing Bhuvneshar Kumar - currently India's best seam bowler- for four of their eight games so far they've managed to restrict sides time and time again to below-par scores or successfully defended their own par totals.
But their batting is a concern. That's where they arguably are missing Warner. The brilliant opener Shikhar Dhawan is going through a lean patch and their middle order of Yusuf Pathan, Deepak Hooda and W. Saha are all a bit too inconsistent. Too often it's been left to Williamson to get the bulk of the runs but in an attempt to be there at the end, he's often scored too slowly.
At least they've made a good move in bringing in Alex Hales for Mohammad Nabi. They don't really need another bowling option but they do need some fireworks at the top of the order. He won't always come off but Hales will always come at you hard.
Delhi drinking in last-chance saloon
Every year one team comes from nowhere to make the Play-Offs by stringing together a run of four or five wins in a row. It could be Delhi's year to do so. With three wins from nine matches and five remaining, they'll probably need to win four of those to stand a chance. It's not impossible and after a rain-reduced last-over win over Rajasthan on Wednesday, they're carrying some momentum.
A penny for Gautham Gambhir's thoughts. For sure he'll be publicly saying that the important thing is that Delhi are winning games but there will be a sense of embarrassment that they look a far better side since he resigned the captaincy and was left out of the team.
Rishabh Pant and new skipper SS Iyer have been doing the business with the bat and last time out the 47 scored by 18 year-old Prithvi Shaw was just as crucial. Glenn Maxwell has been hugely disappointing but with Jason Roy and Daniel Christian the only alternatives, he may get one last chance.
Given where these two are in the table at first glance it may seem like [1.74] is as close to buying money as you'll see in the IPL. But think again. Delhi's fearless hitters like Iyer, Pant, Shaw and Colin Munro may be just the sort of batsmen who could ruffle Hyderabad's bowlers' feathers by going after them.
If they win the toss, the smart move is for Delhi to get runs on the board and put pressure on the Sunrisers' suspect batting in a chase.
This could be a see-saw affair and your best strategy might be to trade the game in-play rather than trying to pick a pre-match winner.
If Delhi don't make the play-offs, it certainly won't be Rishabh Pant's fault. He's the leading runscorer in the competition and his barely believable strike rate of 180 is higher than any batsman in the Top 10 runscorers' list bar Bangalore's AB de Villiers, who is striking at 184.
You can take the 4/1 that he's Delhi's top bat but it might be worth pushing the boat out and going with the 17/2 that he's the top match batsman. Only three Hyderabad batsmen have passed 50 so far (Dhawan, Williamson and Manish Pandey).
Dhawan is struggling as mentioned already and that 57 of Pandey's against the Kings XI was his only decent hit of note. So that leaves Williamson, who has four fifties and a high score of 84. If Pant can beat the Kiwi skipper that could well be enough for us to be paid out at the bigger price.
But there's an alternative way of getting with the ultra-consistent Williamson. The Betfair Sportsbook has put up some Batsmen Matchbets and one of those is Williamson against Prithvi Shaw (15/8) and fellow Kiwi Colin Munro (13/8).
It's hard to see how Munro is shorter than his international skipper, who is 7/4. Munro is averaging just 12 from five knocks and has a high score of 33; he's never really got to grips with Indian pitches so these figures shouldn't come as too much of a surprise to IPL fans.
As for Shaw, there's nothing wrong with his average (35) in this year's IPL or his top score of 62. But here he'll be up against the best bowling attack in the competition.
Williamson is highly unlikely to match either player in terms of strike rate but 7/4 is an excellent price that he ends up with more runs than either of them. His average of 46 certainly suggests so.
Staked: 17 pts
Returned: 15.5 pts
P&L: -1.5 pts