Kolkata Knight Riders v Delhi Capitals: Outsiders worth a dabble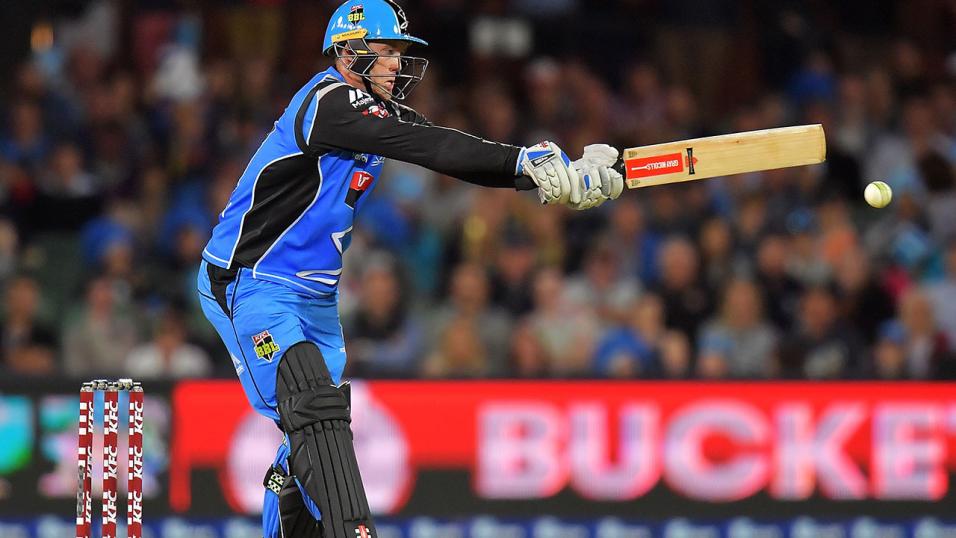 Colin Ingram is an outstanding price to be Delhi Top Bat
The Capitals' highly destructive batting line-up can find some joy as outsiders in Kolkata and are worth a punt, says Jamie Pacheco...
"The Capitals look a bit better balanced to me and with that ferocious batting line-up and Rabada in the form of his life, ably assisted by mystery spinner Sandeep Lamichhane, they get the nod at 23/20."
Kolkata Knight Riders v Delhi Capitals
Friday January 12, 15:30
Live on BT Sport 3
Russell can't do it alone
Kolkata were soundly beaten on Tuesday night and their top order needs to take a long hard look at themselves.
You can't really point the finger at someone like Sunil Narine who is after all a spin bowler being asked to do a job as a pinch-hitter but the likes of Chris Lynn and Robin Uthappa should have done better.
As ever, it was left to Andre Russell to save the day. His brilliant 50 not out off 44 balls was a masterclass in batting with the tail, making sure he was on strike as much as possible even if it meant refusing singles.
He's an early contender for Player of the Tournament but they won't go particularly far if he's the only one standing up and being counted. Still, they're second in the table and would have taken that at this stage of proceedings.
Skipper Dinesh Karthik could do with a score, by the way. If he carries on not getting runs, he'll also struggle to make the India squad for the World Cup.
Bating line-up is top drawer
We'll give Delhi 6/10 for their efforts so far. The nice thing about their batting is that all of their big guns have got runs rather than relying on just one or two players.
The trio of youngsters - Rishabh Pant, PP Shaw and SS Iyer have all been at their destructive best at one stage or another and the old hands that are Shikhar Dhawan and Colin Ingram have also got a few runs.
Star man last time out was Kasigo Rabada, who took four wickets. That made it 11 for the tournament and the fiery South African quick remains a key player for them. South Africa will be hoping he carries that sort of form to the World Cup.
I think e can make a case for Delhi here. After six games the Knight Riders have one more win than them and they are admittedly on home soil but then again that's why they're favourites, isn't it?
I'd take Delhi's Top 5, which I've already mentioned, over just about anyone's at this year's IPL and that may just be where the game is won or lost.
Last time out I was wrong about Russell not being able to keep on pulling off minor miracles (he kind of did) but I was right about it not being enough to guide the Knight Riders to a win even if he did. But I'm going to be a bit stubborn here and think he won't do it again this time or at least that it won't be enough.
The Capitals look a bit better balanced to me and with that ferocious batting line-up and Rabada in the form of his life, ably assisted by mystery spinner Sandeep Lamichhane, they get the nod at 23/20.
I'm sorry for carrying on mentioning Russell but it's hard to get away from him. He's been the Knight Riders' best batsman by a country mile but I still can't be baking him at 5/1 considering he'll bat at five or six. Besides, he seemed to pick up a nasty injury to his hand last time out when slipping while batting so we'll have to wait and see how much that affects him.
I said last time out that Narine was value at the same price as an opener who can score ridiculously quickly and I'll stand by that.
As ever, the odds-compilers are showing plenty of respect to Chris Lynn but though he's been ok, he simply can't replicate his Big Bash form here at the IPL and 11/4 is tad short in light of the fact these aren't his kind of pitches.
I simply cannot believe Colin Ingram is 9/1 to top score for the Capitals. Yes, he's got a few less runs than some of the others and yes he bats at four but there's a big difference between batting there or at five or six.
Besides, the way Delhi's top order bats, going for broke from the start, he may actually get to the crease sooner rather than later. He's a class act, has plenty of experience on his side and that's an outstanding price in my book.
Pant is favourite at 11/4 but he's down at five. Shaw isn't a bad price at 7/2 but nothing like the value the burly South African represents.