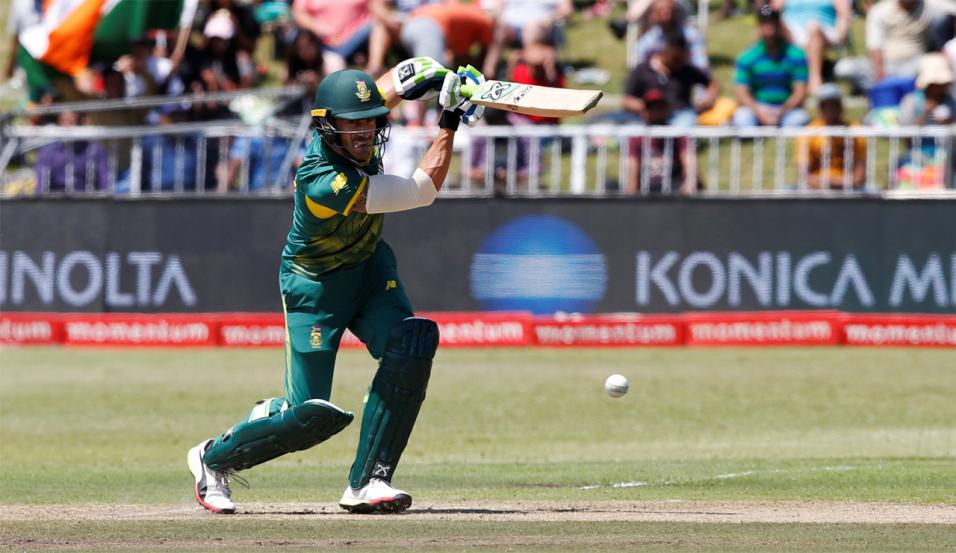 Has Faf been overrated?
Ed Hawkins crunches the numbers ahead of the showpiece in Mumbai to find where the purely mathematical value lies...
"Our match preview suggests that Sunrisers may come up short but there is nothing wrong with taking incorrect odds about Rashid, even if we think they're up against it"
Although the Indian Premier League relies on bowlers being laid to waste to ensure it is the opium of the masses, the showpiece at the Wankhede Stadium could be in for a more circumspect start.
The powerplay overs could be cautious affairs for both teams. Chennai Super Kings, although reliably destructive with the bat, have looked to build a solid base before blitzing. Sunrisers Hyderabad have consistently been weak-wristed in IPL history.
Indeed, CSK are the third-slowest in terms of run rate in powerplay overs this season, notching at around 8.3 an over. Sunrisers are the slowest - their rate comes in at about 7.8. It's not exactly going to be a snoozefest of a start but the fours and sixes could come later.
The wicket is not conducive to big hitting in the first six, either. Only the Chinnaswamy Stadium has a lower economy rate, crawling along at 7.59 compared to 7.88 in Mumbai.
Betfair Sportsbook go 8/11 under 45.5 runs in the first five overs. Those numbers above would suggest it doesn't matter who bats first - shorting will pay off. Chennai's rate has them score 42, Sunrisers' 39 and the ground average suggests 40.
Sid and Sandeep the bets to be top bowler
We all know Sunrisers Hyderabad have an enviable bowling attack. It is the best in the world in franchise cricket. And never has that been more obvious when you delve into the numbers behind their top bowler market. It is as competitive a betting heat as you are likely to see.
In terms of number of times a bowler 'wins', only two percentage points separate Sid Kaul, who is most likely by landing the odds 26% of the time, followed by Rashid Khan (25%), Bhuv Kumar and Sandeep Sharma at (both 24%).
Unsurprisingly Rashid is the jolly here. He still has a chance to overhaul AJ Tye as top tournament bowler. The 2/1 available with Betfair Sportsbook couldn't be described as value. Kaul, though, is at 7/2. On those numbers alone he should be a smidgen shorter. Kumar at 7/2 is not a bet but Sandeep is at 4/1.
And then there's Carlos Brathwaite. We have him down as a 4/1 shot as well. But Sportsbook go 5/1. His emergence as a death bowler gives him the added bonus of cheap wickets.
Rashid the value to bag another MotM award
Perversely, although Rashid cannot be considered value for top wicket-taker he can be for man of the match at 8/1. Arguably he should be shorter considering he has four awards in 16 matches this season.
Wickets aren't everything. He has been awarded the gong for his extraordinary control as much as anything. In the final qualifier against Kolkata Knight Riders, Rashid produced a genuine all-round performance with runs, wickets and catches.
Our match preview suggests that Sunrisers may come up short but there is nothing wrong with taking incorrect odds about Rashid, even if we think they're up against it.
Considering Faf du Plessis has played only five matches this IPL it is somewhat surprising to see him rated at the same price as run machine Ambati Rayudu at 11/4 for top Chennai runscorer.
Du Plessis did top score with a match-winning unbeaten 67 in the qualifier against Sunrisers but he had been something of a forgotten man until that point.
Sportsbook go 10-11 that he scored under 24.5 runs. On first glance that looks a bit pricey, particularly because he doesn't really have a fixed role. He could bat anywhere. On career records, it's a sell. He has an average of 23 each time he goes to the crease. It's not a huge edge but we suspect he's been overrated because of one innings.
Hawk-Eye P-L
2018 - points p-l: -4.39 (32 points staked)
2017 - points p-l: +5.29 (26 points staked)
Recommended bets