Ed Hawkins: The top five most underrated Test batters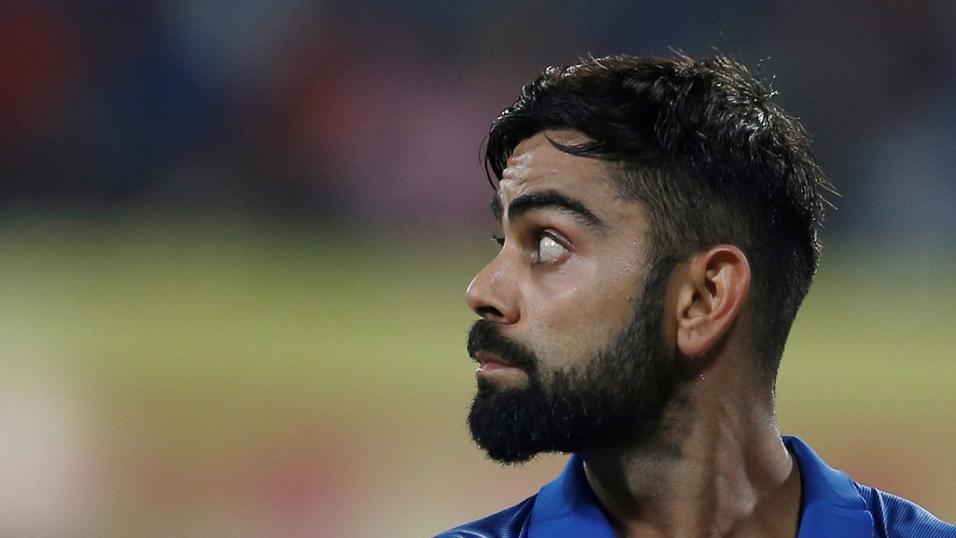 King Kohli - cricketing deity
Cricket betting expert Ed Hawkins discusses the batsmen the layers underestimate and there are two big surprises on the list...
"Kohli is the only current player who has a hotline to the Lord himself, with celestial cover drives and a red-hot willow which points bowlers to hell"
Virat Kohli
One of the most valuable betting lessons in sport is not to be swayed by an athlete's profile; the size of their sponsorship deal, the rock 'n roll of their swagger or the din from the adoring faithful. Those who have their names in lights often have a myopic following.
The result, of course, is hordes betting blind any given Sunday. The performer with the big reputation is almost always prohibitively short. It is why, on Cricket...Only Bettor, we introduced Myth Buster to explode the myth that reputation mattered more than record. The big names are almost always big losers on the first-innings top runscorer markets. Look at this little lot to £10 level stakes during their illustrious Test careers...
Dravid -£14
Sehwag -23.50
Hobbs -50
Mohammad Yousuf -100
Lara -130
Bradman -155.75
Langer -210
Chanderpaul -215
Gooch -251.75
Hayden -430
Ponting -£560
Gavaskar -589
The most overrated list suggest there are plenty waiting to join them. Yet there is one man primed to buck the trend of modern greats making bad top bat bets. Virat Kohli, 86 Tests into his career, will be pedestalled as an India batting deity. He is the only current player who has a hotline to the Lord himself, with celestial cover drives and a red-hot willow which points bowlers to hell.
Kohli is an arrogant so-and-so. He is mouthy in the field. That swagger we were talking about? It is of the worst kind; a strutting insouciance which could switch to a reckless charge to war if one so much as looked at him wrong. For bettors, though, he is easy to like.
No matter how much money comes for Kohli it seems, he is value. In the last two-and-a-bit years he has a staggering win rate of 42% (five times he has won back-to-back and once three-in-a-row). By and large bookmakers have been pricing him up between 9/4 and 11/4. On the latter price over his career you would be up £12.50. It might not sound a lot but Tendulkar returned £1.80.
In chronic times, how reassuring is it that the greatest batsmen in the world is, in fact a good bet? You're welcome. Snuggle up to that one.
Quinton de Kock
We're counting on the layers having short-term memories for South Africa's wicketkeeper-blaster. De Kock has five wins in his last 22 Tests meaning that anything bigger than 7/2 is the target zone.
De Kock, who almost single-handedly tried to repel England this winter, has nothing to beat these day in a South Africa line-up destroyed by Kolpak departures and a selection process which does not seem to recognise that not every human being was made the same. He was steadfast at 4/1 throughout that series. Fingers crossed it holds next time we see him.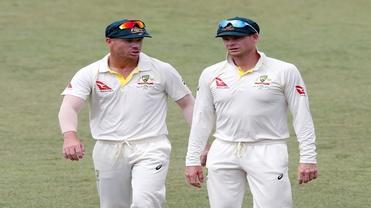 Steve Smith
Smith isn't, of course, underrated. But could he be? The emergence of Marnus Labuschagne and the miserly offerings on David Warner makes Smith an interesting one to watch in terms of price. Statistically, he is a 9/5 shot.

Now, it is true that in the final Test of the Ashes he would have made the list of 'overrated' at even money but by the time of the third New Zealand Test in Sydney in January he was out to 11/4 - a big gulf. Labuschagne is going off at 3s.
Tom Latham
New Zealander opener Latham is a left-field pick, not least because one would expect that too often he would be trumped by Kane Williamson. But Williamson does not make this list. He doesn't win you money often enough to be deserving of the gushing praise.
Not wishing to sound like we have an irrational dislike of Williamson (ours is rational) but guess how many wins each of them have in the last two years or so? Well Williamson has six in 24 and Latham five in 25. It's not the massive gulf Williamson's trumpeters would have you believe. So who are you going to back? Williamson at 5/2 or Latham at 4s? On three-, two- and one-year filters, Latham has more runs than Williamson.
Azhar Ali
Azhar has been retained as test skipper as, wisely, Pakistan resisted the urge to give Babar Azam the reins. Babar has the potential to be a Pakistan Kohli, if that is not an affront to a billion Indians and 200 million Pakistanis. But he's not on our wager radar yet.
The skipper is, though, as he benefits greatly from Babar's huge popularity - the strokemaker goes off as skinny jolly at no better than 2/1. He has nowhere near as good a record as that winning 16% of the time. Azhar is usually around 7/2 and his win rate suggests 3/1 is right.
Cricket...Only Bettor: WOuld Ben Stokes win you money on ODI top bat?