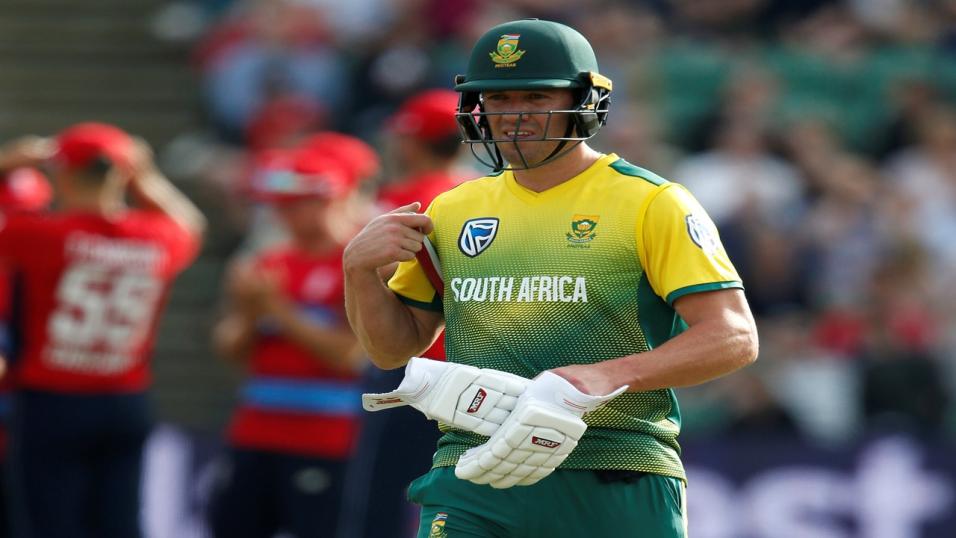 De Villiers should help Amla relax
Ed Hawkins crunches the numbers for game six on Friday and returns to an old favourite at SuperSport Park
"Of course Amla isn't a fraud. He just failed to score the seven runs we needed to win. That he didn't manage it on that occasion doesn't mean he should be swerved for take two"
Here are some numbers. 23-154-127-124-133-13-41-17-24-116-57-38-2. To add context, they are an individual batsman's runs at a venue. Impressive, eh? Bet that batter would like to take that wicket to bed every night and give it a cuddle. Or something.
The numbers are the 13 ODI innings that Hashim Amla has played at SuperSport park, Centurion. As far as we can make out, they represent the most awesome list of scores in ten matches or more at a particularly venue for one player in the international game.

It's not the first time we've talked up Amla at SuperSport. We did it for the second ODI, which was also hosted at the ground. We had gone over his innings runs at 29.5 on that occasion and when we saw he was 23 not out we did something you should never do. We thought the bet had won. We began counting our winnings, perhaps even thinking about how to spend it.
It wasn't until later that evening that Amla's score was checked. Discovering he had not scored a run more was a bit like finding out, as a child, that Santa doesn't actually exist. The man who always delivered tremendous gifts was a fraud.
Of course Amla isn't a fraud. He just failed to score the seven runs we needed to win. That he didn't manage it on that occasion doesn't mean he should be swerved for take two. Maybe he is even more likely to get us a winner.
Betfair Sportsbook offer Amla runs at over 27.5 at 10/11. On the numbers it's a value bet. He is also 15/8 to score a 50. Considering he does this 50 per cent of the time on this track the value, again, is crystal clear.
It is a major boost that Amla has found form in the series. Prior to the contest at Port Elizabeth, he had been struggling. But he found touch with 71, calmly finding the gaps and perhaps more relaxed in the knowledge that AB De Villiers was around to accelerate things if need be.
There are other markets which might be of interest therefore. Amla is 7/2 to top score for his team, and 9/1 for the man of the match award. He averages 68 every time he goes to the crease at Centurion (not outs included as a completed innings) so the 13/2 that he scores between 51.5 and 71.5 runs appeals.
Be wary of runs bet
If Amla likes Centurion, what about South Africa as a team? Well, they have won 24 from the 36 matches they have played there which has made it something of a fortress.
The ramparts, however, were raided by India in this very series. South Africa, like Amla, were uncharacteristically weak. Despite a strong start they folded to a pathetic 118 all out in the second one-day international.
It was their lowest total batting first at the ground. Ordinarily, they rack up something whopping. Prior to that paltry effort here is the list of their first-innings scores there: 384-304-361-301-191-250-250-331-392-297-317-324-226-284-314-265-214. That is an average score of 294. Impressive.
South Africa's innings runs are of interest then with Betfair Sportsbook pricing up over/under from 120.5 to 420.5. If we were to side with the average, we could get 13/10 over 290.5. Over 280.5 is available at even money.
Even with Faf Du Plessis and Quinton De Kock missing through injury, both seem to be number-sensible wagers. After all, Amla is in his heaven and De Villiers is due a score.
The complication, unfortunately, is that these are runs quotes regardless of whether South Africa bat first or second. Now, if we could be sure the Saffers were going in first dig, fill your boots. But we can't be. And besides, the odds wouldn't be the same. That even money about 280 or more would probably be shaved by a couple of nicks.
In effect then we would not only be betting South Africa for 280 or more, but India, too. That is if South Africa have to chase. An unnecessary risk one would have thought.
Hawk-Eye P-L
2018 - points p-l: -1.7 (17 points staked)
2017 - points p-l: +5.29 (26 points staked)
Recommended bets
>H Amla over 27.5 runs 10/11