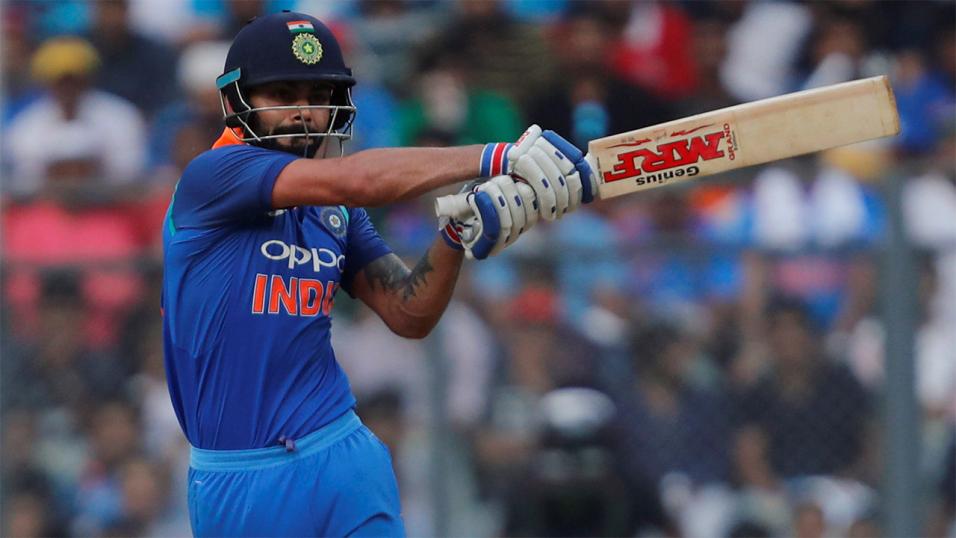 Kohli is value for man of the match
Ed Hawkins crunches the numbers for the contest from Centurion on Wednesday and finds value on three side markets...
"If we went under total fours we would also have history on our side for all matches played in South Africa. The average is 25.7"
In six matches at SuperSport Park there have been six scores of 50 or more. This would suggest that the batting track is good and the odds of a at least one half-century at 1/3 with Betfair Sportsbook are what you would expect them to be.
But filter the '50s scored' to a per match basis and three games have not seen a salute for the milestone. Throw in some concern about thunderstorms - 80 per cent chance - and reduced overs might give us an edge. The 2/1 that no half-ton is scored piques our interest then.
We could also convince ourselves it's a bet because South Africa's batting is shorn of all of its superstars and in the limited overs leg of the series, they have been prone to being razed.
It's a major gamble, though. Unfortunately, studious statistical research reveals, ultimately, the price is not there for the taking. In all T20 matches in South Africa there has been at least one 50 in 50 of 69.
The possibility of rain and the match being shortened opens up the total fours market as a potential wager. Sportsbook go over/under 26.5 at 5/6 the pair.
It's a fifty-fifty chance in terms of the number of times the mark has been breached. The totals read (most recent first): 20-33-18-29-32-17. That's an average of 24.8.
If we went under we would also have history on our side for all matches played in South Africa. The average is 25.7. And if we were to lose the game would have to buck a worldwide trend over the last 12 months with the average number of fours coming in at 24.6.
Smuts worth taking on
Jon-Jon Smuts (so they good they named him twice?) is a major beneficiary of South Africa's mix of experimental/injury-hit selection policy. It is arguable that without it he might not get a sniff of international cricket.
Smuts has played seven T20 internationals, probably because they are wary of losing yet more talent to English county cricket where the salaries are bigger. He has not looked at home yet.
Scores of 14-29-45-0-19-4-13 are probably not even enough to attract the interest of middle-ranking county outfit at the moment. It's an average of 17 each time he goes to the crease. Domestically he has a mark of 25.
Going unders on runs quotes with Betfair Sportsbook do not seem like a huge risk, then. There is 8/15 available for under 27.5, 5/4 for under 14.5 and 10/11 for under 19.5. Likewise his number of fours at under 2.5 for 8/11. He averages two per innings.
Kohli value for gong
They say cricket is a batsman's game. Never has that old saying been more true in T20. Bowlers are fodder. They are like waiters, serving up the good stuff for the pleasure of the crowd.
Did you know that in the list of T20's most man of the match award, which names 28 players, there are only two specialist bowlers? Ajantha Mendis, with five gongs in 35, and Umar Gul with five in 60.
All-rounders, of course, feature prominently and Shahid Afridi tops the charts with 11 in 98. Next best, though, is Virat Kohli with a terrific hit rate of an award every 5.6 matches.
Kohli should be about a 9/2 chance to take the spoils. But you can get 11/2 with Sportsbook. It's worth an interest.
Hawk-Eye P-L
2018 - points p-l: -3.7 (21 points staked)
2017 - points p-l: +5.29 (26 points staked)
Recommended bets