Hawk Eye on India v South Africa Second Test: It's Kohli time...finally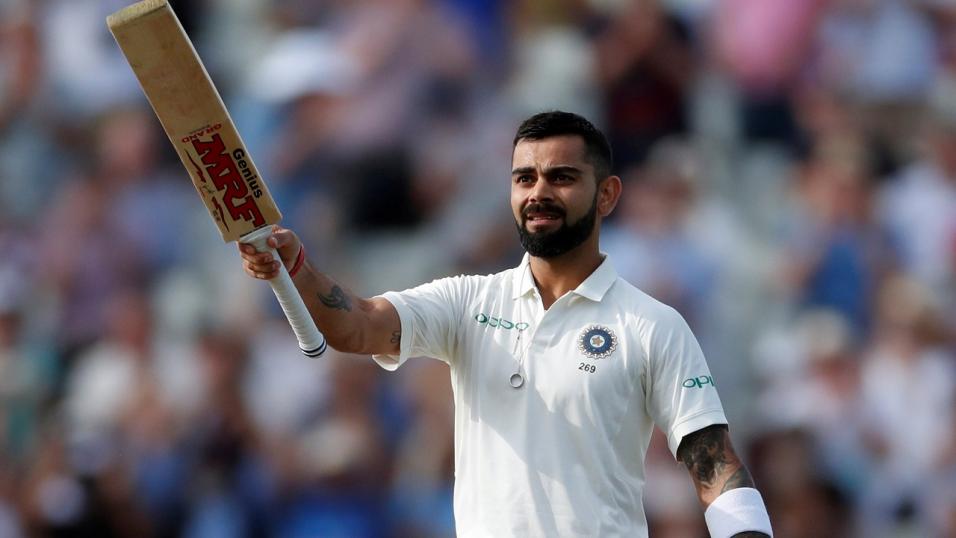 King Kohli
Virat Kohli hasn't top scored with the bat all year but Ed Hawkins says the India great is overdue a win in Pune from early on Thursday...
"Kohli, then, gives us the edge. We should bet him. The only reason we won't is emotion. This is betting theory in a microcosm. Eschew emotion, ignore it"
India top bat quiz
Patience is a virtue. But waiting for a winner is not something we would normally associate with Virat Kohli given his status as the best batsman in the world. We are drumming our fingers on the table and chewing down our fingernails. When will he top score in the first innings of a Test match again?
The last time was December 2018 when he knocked off 123 against Australia in Perth. Since then he has gone off short favourite in Melbourne, Sydney, North Sound, Kingston and Vizag and failed to land. Surely this will be his time in Pune?
It leaves bettors with an age-old conundrum. Do we strop off in a hissy fit, vowing never to wager the great man again or do we trust in his talent, and more importantly, the data?
The former is, admittedly, tempting particularly if, like us, you were on big for a Kohli winner in the first dig at Sabina Park in August against the West Indies. Kohli came to the wicket at 46 for two, an ideal time. Mayank Agarwal then fell for 55 and all Kohli needed to do was slip into the zone for a biggy. That's much easier for him than it is for the rest of the mortals, just in case you thought we were being flippant
Alas, he was fifth out for 76 and Haumna Vihari (who?) raced past him and won it with a century. Vihari topped for the first time in his Test career.
In game one against South Africa, Kohli punters never got a sniff. Agarwal and Rohit Sharma out on 317 for the first wicket. Kohli managed a half-hearted 20, his thunder pinched.
Sportsbook go 9/4 that he wins the market at the Maharashtra Cricket Stadium. On two-year form, with a win percentage of 42, he should be more like 11/8. Over the same period, only Chet Pujara is worthy of mentioning as a threat with a 26 per cent hit rate. Pujara is 7/2.
Kohli, then, gives us the edge. We should bet him. The only reason we won't is emotion. This is betting theory in a microcosm. Eschew emotion, ignore it. Rely on maths, data, probability.
Ash to burn up market
We're not going to try to be too cute, either when it comes to finding a winner on top India bowler for the first innings. Ravi Ashwin, who did the job with seven wickets in game one, is a bet.
Sportsbook go 2/1 and although that's the sort of short price that makes us curl a top lip and squirm uncomfortably in our seat, Ashwin's record over the last two years is outstanding. So good, in fact, we are still demanding an explanation as to why he didn't play in the two Tests in the West Indies.
Ashwin's win rate is 42.8%. There's one tie in there as well. Not surprisingly, considering he's taking the bulk of the wickets, no-one can touch him. It's also worth remembering there is no Jasprit Bumrah, who is injured.
Ravi Jadeja is worthy of a mention because if Ashwin spins it, so will he. But there's no evidence that he should take shared-favourite status with his team-mate. He has one win in 11.
Hawk Eye P/L
2019 - points p-l: +35.78 (98 points staked)
2018 - points p-l: +9.86 (89 points staked)
2017 - points p-l: +5.29 (26 points staked)