India v England ODI Betting: Did MS Dhoni jump or was he pushed?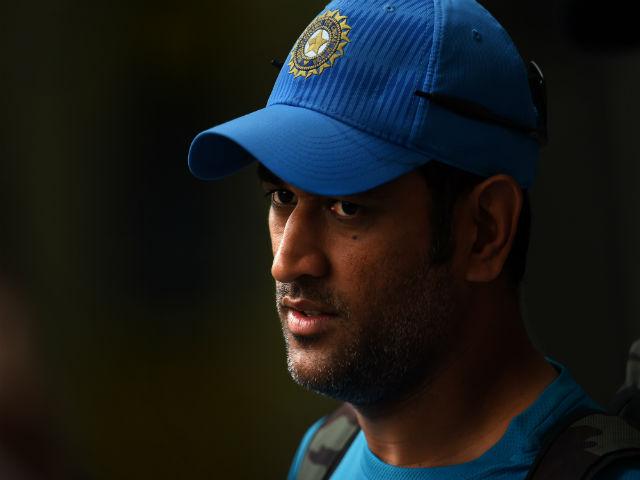 Was MS Dhoni given an ultimatum to quit?
The captaincy of both countries is at issue as England begin their One Day series this weekend. Ralph Ellis has been looking at the intrigue around India's change of leadership...
"India are 1.558/15 to win the opening match in Pune. But the change of captaincy throws an unknown into the equation which might just make that worth laying."
Over here, the previews to England's ODI series in India are all about the captain. How can Eoin Morgan resume control after ducking the Bangladesh tour because he didn't trust the security?
Over there - well it's all about the captain for India, too. After 10 amazingly, thrillingly successful years MS Dhoni has stood down as his country's One Day leader. Virat Kohli, having won a Test series against England, is now charged with repeating the feat in the white ball game.
If there's gossip about Morgan's future, and what he needs to do to keep his job, it's nothing compared to the intrigue in India about how and why Dhoni's era has come to an end.
Dhoni's time has been the stuff of legends. He has rewritten the rules of One Day captaincy with imaginative, daring moves. After starting by winning the T20 World trophy in 2007, he's won two more World Cups, scoring an astonishing 9,110 runs in 283 ODIs on the way.
There are stories that he was effectively sacked - given an ultimatum that at 35 he couldn't expect to still be around for the 2019 World Cup, so it would be better to hand over the reins now. Chief selector MSK Prasad has hurriedly issued denials, but read them closely and there's a lot of semantics.
The suggestion is it was pointed out that his own form has been in decline, with just 278 runs in 13 ODIs last year, when his team lost 4-1 in Australia, lost a series in Bangladesh, and struggled to beat New Zealand 3-2 at home. Dhoni's camp, in turn, say he wasn't helped by the selectors decision to rest three of their best bowlers against the Kiwis.
Either way it ended with Dhoni telling Prasad: "OK, that's it". And now Kohli will be in charge when the three-match series against England begins on Sunday.
India are 1.558/15 to win the opening match in Pune, not surprising after the way England struggled to deal with the conditions in the Test series. But the change of captaincy throws an unknown into the equation which might just make that worth laying.
Kohli hasn't an easy job to take over from a legend. He's already talking about being able to lean on Dhoni for advice. If the Indian newspaper stories are right, and Dhoni genuinely was given an ultimatum to quit rather than stepping down entirely of his own choice, how will that play out in the Indian dressing room?
We know how it works for our media when there's a big story and a potential dressing room split. The reporters get into the players, asking questions, and the divide can be prised wider. Just think about how the Kevin Pietersen affair damaged England's dressing room harmony.
Trust me, it works that way just the same in every other country - and especially when a legendary figure like Dhoni is involved and there are newspaper reporters who think he's been harshly treated and are trying to get to the truth.
Morgan has a big job to come in and regain his authority in the dressing room, and he needs a big personal performance to help him. But that's nothing to the pressure that will be on India's new captain to stabilise his own ship.
Discover the latest articles