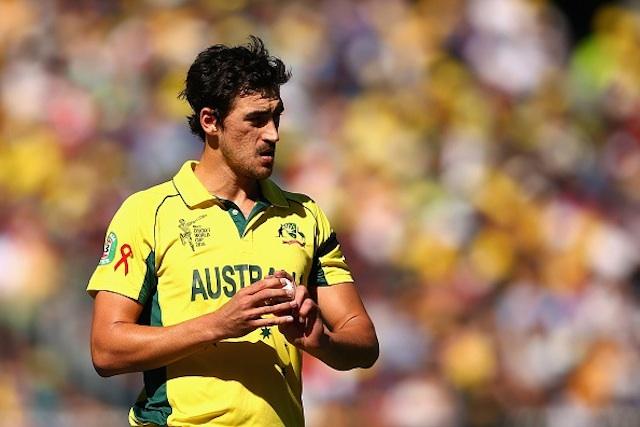 Starc has a stress fracture of the foot
Ed Hawkins analyses Australia's chances of avoiding defeat in the series against India with spinning wickets set to test them further...
"Are India ordering cracked-up dustbowls? It is difficult to believe because they have been so good at home in the last couple of years that they don't need to take such a risk"
If you listen hard enough you might be able to hear it. It's the dull, incessant hum of normal service resuming. India's victory in the second Test against Australia in Bangalore was a comfort rug for those worrying that the world had stopped spinning on its axis. The Aussies being spun out on a last-innings burner? All is as it should be.
With two Tests to play, India are hot favourites to consolidate their formidable home record. India are [1.66], Australia [5.9] and the draw [3.7].
One has to feel a little sorry for Steve Smith's side. They arrived in the country just hoping to compete. So when they thrashed the hosts by 333 runs in Pune one suspects it was more of a shock to the system than if they had been on the receiving end.
In the aftermath of a Test teams analyse what went right and want went wrong. Could Australia have spent the time trying to work out exactly how they won? It is a still a bit of a mystery.
After all, their batting was hardly bullet-proof. They posted totals of 260 and 285 which, ordinarily in India, would be nowhere near enough for parity. Yet India batted like drains. Bowled out for 105 and 107 by Steve O'Keefe, a spinner who had taken ten wickets in his Test career but then picked up 12 in one game.
It was all rather disconcerting. But, as we said, the one constant has been the lack of evidence that Australia can play spin. David Warner's struggles epitomise that. That is the chief reason for India being so short in the betting.
Another is the tourists' injury problems. Following defeat in Bangalore they have lost the services of Mitchell Marsh and Mitchell Starc. Talked about being kicked while you're down.
Marsh has been replaced by Marcus Stoinis, who has averaged 12.60 in the Sheffield Shield. Starc's replacement is not known although Jackson Bird will get the nod in the XI for game three.
Australia are, at least, used to being without Starc. Since his Test debut in 2011 he has missed 28 Tests. Australia have won 17 of them. Indeed, since 2014 they have played 12 without him, winning eight.
And in this series he has hardly been the danger Australia hoped. His five wickets have cost 30 each and the idea that he would be a great threat with a reversing old ball has not materialised.
So does that make India value to sweep the next to with a 3-1 scoreline at [2.62]? Well, we're on pre-series odds of [6.0] but if not? We have to be careful because although the status quo remains with Australia, the toss has been far more important than first envisaged.
Both games have been won by the side batting first as the ball has spun more and more as matches have progressed. When a target of 188 in the fourth innings suddenly becomes an Everest then you know it is a major factor.
This is a surprise. Are India ordering cracked-up dustbowls? It is difficult to believe because they have been so good at home in the last couple of years that they don't need to take such a risk. Indeed, had they been paying on such tracks their win record would be half as good.
In domestic matches at Ranchi, venue for the third Test on Thursday, spinners have been to the fore while the denouement will come at Dharamsala. There limited-overs matches have been dominated by slow bowlers as a sluggish surface has made batting torturous.
For Ranchi, India are [1.69] favourites. That price is only worth taking if they were to be batting first. Australia are [5.0] and the draw is [4.7].
India have been boosted by the return of Murali Vijay who missed game two with a shoulder injury. Hardik Pandya has been cut from the squad.

Ed Hawkins P-L
2017: +12.15pts
2016: +18.1pts
2015: +38pts
2014: +31.5pts
2013: +25pts
Based only on available prices. Does not include back-to-lay in-running match advice or commission rate. Figures 2013-2016 on 1pt level stakes. New points system (0.5pt-5) introduced for 2017.
*Follow Ed on Twitter @cricketbetting