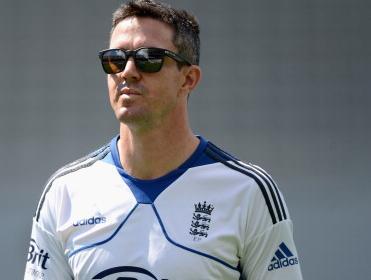 Pietersen will return to a stronger England
In the first of a new weekly cricket column, appearing on Betting.Betfair every Wednesday throughout the summer, Ed Hawkins argues that punters should not be too hard on the home team, reckoning they are the coming force in the ODI game
"Finn and Broad's return to fitness aside, there has to be a time when England are given the benefit of the doubt"

What a difference ten days makes. What a difference seven years makes. Leap back over either time period and England seemed eons away from winning their first global one-day tournament. When they meet Sri Lanka at The Oval on Thursday, they will be one victory from the last-four of the Champions Trophy.
That is not a particularly spectacular achievement in this truncated 'World Cup' but it was a distant, intangible prospect on June 2 when they were being given such a beating by New Zealand's honest bunch of triers that the psychological bruises inflicted looked like derailing their title bid.
In 2006, at the very venue where they will host the Sri Lankans, England turned in exactly the same sort of performance as they did against the Kiwis. Instead of Martin Guptill thrashing their bowlers to all parts, it was Sanath Jayasuirya. New Zealand surged past 300, so did Sri Lanka.
Indeed, that defeat in Kennington - only Tim Bresnan survives from the side that played that day - was the second in a 5-0 whitewash. It was a new low for England's ODI squad. And they had dragged their knuckles on the turf for many years.
So following the 2-1 series defeat by New Zealand, it was easy to write off England. Same old, same old. Quite. Last week this column ignored England's chances on the outright largely because the injuries to Stuart Broad and Steven Finn were calamitous. Think of a well-oiled machine and then yank out two key cogs.
But there was another niggling reason at the back of the brain. That England cannot be trusted in one-day cricket. That they haven't learnt a great deal from thrashings like the one meted out by Sri Lanka all those summers ago.
It takes little for a punter to lose faith in England, you see, in this format. One trip or stumble and the knee-jerk reactions start. So why the change in tune? Why tip them at [6.80] for glory before their victory over Australia? They are now [5.20].
Finn and Broad's return to fitness aside, there has to be a time when England are given the benefit of the doubt. That time is now. There is growing belief that England are the coming force in the 50-over game.
That is difficult to admit. As a tipster hewn from from English stock, it is the default setting to be harsher on one's own. The prospect of being accused of patriotic punting is unedifying so it is always far easier to scrutinise and obsess over the faults of a team that one watches more regularly than others. It was an easy hole to fall down following the New Zealand reverse.
But the evidence for a strong England is, well, strong. They are the joint-second best side in the world according to the ICC rankings, sharing the spot with Australia who they swatted away with ease in their Trophy opener.
India are top dogs and the prospect of meeting them in the final is tantalising, not least because the hosts will reckon conditions suit them far better. That is a [3.00] chance on the finalists market.
When fully fit, their pace attack is startlingly good. Whether studying the stats for the last 12 months or 24, no other side can boast three players (Bresnan, Finn and James Anderson) in the top wicket-takers chart. Broad, not so long ago, used to top those lists.
The batting, admittedly, looks stodgy in its current guise. But look beyond this tournament for a moment. When Kevin Pietersen returns from injury, England look formidable in an area where they have been traditionally, horribly, weak. Hitting.
Allied with Eoin Morgan's invention and the power of Jos Buttler - which has made headlines around the world - Pietersen will return to a batting line-up which can do the lot. Nudge, nurdle, play spin (yes, they won in India) and hit it out the park.
The final piece in the jigsaw has been found off the field. Thanks to some surprising co-operation from Australian executives, the Ashes schedule has been rearranged - England and Australia meet back-to-back in Tests this year - to give the boys from Blighty a better chance of World Cup glory.
England have been hampered in efforts to win the world crown because the tournament almost always follows an arduous tour of Australia when their best players are either knackered or injured. With the routine broken, the 2015 competition in Australia and New Zealand provides England with their first genuine opportunity since 1999. They are around [8.00] to win it at the moment on the high street.
The next World Cup will be played in England in 2019. What a difference six years could make.