Champions Trophy Betting: Get set to bask in another Indian summer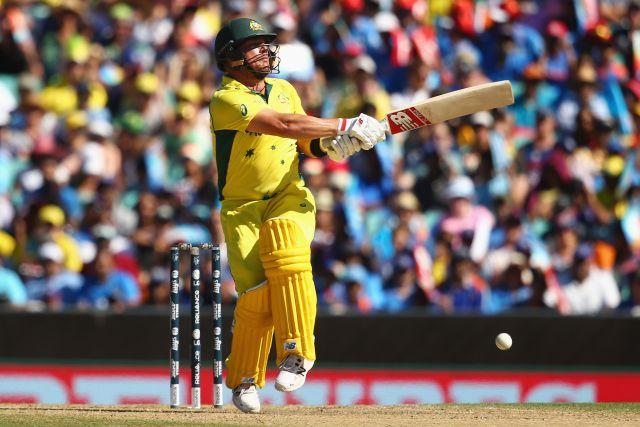 Finch is top-bat value
Ed Hawkins hunts for a winner on the outright market but struggles to split the top three in the betting so it's back to a tried and trusted team...
A few weeks ago, before the start of the infuriating warm-up matches of 15-a-side, giving us few clues to the make-ups of the probable XIs, Virat Kohli said that England would be very hard to beat. They had no weaknesses.

There were quite a few no doubt who had a right old scoff about that. From Winchester to Woolongabba they had a choke on their breakfasts and evening meals respectively. England? No weaknesses?

How about the fact they had never won an ICC 50-over trophy? How about the scars of twin failures in home Trophy finals? How about their disastrous performance at the last World Cup?

Kohli was not, however, wittering half-truths in that way sportsmen do. He had actually taken the trouble to have a think before opening his mouth. You see, things move fast in cricket.

Two years ago England were a laughing stock. As they had been when they were beaten by West Indies in the 2004 final of this tournament, allowing certain victory to slip through their fingers. They fluffed it again nine years later, losing their way in a relatively easy chase against India.

All the failures of the past have been forgotten. With the flash of a blade they are irrelevant. This is an England team the like of which the world has never seen. No team scores as fast. No team bats with such carefree abandon. They go hard when they should be circumspect but they don't give a damn.

By the way, that is actually a weakness. But we digress. Their transformation has been extraordinary. England are favourites to win a global tournament. How about that? And wait for it...they are not even value to do so.

Oh yeah, England are good. But the price went a long time ago. They are too short at 4.03/1 for glory considering the bigger offerings of weeks gone by. Besides, a jolly really must not have any obvious flaws and England have at least two. The one mentioned plus profligacy in the field, which, in mitigation, they are getting to grips with.... slooooowly.

It is true we don't often back favourites here. And we have pondered long and hard about siding with England. We just can't do it, although that is not because there is an outstanding candidate elsewhere.

This is a very difficult tournament to call, largely because the first three in the betting are separated by 0.7 points. That is tight. That is fair. They are genuine contenders. In England we have the coming force, the world champions Australia are next at 4.67/2 and then come the No 1-ranked side in the world, South Africa, at 4.77/2.

These two have undoubted credentials, too. Like England they have all basis covered with fast starters, middle-order class, lower-order power and then balanced bowling attacks with death bowlers and spinners aplenty. They have weaknesses, too. Of course they do.

And when the betting is tight it is hard not to get hung up on them. Perhaps we are guilty of that with England? Australia had a horror show in England last time, failing to get out of the group. South Africa were terribly disappointing in the three-match series against England.

Next in the betting come India. They are something of the forgotten team in this tournament, possibly because for a while they weren't going to turn up at all. They are 5.85/1. This is a price which seems to have been based on the unlikely possibility of back-to-back wins for the holders.

Yes, it puts us off too. But look at their squad. Does it match up with the other three? Yes. Do they have big-game temperaments? Yes. Do they have weaknesses? Yes. But they are no worse off than their rivals ahead of them.

It is therefore impossible not to consider them the value, particularly because they have the easiest group to get out of. Sri Lanka and Pakistan, as described in our team-by-team guide, may not offer the challenge that New Zealand and Bangladesh do in the other section. Remember, the top two from each group go through to the semi-finals.

On that note, if you don't fancy India for another win, how about betting them to just get to the final? The 3.39/4 is a solid wager.

The Kiwis will probably produce another valiant run at big odds of 11.010/1 but fall just short, by the way. As for Bangladesh we think they are terribly underrated. They should be much smaller than the 70.069/1 that is available and there could well be a trade there with an early win.

As for side markets, the top runscorer market has value because 10.519/2 favourite David Warner has struggled in England. He averages 28. Steve Smith, fourth jolly at 12.5, averages just 27. Between the two come Virat Kohli and Joe Root at 11.521/2 and 12.011/1 respectively. They are not for us, though as openers almost always top the charts.

The value then is Aaron Finch. He has great county experience and averages 41 in ODI in England. He has twice opened in the warm-ups so the 20.019/1 is worth a poke.

Recommended Bets
India to reach final at 3.39/4 (2pts)
A Finch top runscorer at 20.019/1 0.5pts
Ed Hawkins P-L
2017: +5.41pts
2016: +18.1pts
2015: +38pts
2014: +31.5pts
2013: +25pts
Based only on available prices. Does not include back-to-lay in-running match advice or commission rate. Figures 2013-2016 on 1pt level stakes. New points system (0.5pt-5) introduced for 2017.
*Follow Ed on Twitter @cricketbetting
Discover the latest articles