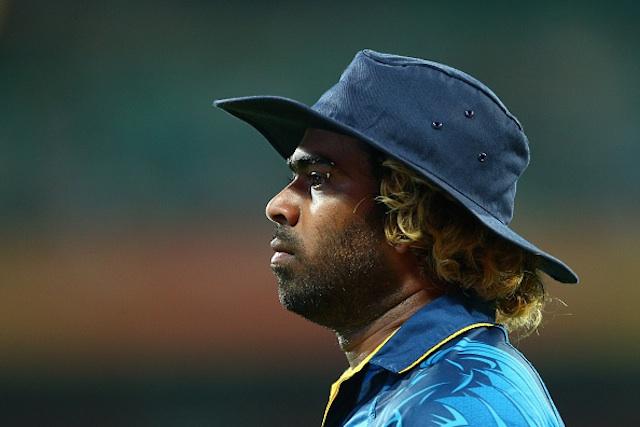 Malinga and Sri Lanka could benefit
Ed Hawkins dissects the implications for the tournament if the big boys decide to pull out and who will benefit most
"There is easy money to be made off the Lankans if their near neighbours are absent. Just one win from the group section could see them progress"
You might have noticed that politics is a bit of a hot topic at the moment. The United Kingdom will go to the polls on June 8 to decide whether they should be outside of the tent peeing in after a heavy night on the bitter or peeing in after couple of sherries at a poetry reading.
On the same day the Indian cricket team are supposed to be playing Sri Lanka in their Group B encounter at The Oval in the ICC Champions Trophy. That is if they have won their own political battle and are still inside another sort of tent. If not, they'll be out there, unzipped and making life very unpleasant for the poor sops inside.
You see India are the most powerful cricket country in the world. They attract the biggest sponsorships, television and merchandising deals. Indeed, the BCCI's earnings dwarf everybody else's. So they reckon they deserve a greater share of the pie because they are so important. It is a bit like when the UK was committed to the EU, although in reverse. They wanted a greater share of the pie at a fraction of the cost because they are important.
Apologies. There are two topics which are strictly off limits in polite conversation - politics and religion - and we have broken one of them. That may be a cardinal sin for a cricket betting column but it is relevant, this political bent, because we need to be aware of all possibilities if we are to wager on said tournament.
India are [5.9] to retain their title, which puts them a smidgen behind South Africa at [5.3], Australia at [4.5] and jollies England at [4.2]. Yet they could boycott the competition unless the ICC accede to their demands for more cash.
This would not only throw the mini World Cup into turmoil but it would make the betting very interesting indeed. Currently India have not even named their squad with days and weeks counting by since the deadline has passed. Sachin Tendulkar and Rahul Dravid have pleaded with their country's powerbrokers to pick a team and confirm India will play.
Now, they probably will. Their aim is to make the ICC sweat so they get their way. Pressure is already mounting with the broadcaster writing to the governing body to politely ask 'er, what the bloody hell is going on...you better make sure India are there." The dip in global viewing figures will be a difficult pill to swallow for the ICC.
The possibility remains, however. And those punters who like to play politics should be aware of the beneficiaries if India continue their strop.
South Africa, Pakistan and Sri Lanka will be the teams left in Group B. The top two will progress to the semi-finals. Immediately one can spot the value in the Proteas' price. They would have probably qualified with their eyes shut - they are ranked No.1 - but without India it is almost a bye to the last four.
Pakistan were around the [14.0] mark a few days ago and shrewd bettors have snaffled those teen prices. But we would expect [12.0] to come available. Sri Lanka are a whopping price at [19.5].
There is easy money to be made off the Lankans if their near neighbours are absent. Just one win from the group section could see them progress and then we are looking at a [2.4] chance to make the final where they could be the same again, or possibly a shade bigger.
It is arguable whether Sri Lanka are quite the mugs the price makes out, regardless if India are there or not. Hell, you could reckon that India pick a half-baked squad and chuck it in that way. By leaving superstars like Virat Kohli at home they would sure make their point.
It is true that Sri Lanka's form over the last two years is poor - 13 wins from 38. The talent in the squad, though, is impressive.
The emergence of Kusal Mendis and Asela Gunaratne as the new breed of stars gives hope for the future while there are plenty of experienced pros who can still mix it. Lasith Malinga looks likely to be fully fit, Angelo Mathews is having a nice warm-up in the IPL while their seam and swing bowling stock will fancy English conditions.
Suranga Lakmal and Nuwan Kulasekera are dangerous performers even on bland surfaces. Even if all things are equal and India do turn up, there might be a chance to raise a glass yourself with a canny trade deal. Hard or soft? Bitter or sherry?

Ed Hawkins P-L
2017: +11.31pts
2016: +18.1pts
2015: +38pts
2014: +31.5pts
2013: +25pts
Based only on available prices. Does not include back-to-lay in-running match advice or commission rate. Figures 2013-2016 on 1pt level stakes. New points system (0.5pt-5) introduced for 2017.
*Follow Ed on Twitter @cricketbetting