Graeme Swann: Write off Broady every game - he plays better!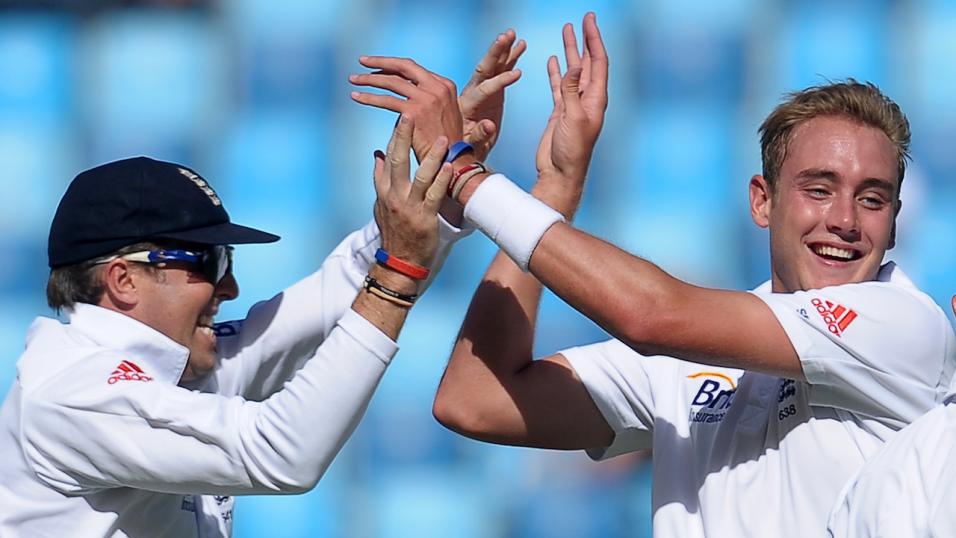 Swann reckons Broad enjoys the backs-to-the-wall stuff more than most...
Stuart Broad's place was under threat ahead of the second Test if you listened to some critics but Graeme Swann reckons that is exactly the motivation his old teammate needs...
"He always comes up with the goods when people are questioning his place and in that first innings especially he was brilliant. It's what he does."
You might think it would be easy to get demoralised in the afternoon session, when wickets weren't tumbling and it looked like South Africa could bat out the draw. But everyone in the England team has played so much cricket that they will all have known that they really did just need to get that one wicket. When that happens, and the bowlers get their tails up, you do not want to be the batting team. So that's always going through your mind. It's what keeps you going.
Buttler saw De Kock wicket coming
Just before Quinton de Kock got out, I heard Jos Buttler say, 'Let's get a cheap one here, a lazy one.' That's what they got. It was an awful ball and people will slate him for the shot but what it showed more than anything was the mindset that South Africa had taken because it was so defensive at that point that he didn't commit to the shot.
You have to be able to temper your natural instincts, because he is a very aggressive player, but in that sort of situation you have to know that you can switch from out-and-out defence to absolutely murdering the ball. It can never be in between. All the best players I ever saw committed absolutely to everything they ever did, whether it was forward defence or coming down the wicket. He will get the finger pointed at him, but he got a 50 and did a good job for his team - but it did start the rot.
England's catching was superb too - that Zak Crawley catch was unreal because people will not realise how close you have to stand at that point in a Test match. The ball is still coming out of the hand at 85 miles an hour and it doesn't come through slowly, it just doesn't fly high, so it was a brilliant catch. People won't necessarily understand how good it was but if someone really flashes at a drive at that point, it's just going to hit you straight in the face.
I'd love to get my hands on Bess
Dom Bess did a great job in the first innings because he's got a very repeatable action. He's a no-nonsense off-spinner and he doesn't put a great deal of revolutions on the ball but his control is exceptional. He causes the batsmen enough trouble to not just want to take him on and smash him because one could spit at you, so you've got to be watchful. That is how you hold an end up.
What he needs to work on is his potency in the second innings. The drift of his delivery isn't quite there at the moment. It's not drifting away quite enough and I'm happy to sort that out in no time if anyone wants me to come in and do some work with him! I also think, having seen the line he bowled second innings, he could go slightly wider of off stump, but to do that you need to get more revs on the ball, which causes the drift away, which makes you more difficult to play when there is rough. It's all connected.
Never write off Broad and Anderson
The highlight for me was Broady and Jimmy coming back when people were saying they were going to be dropped. Broady loves that.
I would say to him every single game: 'This is it, it's do or die, it could be your last game.' Because he always comes up with the goods when people are questioning his place and in that first innings especially he was brilliant. It's what he does. He doesn't do just enough to stay in the team, he blows everyone's expectations out of the water.
Bring back footie!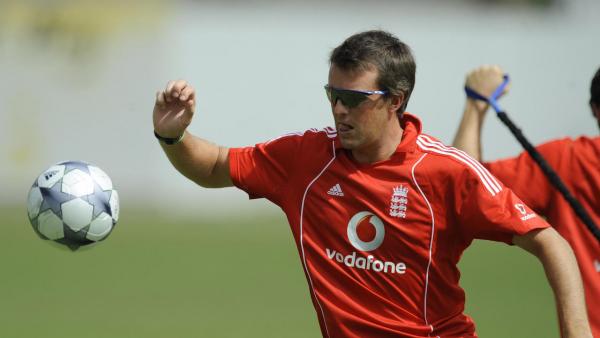 As the bowling unit we were pretty handy in the football games. Jimmy is a good athlete and a very natural footballer, a grumpy one and a bit of a ball hog but a good one. Broad and Swann at the back - we were like Steve Bruce and Gary Pallister. Ben Stokes is half-decent but you wouldn't want to hold onto the ball half a second too long because in different circumstances I think he would Graeme Souness you quite happily. Buttler is a good player too - but the worst by far was Monty Panesar. I think he still loved it, but I'm not quite sure...
Would I ban football in the team? Not a chance. It's non-contact, there's no tackling allowed, it's three-touch and you don't play in spikes. People get injured in warm-ups all the time.It just happens - and sometimes not even in warm-ups. When I was at Northants, Richard Montgomerie couldn't play for three weeks because he tripped down the stairs while carrying his club blazer.
Football was banned for a bit when I was in the England team and we brought in touch rugby instead. We were terrible at it because most of the lads had never played rugby at school, there were just as many injuries and morale plummeted. I remember talking to the boys when Trevor Bayliss came in and he told them: 'Play football, I don't care.' The smiles on the boys' faces were huge!
See what happened when Graeme live traded a cricket match on the Exchange alongside Ed Hawkins...