Graeme Swann: Talisman Roy can inspire England to crucial victory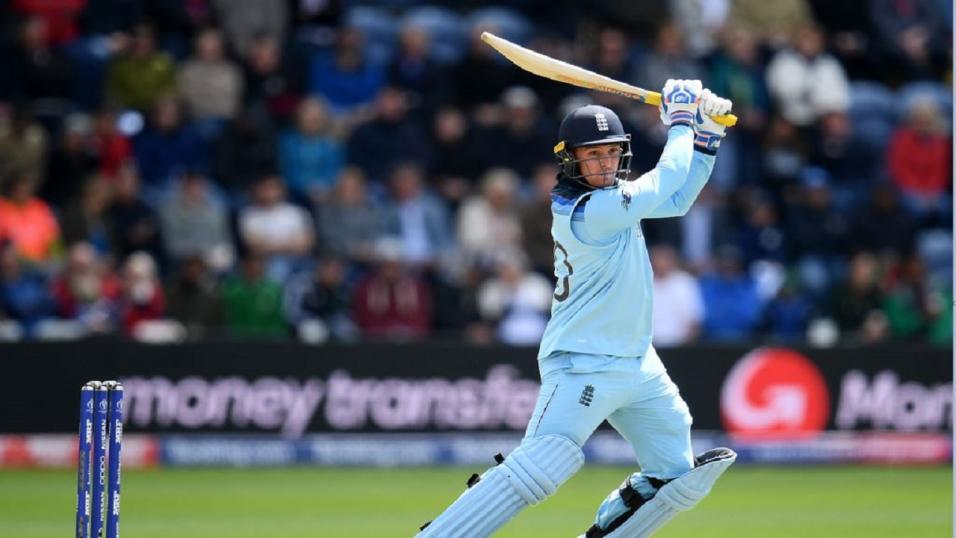 Jason Roy is the 'heartbeat of the England side'
Betfair Ambassador Graeme Swann reflects on Jonny Bairstow's heroics against India and picks out his best bets for the must-win clash with New Zealand on Wednesday...
"There's a lot of positivity about him and it was remarkable how good he looked coming back into the side on Sunday. For me, he's the man for England now."
Bairstow and Roy were magnificent against India
I had a hunch that Jonny Bairstow would be desperate to play a great innings against India at Edgbaston and I was delighted to be proved right by his match-winning ton. Jason Roy was brilliant too and is now the heartbeat of the England team.
Roy played a cover drive in the second over and the sense of relief around the ground was palpable. I could sense fans thinking: "Yes, this is England again. This is the confidence and assurance we need to win this match."
Roy looked magnificent and it was difficult to believe he'd been out injured and only facing balls in the nets for two weeks.
England took wickets at crucial moments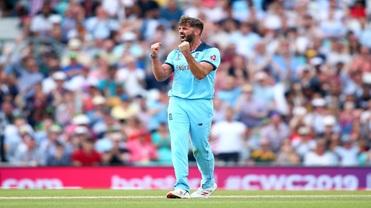 I don't mind admitting I had clammy palms when Hardik Pandya and MS Dhoni were building a partnership. I wouldn't have been surprised if they had achieved the run rate of 12 an over and when Pandya got out I felt great relief.
I backed Chris Woakes to be our top wicket taker but was still pleased when Liam Plunkett eclipsed him. Pudsey is such a phlegmatic character but he trains so hard and it means so much to him. He was brilliant on his return to the team.
Overall, I still think England's victory against South Africa was the most complete performance we've seen from them at this World Cup. But the performance against India was very good indeed. They rose to the pressure and thrived on the must-win scenario. Hopefully, that will be repeated against New Zealand on Wednesday.
England would relish Edgbaston return
I can't really explain England's strong recent record at Edgbaston (10 wins in a row in all formats). Perhaps the wicket was spot on for them on Sunday. Or maybe it merely suited India less. I know Virat Kohli called the boundary "crazy short" afterwards and said it suited the team batting first. But India had the opportunity to exploit it. Also, there are crazy short boundaries in India so I don't really see Kohli's point.
England could end up playing India at Edgbaston again in the semi-final. They'd be very happy with that, as it's great if you have a ground you know you're playing well on. The Test teams I played in were always delighted to go to Trent Bridge because we had a formidable record there and always believed we would win.
Roy and Rashid can shine against Kiwis
I'm up at The Riverside Ground today (Monday) and, from looking at the wicket, I think Moeen Ali should come back into the side. This pitch is quite slow and it will turn. It doesn't really suit fast bowlers so I'd look to rest one.
Mark Wood has found great rhythm, so I wouldn't take him out. It might sound crazy but if I were picking the side, I'd rest Jofra Archer and bring Moeen back. As I can't be sure that'll happen, I'll back Adil Rashid to be our top wicket taker at 7/2, as I definitely believe this is a spinner's pitch.
As for top England run scorer, I'm going for Jason Roy at 3/1. There's a lot of positivity about him and it was remarkable how good he looked coming back into the side on Sunday. For me, he's the man for England now.
Kiwis have tailed off but they remain dangerous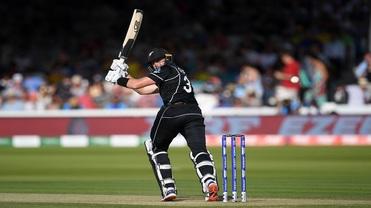 New Zealand had an easy start to the World Cup. They have since lost to Pakistan and Australia, but the Black Caps are still dangerous opponents. In Ross Taylor, they have someone who's used to playing at Durham and he could be there Jack in the pack.
The New Zealand player I'm most worried about is Martin Guptill. He's done nothing in this World Cup with the bat but he's a brilliant player with a good record against England. So far, players who have traditionally enjoyed batting against England, like Aaron Finch, have continued to perform well against us.
If England get Guptill out early, they can really restrict New Zealand's innings. At 4/1, he's a decent price to come good as New Zealand's top run scorer at The Riverside.
Of course, Kane Williamson is brilliant at holding together a team innings. He knows how to conduct a chase the right tempo, so his could be key wicket for England's bowlers.
Mitchell Santner is New Zealand's best bowler but, due to the Riverside pitch and England's tendency to struggle against leg spin in the past, I'm backing Ish Sodhi to take most wickets. He's the sort of bowler who can clean up in the middle to lower order. If he doesn't play then get on Lockie Ferguson.
Crick-o-nomics: What do the stats say?
Ed Hawkins returns with his best Cric-o-nomics bets for the match at the Riverside, using his trusty two-year study to dig out the top bat and bowler value...
Stoked… again
Ben Stokes is the value for England top bat. Again. No other player gives us an edge when we match price with the win rates in the last two years. Sportsbook go 6s about Stokes top-scoring for England and he has an implied probability of 21%. Joe Root, as classy as he is, is the 11/4 fav but he rarely wins and is a solid lay for the exchanges with a hit rate of 16%.
Plunkett overpriced
Liam Plunkett roared back for England against India, winning top bowler. This is normal for him and he should be the favourite every match on the data. The 7/2 with Sportsbook should be more like 5/2. Jofra Archer is 11/4 and he is close to being classed as overrated in this market with one outright win.
Ross the boss
Kane Williamson is dominating for the Kiwis and although we'd like to bet him we can't. The 11/5 is too short when we rate him at 3s. Ross Taylor has taken a cut, surprisingly, to 7/2. For him the norm has been 4/1. It's still value, though, with a win rate of 31.5%, which is 6.5 clicks better than Williamson.
Lock it in
Lockie Ferguson is a shout for top Kiwi bowler. Our survey say he's a 16/5 chance. So we take Sportsbook's 10/3, especially as Trent Boult is too narrow on his win rate. Boult is, of course, a dangerous bowler but the 11/4 should be closer to Ferguson's 16/5 in our book.
Discover the latest articles
Read past articles