Graeme Swann: England must drop Moeen for Leach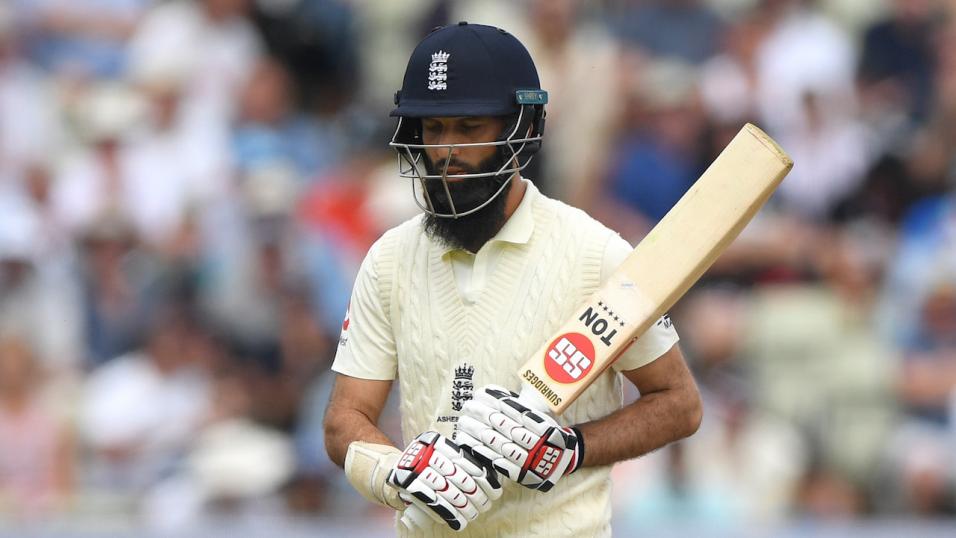 Moeen Ali looks like he has lost all confidence in himself with bat and ball
England were soundly beaten by Australia in the first Ashes Test and will be forced to make at least one change for the second game, but Graeme Swann reckons they need to make two...
"I love Moeen Ali so much but he is not selectable right now because he is not bowling with any confidence."
I always found I needed to go away from the game for a day or two after a Test match like that but everyone is different. Some of them like to live and breathe the game - but the key thing is that there's no need to panic because we knew all these things could happen: Steve Smith is a class act and will score runs if the ball doesn't swing, if Jimmy Anderson gets injured England will need to think again and if Nathan Lyon believes in himself he will take wickets. It has all come to pass.
Smith used to be the Australian Graeme Swann!
We barely thought about Steve Smith when we played against him in Australia in 2010. It was quite funny really because the Australian press at the time said that they had picked him to be the equivalent of me in the team - score a few runs, bowl some spin and tell a few jokes. So when he came out to bat, every ball Jimmy would bowl he'd be saying 'come on Stevie, tell us a joke, make me laugh'. Steve looked a bit bemused by it all.
But you could begin to tell he was a good player because he was a very good player of short-pitched bowling. I remember at Melbourne he played the pull shot a few times really well but I'd the biggest liar on the planet if I said I believed he'd turn into the player he is now. I bet there are guys going round saying 'I always knew he was this good' but not me!
The problem is that everyone is asking 'how do we get him out' as if there is a secret weakness. In fact, what he does brilliantly is he gets teams to go completely away from just bowling normally. Most batsmen in the world will just wait for a bad ball and then seize on it. But with Smith, because of his technique, he convinces people to bowl slightly fuller and slightly straighter than they want to - so it turns into half-volleys and he's a very good driver of the ball. What people don't do is bowl proper off-stump line at him, like they do to everyone else. That is his genius.
So England need to go back to bowling for the top of off stump. What he does better than anyone in the world is score quickly so bowlers panic and then they go to Plan B, then Plan C and then Plan D very quickly. If the ball swings of course, you don't have a problem. You'll get him out, you'll get anyone out. But sometimes you've got to accept that this bloke is going to score twice as many runs as the rest of his team, so work on getting him off strike, getting the rest of the team out and managing the game.
I love Moeen but he can't be picked right now
Moeen is not bowling with any confidence. He didn't pull his weight in the first Test and we're carrying him at the moment. His confidence is shot and he shouldn't be playing. I'm not saying that because he bowled a couple of beamers but when you look at his batting, he is a walking wicket - he is bereft of ideas and confidence against Nathan Lyon.
I love Moeen Ali, so much. I want him to play every game. But he is not selectable right now. You have to get Jack Leach in because you need a spinner who is going to tie one end down and frankly at the moment his batting will last longer than Mo's does.
This is not a case of giving him a few weeks off to go to a health spa. There's this misconception that you can go away from the pressure of Test match cricket, chill out and come back a better player. Cricket is a pressure and stressful situation but that's what being a spin bowler is. Moeen has got to go away, get your confidence and form back and prove that you are the best spinner in England for Worcestershire. Nathan Lyon is the perfect example of what confidence does to a spinner. He has not got one iota more of talent than Moeen Ali and yet he is 10 times the bowler because he believes in himself. Even when he doesn't believe in himself, he pretends he does. Moeen is the opposite right now.
That wicket was absolutely paradise to bowl spin on. You will not get better wickets to bowl spin on and if you look at the balls he bowled, he was anodyne. He never looked like really taking many wickets. The couple of beautiful balls - like the one that bowled Tim Paine - peppered in among the humdrum should be enough to prove to himself that he still has what it takes, but his own mental blocks are stopping him from realising anywhere near his potential. He is world-class but he just doesn't believe it and when he is in that frame of mind, he can't be playing for England. Go back to Worcester, absolutely clean up, get three hundreds as well and come back in a completely different bowler.
Jimmy's injury is a worry but it makes decisions easier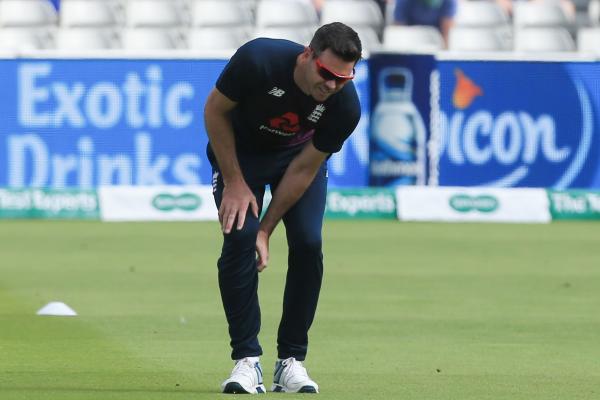 Obviously it's a huge concern. I think you saw in the second innings that how hard it is without Jimmy there. The first innings was fine to begin with when all the wickets were going down and he wasn't missed too badly. But he was missed in the back half of that innings. He's a huge loss. Without Jimmy there, I'm worried.
And by the way, it will have done him no harm batting in the fourth innings. It doesn't hurt your leg to bat! If you've got a little calf tear you can still bat. It's just standing still! Now bowling is entirely different, you've got to run up and bowl. But batsmen just stand still. Unless your leg is actually broken you can still bat. There was no risk letting him go out there.
You can't replace Jimmy, because there is no like-for-like replacement for him, so we've just got to accept that. But without a doubt you put Archer in. He's quick, he's got a great bouncer and in retrospect you'd probably say you could have done with Archer at Edgbaston when they were eight down in the first innings. He would have been handy. You couldn't have done it because it would have been very hard to drop anyone but Jimmy's injury makes it easier now because he's not going to be fit so you pick Jofra Archer, every time.