Graeme Swann: England fell into Steve Smith's trap too many times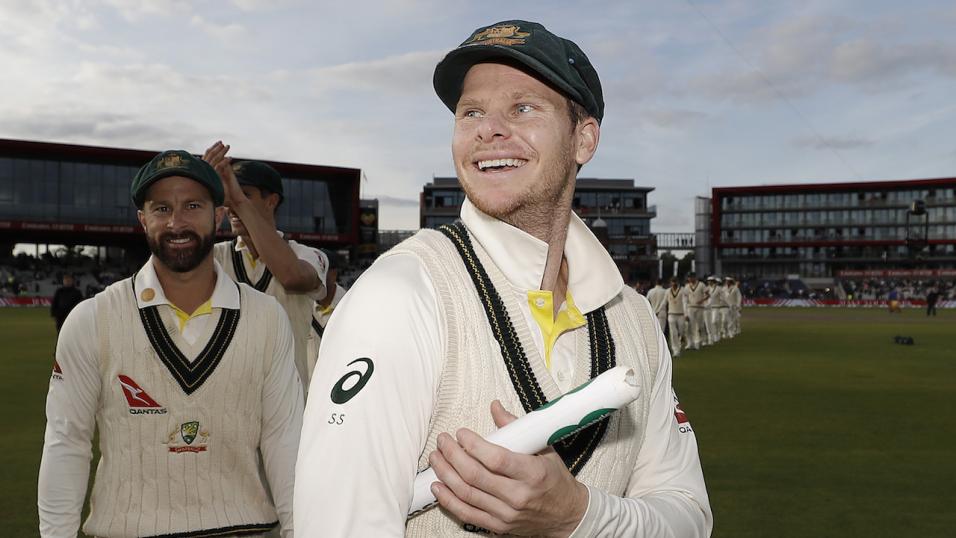 Steve Smith has played brilliantly but England have made it easy for him at times
After England lost the chance to regain the Ashes, Graeme Swann is forced to ask where it all went right for Australia - but insists it's not all doom and gloom for the hosts...
"England are too quick to go to Plan B with Steve Smith. They're just not patient enough."
The Ashes are gone, but not by much. These are two relatively even sides and there hasn't been much between them. What Australia have done right is not a lot different from what England have done. Their bowlers have been very good, their seamers especially, but they've had one player who has outclassed the rest with the bat.
I said at the start of the series that differences would be Jimmy Anderson and whoever performed the best out of Joe Root and Steve Smith. Smith has obviously outperformed everyone, not just Rooty.
Smith is brilliant but more is less against him
England have done too much against Steve Smith, way too much. The second he walks out to bat, everything changes. The first innings at Lord's was the perfect example: he came in, the lights were on, the ball was doing everything - but they changed their plan straight away. Rather than having three slips and a gully and bowling at the top of off stump to let the wicket and the ball do the talking, which is how you bowl to everyone, they had a leg gully and things for him.
They're not the only ones though. The greatest thing that Steve Smith has done is convince people to go to their other plans so quickly. If you bowl at 90 miles an hour at the top of off in helpful conditions and the ball nips back three inches, it gets every single batsman in the world out LBW or bowled. It's impossible to bat against!
But against Smith, everybody was trying to bowl to straight at middle-and-leg and he just doesn't miss it. David Lloyd did some brilliant analysis on Sky, going through every dismissal of Smith - and each time the ball pitched in the exact same place. Six and a half metres down, just outside off. It's been a good summer for bowling. There has been a bit of moisture and the ball has done quite a bit. But the easiest thing to do is to move away from a game plan.
The number of times I stood at slip and you'd get a team eight down bowling brilliantly and then the tailender starts slogging so you go bouncer, yorker, slower ball. Half an hour later, everyone says 'what are we doing?', you go back to the original plan and get two wickets in two balls.
England are too quick to go to Plan B. They're not patient enough. Steve Smith is the world's best player and they have to accept he might get 60 or 70. But don't hand it to him and make it easy for him which I think is what everyone in the world does to him right now. And of course, the most frustrating thing for England is that the best person in the world at hitting the same spot every ball is watching from the sidelines with a calf injury.
Batting order reshuffle still required
Putting Jason Roy in to open was a risk. Rory Burns is not an aesthetically pleasing player who has got quirks but he's got some scores. I don't care what people look like as long as they can score some runs, especially in the top three.
I hoped Roy would approach Test cricket in the same manner as he did white-ball cricket because that's what he is: a great white-ball player. But instead everyone is now analysing all these technical things about his game and I feel really sorry for him because he was thrown into a job he has never done before. He's not a red-ball opener. His defence isn't designed to last, instead to quickly gauge the wicket and then throw caution to the wind and launch an assault. The Dukes ball in seam-friendly conditions simply doesn't allow him the luxury of playing his natural game at the top of the order. It's a square peg for a round hole to make him open. But he could still be a brilliant No 5 in Test cricket - if he plays his own game and dominates the attack.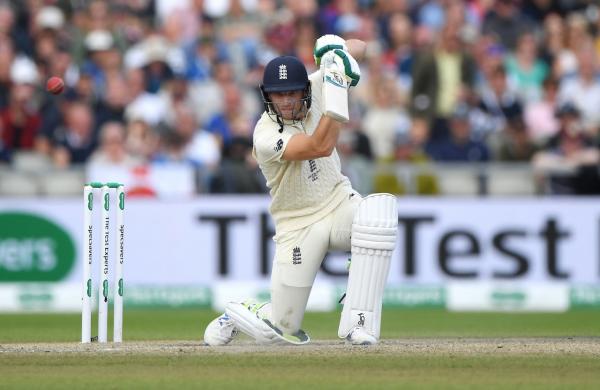 Jos Buttler too could be a brilliant No 6 or No 7 if he went in and was given a remit to bat as if it's a one-day game. That's what Jos was supposed to do when he came into the side. He was supposed to turn games on their heads. But instead his position at No 5, and his early entry into the in innings on most occasions means he has to be circumspect and try to bat 'properly'. This just isn't the Jos we know. He's not in good form at the moment and I'm not saying he shouldn't play - but I'd love to see him go out and change games with 100 off 80 balls.
'Rip up the blueprint'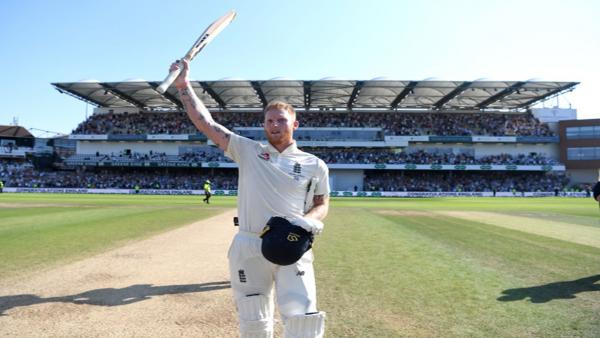 When you're growing up in England now there is so much more focus on whacking the ball and clearing the boundary rope, and clearly we're a better one-day team than we've ever been because of it. But there is more than one way to do it. In that Test at Headingley, people will always remember that incredible hundred Stokes got. They will remember the sixes and the madness at the end but as a batsmen it is so much easier to do all that once you've faced 50 or 60 balls - and he had three runs off his first 65 balls. He built the foundations of that innings.
But English cricket hasn't really churned out high-quality Test match batsmen with these sorts of skills in the past few years. It seems like this generation, the likes of Root, will be the last lot. There aren't four or five guys banging out hundreds every week and knocking the door to the Test team down - not yet, anyway.
What I really want them to do now is what they did with the ODI team after the 2015 Cricket World Cup. I want them to rip up the blueprint and say 'anything is possible'. We need absolute clarity on what makes a Test cricketer. We need to place more emphasis on how we approach the Test game mentally with individual players and as a team and create a clear blueprint like we've got for the one-day team. We need to work out what suits the team, make sure the blueprint is a good one, then stick to it.
We are not far away from being a brilliant Test team.
**
See what happened when Graeme live traded a cricket match on the Exchange alongside Ed Hawkins...
Discover the latest articles
Read past articles