Graeme Swann: England can bounce back if they fight fire with fire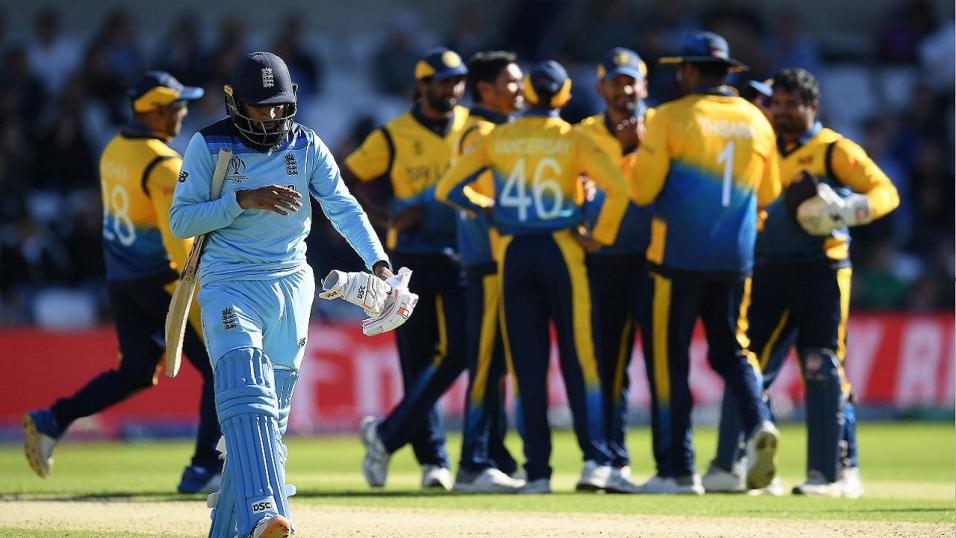 Don't blame Moeen - England were too tentative against Sri Lanka, says Graeme Swann
England were too tentative against Sri Lanka and need to play on the front foot if they are to beat an in-form Australia at Lord's on Tuesday, according to Betfair Ambassador Graeme Swann...
"The defeat to Sri Lanka was like watching an England ODI performance from when I played. There's too much caution creeping into England's game and I hope they stamp that out.
Don't blame Moeen
Moeen Ali got a lot of stick for hitting a six then getting caught out trying to hit another one against Sri Lanka. The all-rounder's dismissal proved to be a turning point as England chased a total that should have been well within their grasp.
But Moeen's aggressive attitude was the right one. England's problem was that they were too cautious and I don't like to see the one guy who was being proactive getting blamed for their defeat.
Building runs slowly which just doesn't suit this England team. They're far more effective when they're up and at the opposition. They should have aimed to knock off the 230 runs chase in 30 over but, by batting in an ultra-defensive way, they made themselves easier to bowl at.
It put the Sri Lankan attack on the front foot and meant Lasith Malinga and Dhananjaya de Silva could concentrate on trying to get batsman out rather than saving runs.
England must stamp out caution
It's a bit of a concern that England failed to chase a low total, especially as we are seeing lots of low scores at this World Cup. With the weather forecast to improve over the next week or so, however, I expect scores will start to go up again.
The low scores could also be because, as we get near the business end of the tournament, teams are feeling the pressure and are playing with more caution. Before the tournament began, I believed England would play up to the pressure that comes with being favourites and hosts.
But the defeat to Sri Lanka was like watching an England ODI performance from when I played. There's too much caution creeping into England's game and I hope they stamp that out.
Aussies are like dogs that don't like it when you bark back
The way for England to beat Australia at Lord's on Tuesday is to go on the attack. England beat Australia in an ODI series a couple of years ago by playing ultra-aggressive cricket and they need to recover some of that. Like dogs having a fight, the Aussies like to make their opponents lie down and be submissive. They don't like it when you snarl and bark back.
I hope England go into this match saying: "Let's get back to what we do best and remember we're still favourites for this tournament."
That's the key for England, to be aggressive with bat and ball and fight fire with fire.
Archer v Finch a mouth-watering contest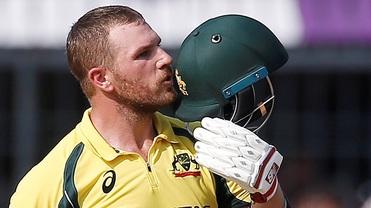 This is not a vintage Australian team but there are quality players in there. As I've said before, they're like the German football team in that you should never write them off. The one guy who worries me in this team is Aaron Finch. His record against England is phenomenal and he clearly likes playing against our attack. He's in prime form and can really dominate bowlers, so I can't see beyond him for top Aussie run scorer.
To stop that happening Jofra Archer and co. must go hard at Finch from the outset and push him on to the back foot. Archer has bowled beautifully throughout and is my pick for top England wicket taker here. For the Aussies, Mitchell Starc is swinging the ball and picking up wickets, so I'll back him.
England and Buttler to bounce back
I'm backing England to win the match. They will have regrouped after the Sri Lanka defeat and should have reached the conclusion that their only problems have come when they've been too conservative. Hopefully, they will kick out the caution and get back to throwing the first punch, so to speak.
Jos Buttler hasn't had a magnificent World Cup so far but I think he will enjoy playing the Australian bowlers. He's a very good batsman, who often rises to the occasion, and I have a feeling that he's going to produce something special at Lord's.


Crowd shouldn't sink to Aussies' level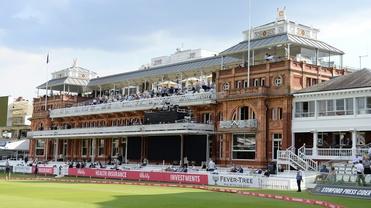 Finally, I hope the Lord's crowd will be their usual appreciative and respectful selves on Tuesday. David Warner has tried to stay under the radar with his general demeanour and batting at this World Cup, following his ban for ball tampering. It's worked for him and he's doing a great job of building platforms for his team.
If the Lord's crowd boos Warner, being yobbish and boorish, then that reflects very badly on us as a nation. If fans want to get at Warner, they should do so in good humour. I liked the fans dressed as sandpaper, and talking about Warner 'scratching around for runs', when Australia played Afghanistan. There's no place for abusiveness in cricket and I hope Lord's won't put up with it.

Cric-o-nomics: What do the stats say?
Ed Hawkins once again delves into his two-year study of the top batsman and bowler markets to see if there is any value for this match...
Buttler can serve up a treat
Ben Stokes has won big twice for Cric-o-nomics at this World Cup. His top-bat effort wasn't enough to save England from defeat by Sri Lanka last time but he did cop at 17/2 for followers. With seven wins in 36 he remains value on Sportsbook prices. He's 15/2 this time. Likewise Jos Buttler. The 15/2 is a smidge of a rick with his record on the last two years. He's also taken two tons (which earned him top bat) against the Aussies in the last two years. It's arguable he is overdue, too. The rest - including the likes of Joe Root and Jonny Bairstow - are all overrated for how often they win.
Warner consistent
David Warner is enjoying a career resurgence after his hiatus for ball-tampering. He is the top bat in the entire tournament and is a warm order for honours in this one. He has a 31% win rate on the data. Sportsbook give him a rating of 26.7%. That's an edge in our favour. Aaron Finch is a threat, though, not least because he has a superb record against England. He averages 54 runs per innings against them in the last two years. Sportsbook go 7/2 but he doesn't rate a bet by the slenderest of margins - out by 0.2%.
Starc not the right price
Mitchell Starc, like Warner, has been mighty impressive since his return to the side after various injuries. And although we're not surprised by short odds of 23/10, he has the same rating as Pat Cummins on our numbers. They've both got a 20% chance. Alas Cummins isn't a bet, either, because he's no better than 5/2.
Discover the latest articles
Read past articles