Graeme Swann: England will shrug off pressure and make history at Lord's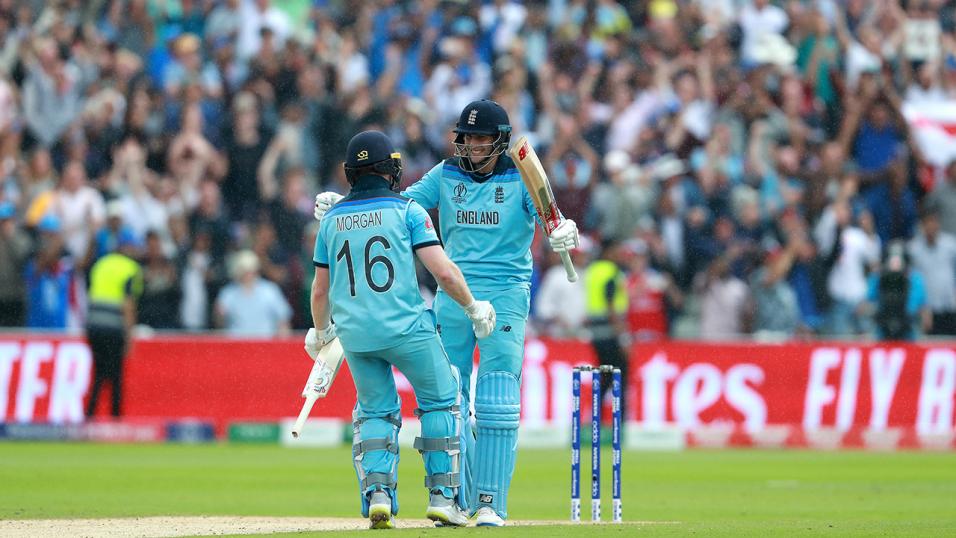 England will make history on Sunday
It's the biggest game of their lives but England won't be cowed, says Graeme Swann, who is backing Eoin Morgan's men to win Sunday's World Cup Final
"If you're under pressure to perform and you manage to deliver then it feel ten times better than winning on any other day. England know that, if they play the dominant cricket they've produced in their last three matches, they will win this World Cup."
The victory over Australia in the World Cup semi-final was as brilliant a display by an England team as I can remember. I drove home from Edgbaston absolutely buzzing afterwards and convinced that, while we mustn't underestimate New Zealand, England will be World Champions on Sunday.
The way England's batsman dealt with Nathan Lyon's pre-match comments make me think Lyon should be given a knighthood for services to English cricket. By smashing Lyon's first ball out of the ground, Jason Roy was saying: "I've read your stuff, I've read your thoughts and here's what I think."
Phenomenal Roy and Bairstow partnership is vital
Roy's performances in this World Cup, particularly the way he looked so at ease in the semi-final, mean he's almost certain to open for England in the Ashes. Roy's partnership with Jonny Bairstow is absolutely vital to England.
When they get good starts, they're phenomenal. Against Australia, they were calm for the first ten overs, dealt with any movement of the ball, but as soon as they put their foot to the pedal they just go absolutely bonkers.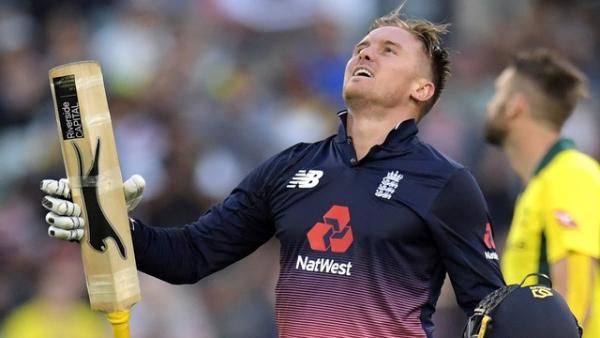 I'm a little concerned about Bairstow who pulled up when attempting a quick second run but England have the best medical staff and, with a couple of days to recover, I'm confident he will be fit for Sunday. If there were a decision to make then I'd get Moeen Ali in to open the batting. But I'm convinced Bairstow will play.
Winning under pressure is the greatest feeling
A final is an historic occasion but the important things are the same, the ball is the same size and the pitch is the same length. The only pressure is the pressure you put on yourself. I always used to enjoy the big days the most. Obviously, the World Twenty20 final in 2010, which we won against the Aussies, stands out, and the final days of Ashes series were among the best too.
If you're under pressure to perform and you manage to deliver then it feel ten times better than winning on any other day. England know that, if they play the dominant cricket they've produced in their last three matches, they will win this World Cup.
I was one of the few people who gave New Zealand a chance against India in the semi-final. You can never write off a team in a match of this magnitude and New Zealand have world class bowlers. But to beat England they would need to produce a perfect performance.
First ten overs will be huge
England need to see the pitch before they decide what to do if they win the toss. At this World Cup, and especially at Lord's where the pitch does a bit, it's not simply a case of win the toss, bat first and win the game. Bairstow said England were unlucky to lose to the Aussies at Lord's in the group match. But the truth is England bowled too short that day.
England's bowlers will get their length right on Sunday. At Edgbaston, it was spot on from the moment Jofra Archer dismissed Aaron Finch lbw with the first ball. Chris Woakes is the unsung hero of England's campaign and has been untouchable in the past four matches. He knows he bowled too short against the Aussies at Lord's and will be dying to make amends on Sunday.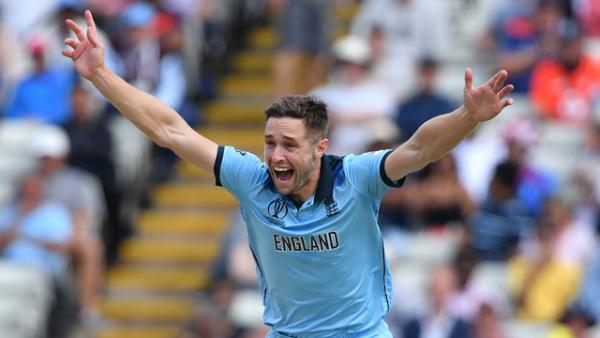 The first ten overs of the match will be huge. If New Zealand bat first, their under fire openers are facing our incredible opening bowlers, Archer and Woakes. If England bat, it will be hugely exciting because you'll have Roy and Bairstow - the two most destructive batsmen in the world right now - against Trent Boult and Matt Henry who were both superb against India.
Root, Rashid and Morgan to star in England victory
Last time, I backed Joe Root to be England's top run scorer and I'm convinced that bet would have come in had Root, who was 49 not out when England passed the Aussie's total, had longer to bat. I'm sticking with him on Sunday. Adil Rashid, who took three wickets at Edgbaston, can carry his confidence into this one and be England's top wicket taker.
For New Zealand's top wicket taker, I will continue with the brotherhood of spinners and back Mitchell Santner who bowled beautifully against India. For the runs, I can't look past Kane Williamson - a superb player who will love the big occasion.
Finally, I'm going to back Eoin Morgan to be man of the match. For his captaincy alone it would be a fitting end to the World Cup and he looked in good nick with the bat against Australia. He reads the game so well and gets the emotions of the crowd. On Sunday, emotions will be sky high at Lord's. I cannot wait and I know the same is true for England's players.
Cric-o-nomics World Cup Final Special: Stokes and Plunkett solid bets
Ed Hawkins has landed winner after winner on the tops markets with his unique data so who is the vaklue for Sunday's final?
Stokes's golden run
For the whole tournament there has only been one - bar one match - England batsman who has rated as pure value on the top runscorer markets. Ben Stokes.
Stokes has a terrific record over the last two years and he has already landed three times in the competition. From game one against South Africa he has been the standout when he won followers an 8/1 snorter.
On our two-year data study we have tried to work out the prices for each individual - on top-bat and bowler markets - to win based on precisely how often they actually take honours. And although Stokes does not have a hit rate as high as some of the most reliable in the world - Rohit Sharma, Imam-ul-Haq, Quinton de Kock - he gives bettors by the far the biggest edge.
For the final, this is no different. Stokes is rated at a whopping 9/1 (his biggest price for years) despite winning at a rate of a 4/1 chance. It's a massive chunk in our favour.
The value on Stokes is increased by the fact that Jonny Bairstow (3/1), Jason Roy (3/1) and Joe Root (10/3) are all short. Odds which would better reflect their chances are 7/2, 7/2 and 11/2 respectively.
With Stokes there is always a worry he won't get enough crease time but New Zealand's new-ball attack carries a threat which means he is hard to ignore.
As for Jos Buttler, who squeezed into value range against Australia in the group stages, Sportsbook's 8/1 is fair. But on the data it's bang on the price he should be.
Avoid Archer and Adil
The favourites are not much fun for top England bowler. Jofra Archer, as sensational as he has been, is bad value. He has one win and although he is yet to play the magical 20 games which mean his study period qualifies, we've seen enough to swerve him at 11/4.
Adil Rashid topped against the Aussies in the semi-final and some would reckon that means he is deserving of second-jolly at 3s. But it is a rare occurrence that he wins - his hit rate is just nine per cent.
Liam Plunkett is the man to follow with a record of an 11/4 shot. He's been eased out to 4/1 after a wicketless show against the Aussies.
Taylor's time
Ross Taylor copped, finally, in the semi-final against India with what proved to be a crucial innings. Can he notch another win?
On the odds we should be betting him. This despite Kane Williamson's much-vaunted reputation. As classy as Williamson is, he doesn't have a win rate as good as Taylor. Taylor should be more like 12/5 and Williamson 16/5. When Sportsbook go 4/1 and 9/4 it's a no brainer. Taylor, like Stokes, is the only batter on the Kiwi lists who is a 'wrong' price.
Pace attack too short
Without their three-pronged pace attack, New Zealand probably wouldn't have made it out of the group stage let alone a final. There can be no doubt that Trent Boult, Lockie Ferguson and Matt Henry have carried the greatest pace threat in the tournament, as India found to their cost.
Unfortunately, all three are too short. Boult is the market favourite at 11/4 when he should be closer to 7/2, Henry is rated at 10/3 when we have him at 4s and Ferguson 3/1 when he should be 10/3.
It is true that there is not much in it and if you had to have a bet you'd probably side with Ferguson because of a superior strike rate.
Recommended Bets
Back Ben Stokes top England bat 9/1 Sportsbook (0.5pts)
Back Liam Plunkett top ENgland bowler 4/1 Sportsbook (1pt)
Back Ross Taylor top NZ bat 4/1 Sportsbook (1pt)

Discover the latest articles
Read past articles