Graeme Swann: Careers on the line on both sides in final Ashes Test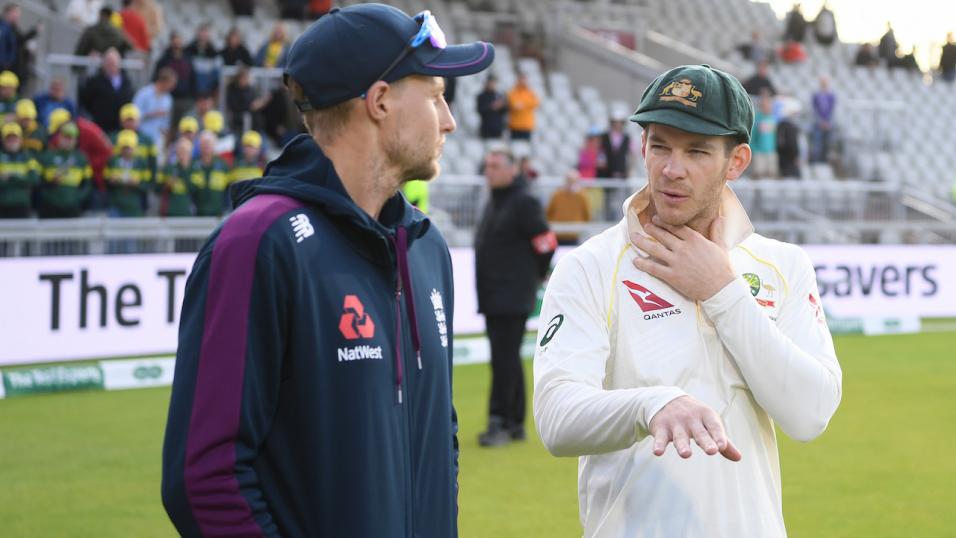 Both captains will have something to prove at The Oval
The Ashes may be lost but Betfair Ambassador Graeme Swann believes there will be no let up in hostilities at The Oval, a ground he has fond memories of...
"The last Ashes series here, the three Test matches away from London the ball swung and Steve Smith averaged 15. The two games in London where it didn't swing he got a lot of runs. It papered over the cracks a bit."
There were a few raised eyebrows when England named an unchanged squad for the final Test with the Ashes already lost but I wouldn't have liked a knee-jerk reaction to make changes to the team. The selectors are backing the players they picked to prove their worth. I can see why people say this was an opportunity to see some other players but the reality is we are not far off being a brilliant Test team.
Careers on the line will counter 'dead rubber'
The pressure of potentially losing the Ashes has gone and they should try and use that to release themselves a bit, but whether the individual can or not is another matter. It's still a Test match, after all. The fact that a few of them know they are playing for their international careers, in one way or another, on both teams, will add some spice to the occasion too.
Sometimes, that can loosen you up but for some people it can make you go into your shell. I never really felt like that but with the bat, I knew if I was going down I was going down swinging. That was my way of dealing with pressure: to live by the sword and die by the sword.
Mentally, some people need to loosen the shackles and get back to dominating the bowling. I don't think they've dominated bowlers like they do in one-day cricket. Steve Smith does that. First half-volley he gets, he will try to smack it. Even when he does that extravagant leave of the ball, it's a peacocking action - but it's also part of his domination of the attack.
Jonny Bairstow is someone who can do that. He likes hitting the ball well and playing well. He's a confidence player and when his confidence is high, he goes from strength to strength. But he's going into situations which I don't think he's naturally attuned to handle. He's never been very good at shepherding a tail in one-day cricket and I don't think he should have to. He's one of the best top-six batsmen in the country easily. So play him as a batsman and get Ben Foakes in to keep wicket.
I'd like to know if Smith can play a swinging ball
I said earlier this week that England have gone away from Plan A too easily this series but that's also because their Plan A is so often Jimmy Anderson. The last Ashes series here, the three Test matches away from London the ball swung and Steve Smith averaged 15. The two games in London where it didn't swing he got a lot of runs. It papered over the cracks a bit.
Whether he's overcome that flaw against swing bowling we don't know, because he's not had to face it enough. That's why Jimmy was such an important part of this Ashes team. Jofra Archer has come in and done unbelievably well, but he's a completely different kettle of fish. He was the missing link in the ideal bowling attack with Anderson and Broad in it. That attack is up there with India and anyone else as far as seam bowling goes. But he's not a replacement for Jimmy.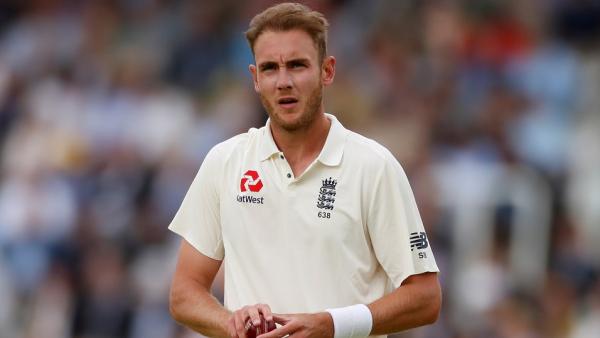 But in his absence, Broady has been my absolute hero this summer. His place was questioned going into the series because they were talking about Jimmy, Jofra and who might be the third seamer. Broady has stood up and bowled like an absolute genius, especially to Warner. He's bowled too many overs but that's circumstance; Archer is a strike bowler and Woakes hasn't hit his straps like we hoped he would. He's still been brilliant and should walk out at the Oval with his chest puffed out.
The Oval will always be special to me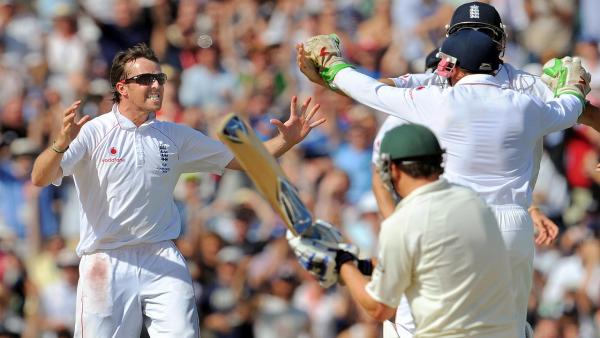 In 2009, my first Ashes, we won it at The Oval. It was 1-1 going into the last game and it was a turning pitch. The pressure was immense, for the whole game. I remember driving home after the first day and we were eight down for 300-odd. I was in the car with Jimmy Anderson and usually we'd just be talking away. I never drove home thinking about the game but that week was so intense.
After 10 minutes, we realised the radio was off and we hadn't said a word. I turned and said to him 'do you think that's a decent total?' and he just said 'I don't know, I've been wondering when to ask you that!'.
Of course, it turned out to be plenty because Trotty got a hundred in the second innings and it was a brilliant occasion. It's still one of my favourite moments in cricket as we walked around the ground afterwards, massive St George's flag, Land of Hope and Glory and Rule Britannia playing over the speakers. Our families were all up in the OCS Stand, sitting together, my Mum and Dad were there - it was just amazing.
**
See what happened when Graeme live traded a cricket match on the Exchange alongside Ed Hawkins...
Discover the latest articles
Read past articles