Graeme Swann: Aggressive England must steamroller Afghanistan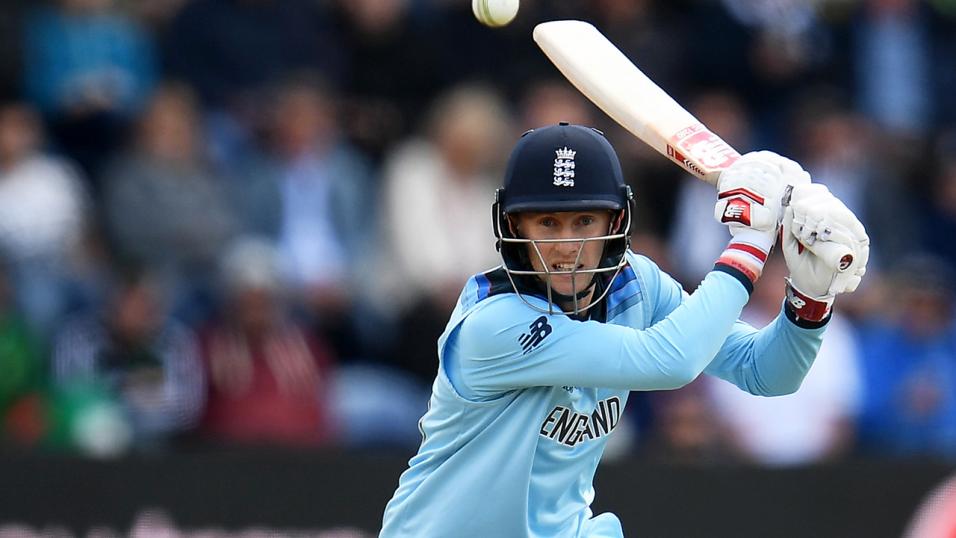 Joe Root is the leading England batsman at the World Cup
The Cricket World Cup rolls on with England meeting Afghanistan on Tuesday and Graeme Swann wants to see Morgan's men go for the jugular in a game where they are red-hot favourites...
"This is Afghanistan's cup final so we must play hard - because they definitely will - and, trust me, they're good enough to cause an upset. They don't have the experience or depth to contend in the long run but they can certainly play."
Like just about everyone I'm expecting an England win against Afghanistan at Old Trafford but what I want to see is a ruthless one.
Afghanistan, in World Cup terms, are the weak link. That's not to say they are without talent, and I do think they have the potential to frighten a couple of teams. Certainly the openers will have their day against one or two bowling attacks and in Rashid Khan they have a world-class talent with the ball.
But I would be horrified if that happened against this England team.
Strongest side is a must
They are red-hot favourites to win this but I want to see England field a full-strength side and go for it against the only team without a win in this tournament.
I'm not a fan of rotating just to give a starter a rest or a sub some game time. I think it's a weak approach. If there are injuries, yes, but I don't agree with chopping and changing. I'd rather have a team that wins games, where everyone knows their positions and it starts working like clockwork. Other teams fear our best XI so start them!
It's a long World Cup with plenty of rest time and anyone that can't get through this World Cup playing every game should not be a professional cricketer quite frankly. County cricketers play five days per week through an entire summer, these guys are playing one game every four or five days!
Obviously there are injury concerns and Jason Roy is out for a couple of games but James Vince is a natural replacement there. A start for Moeen Ali, perhaps for Eoin Morgan (who has a niggle) would help Adil Rashid who has been exposed a bit without his spin partner keeping one end tied up.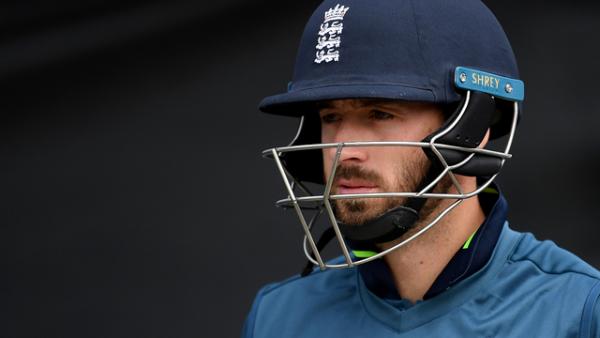 Stay aggressive, England
The worst thing you can do against weak opposition is to stop playing your natural game. The team that takes its foot off the gas - either through fear of failure or fear of destroying an opponent - will lose.
England have to treat Afghanistan like they would Australia - that means staying proactive and playing their trademark attacking brand of cricket.
This is Afghanistan's cup final so we must play hard - because they definitely will - and, trust me, they're good enough to cause an upset. They don't have the experience or depth to contend in the long run but they can certainly play.
Vince and Archer the best match bets
But this should be relatively simple for England and in terms of match bets it's tough to get away from the openers to top score for us. Jonny Bairstow has made some useful runs in recent games without really delivering the big score so Vince plays he might represent a bit of value against his fellow opener, at 16/5.
Bowling-wise I can't get past Jofra Archer, at 11/4. He's awesome isn't he? I just wish we'd had him when I was playing. I'd have loved to be in the slips watching Archer steaming in.
India and England set the standard
India were brilliant against Pakistan and they have every right to be up there in the betting, but I still fancy England to go all the way. Australia have been a little bit lucky so far - their batsmen play a little bit old-fashioned and they were bailed out by Mitchell Starc against Sri Lanka. I wouldn't put them in the same bracket as England or India. New Zealand are untested so far, playing all the easy sides and then seeing their clash with India rained off. They are not battle-hardened yet.
Showing final free-to-air the right move
I think it would be a great idea to screen the World Cup final free-to-air. Whether the ICC and Sky can see the bigger picture we shall see. I think it would be a good gesture and would help English cricket move forward.
The sport has suffered from being locked away on pay TV. For instance, the final day of the fifth Ashes test in 2005 was watched by 10 times the amount as in 2009! That's all you need to know.
We really shouldn't have to do initiatives to make the national team more famous and recognisable to kids. These guys should be poster boys if we want the game to grow. We must think long-term and look beyond the immediate returns.
Cric-o-nomics: What do the stats say?
Ed Hawkins once again delves into his two-year study of the top batsman and bowler markets to see if there is any value for this match...
Will Stokes get a bat?
Against West Indies, Joe Root underlined the value on the top batsmen markets of opening the batting in one-day cricket. Promoted to partner Jonny Bairstow at the top of the innings, Root made hay. If only he batted there every time, then we might consider backing him.
He gets favourite status once again but back down at No 3 there is no evidence for Sportsbook's 13/5 being a price we should take on the numbers. He's winning at a rate of a 9/2 chance. Ben Stokes should be that price, too, so his 11/2 takes our interest. But just like against West Indies, it would be a surprise if he got in.


Don't be Rash
Sometimes when tipping it's just as important to advise who not to back. Rashid Khan would seemingly fit the bill on the data on this occasion. He has had a quiet tournament and has not managed an outright win on the top Afghan bowler market.
Considering he is as skinny as 11/10 that's a disappointment. Of course, on a longer form study there is no justification for that price. Against Top Eight nations, Rashid has won this market three times in 11.
It is arguable that even that is too short a study period to be making a judgement. So you' forgive us for not advising Aftab Alam at a chunky 11/2. He took three wickets against the Kiwis and on talent, is probably a shorter price. But this column isn't about talent. That's a given at this level.
Mujeeb ur Rahman probably isn't a 7/2 shot, either. But again the study guide is short with only eight games against the best teams. We backed him earlier in the tournament against Australia and he managed a tie but, in hindsight, we were probably too gung-ho.

Recommended bets
Discover the latest articles
Read past articles