The Betfair Big Interview: Ronnie Irani on his fears of more misery for England's cricket team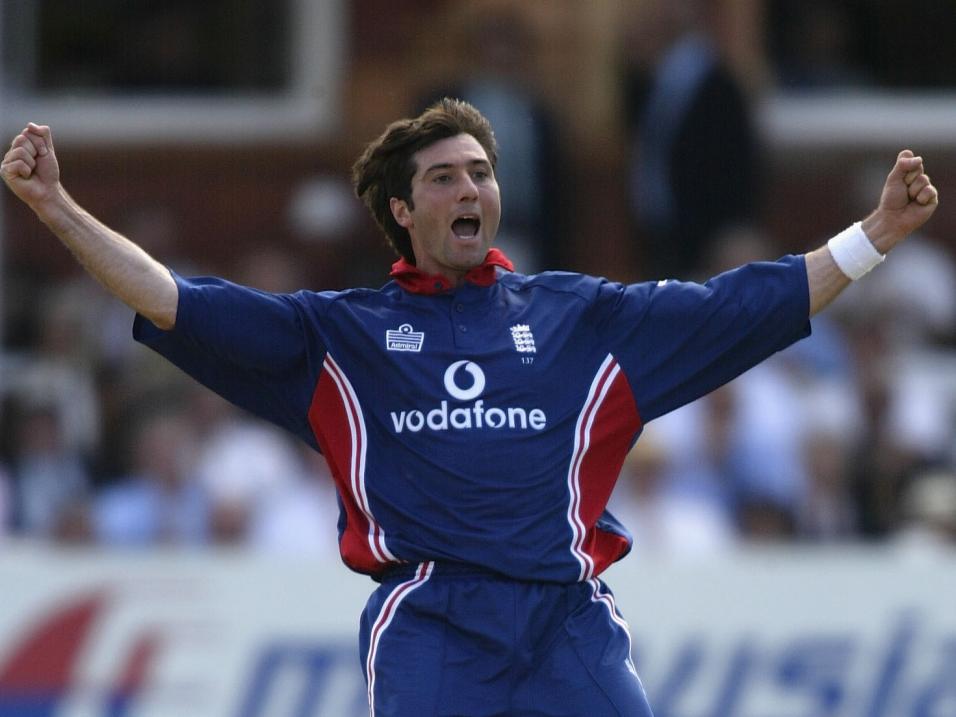 The way we were - Ronnie Irani in his England days
Alastair Cook and co are off to the West Indies at the start of a massive summer for Test cricket that ends up with an Ashes series. Betfair sat down for a chat with Ronnie Irani, and found the former England and Essex all-rounder has deep worries about how it will turn out.
"I really believe this England team has class and talent...but what it seems they haven't got is spirit. They are not positive, and they lack flair. I think that comes from the coaching and the management."
Hi Ronnie. You know Alastair Cook as well as anybody - how do you think he'll be approaching this West Indies tour and what does he have to do?
It's funny because I still think of him as a kid, I've known him since he was 14 after all. But he's a man now and his career has been exceptional, and he's got to find that brilliant form and make us see it all again. What he has to do is simple - he has to win. He'll know deep down that if he doesn't win in the West Indies, and more importantly in the Ashes when they come round, there will be big changes.

He has a point to prove after being dropped from the World Cup squad.
Yes, and it won't be easy for him. He clearly wasn't happy and now he has to be fronting up for the blokes who left him out. I worry there is a lot of negativity. We should go over there and dominate the West Indies and win every game, just like the Aussies or South Africans would, but we won't. There will be an upset. And Phil Simmons taking over gives them probably what we haven't got which is attitude and positivity.

But surely Test cricket is a different game to the One Dayers, and the World Cup can be forgotten now?
Sadly not. There has to be a leftover from it, there can't not be. For Australia later in the summer that means massive positivity, but for England a real lull.

So what can England do to change the atmosphere and attitude?
I'll make a comparison. I run my own company now. I'm the co-inventor of OrthoSole which is a shoe insert to help prevent injuries and make walking more comfortable, not just for sportsmen but anybody who is on their feet all day. As a result I've studied and learned a lot about business. One of the American phrases that struck me was "you have to fake it to make it". It meant even if I was nervous about getting the company off the ground I had to show total confidence. I think England's cricketers need to adopt a bit of that attitude.

Explain more.
Look at what the Australians have done. Darren Lehmann came into their dressing room and started being brash and believing in the players even when they were struggling. See how it turned things round.

Can it really be that simple?
I think so. I really believe this England team has class and talent. I accept we're not in the dressing room and just looking from outside so it's hard to be sure, but what it seems they haven't got is spirit. They are not positive, and they lack flair. I think that comes from the coaching and the management.

Again, explain more.
People ask what do you need a coach or a manager for, but then what's the point of Jose Mourinho? In sporting terms the top coaches get the best from the elite. When you are up against another elite it isn't easy, but these top managers find a way to make players relax, believe in themselves, and get a bit more. We've got the talent, I believe that. And you only need an extra one per cent on top of the talent to make the difference. That's where good management comes in.

You don't sound very confident.
I hate saying it but I fear that after a whitewash in the last Ashes series we're going to get another tonking. I don't want to say that, as not only an ex-England player but as an England fan. I grew up wanting England to win every game, whether I was carrying the drinks or as a six-year-old watching Derek Underwood. The frustrating thing for me is I think we have the talent, we need the coaching staff to really up the ante and get everything from these lads.

What do you make of Jonathan Trott's return?
Interesting. When it comes to mental health issues I have a lot of sympathy. I was Marcus Trescothick's first room mate on tour and he blames me for a lot of stuff now! I'm only kidding. In his case he was scoring big runs, smashing hundreds, and needed to come home. Trott was different because he was going through a bad patch when he needed to walk away, which I totally respect. I don't think we've ever learned the full story, but I just hope he can get it all behind him and score big runs like he did for the Lions during the winter.

What do you know about Mark Wood who has come into the squad?
He comes with a hell of a reputation. I spoke to Graham Thorpe about him and he thinks Mark could be absolute top-class. He said the boy just wants to run in and bowl quick. No nonsense. That's a great attitude to have and I hope the England set up encourages that.

The Aussies have certainly got enough genuine quick bowlers in their squad.
It's not so long ago we had Jimmy Anderson, Stuart Broad, Matt Hoggard, Chris Tremlett, Graham Onions was firing in, Steven Finn was looking like he'd be a superstar. We had six absolute top-class quickies, and then they have slowly faded and the back up seems thin. We've missed a chain which should never have happened. Meanwhile the Aussies have realised and they are churning them out, and you need really quick bowlers to make things happen. That was proved in the World Cup.

We've a free £50 bet for a favourite charity to say thanks for your time.
Oh great - I'll give that to the 2nd Stebbing section of the Girl Guides group down the road from me in Essex. They do an amazing and unsung job helping young people explore the world. And much as it hurts me to go against them I'm going to lay England at 2.285/4 in the first Test against the West Indies. There's going to be an upset in one of these matches, and the first one might just be where the problems from the winter hang around.

*You can find out more about OrthoSole by clicking this link
Discover the latest articles