West Indies v England Test Series Betting: Gabriel a bright bet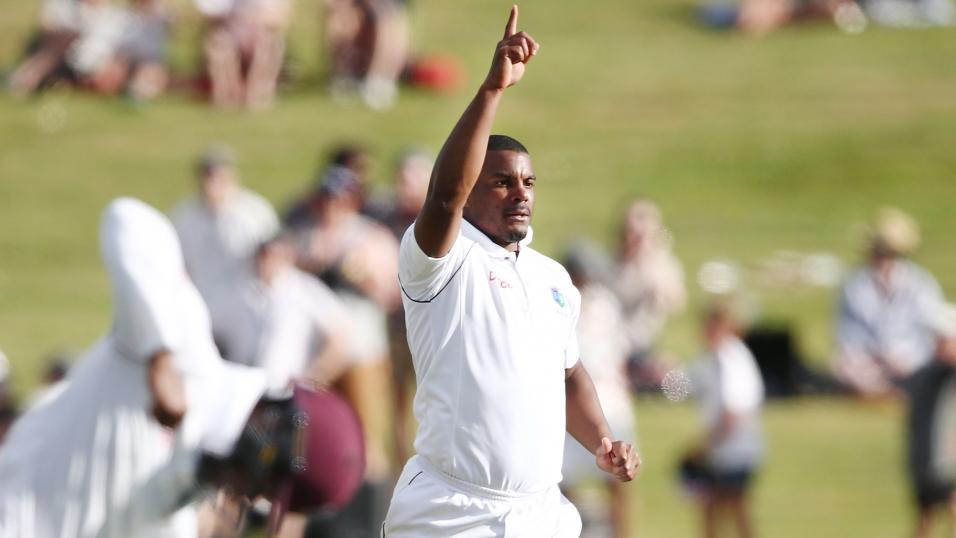 Gabriel is underrated
Ed Hawkins unearths some value on the home team's top bowler market for the three-match series
"In the last 12 months no bowler in the top 17 wicket-takers in the world has a better strike rate. Not Kagiso Rabada, Mohammad Abbas, Jasprit Bumrah"
Shaping up
Whenever a West Indies fast bowler rattles a helmet or manages a double-wicket burst there is hope that it marks a return to the halcyon days of the Caribbean collective blitzing teams with a hostile and rapid pace attack.
The truth is, however, that there will probably never be an attack, or clutch of pacers, who can match up to the likes of Michael Holding, Andy Roberts, Malcolm Marshall, Colin Croft and Joel Garner.
Still, it is nice to dream. In recent years it has been wishful thinking to reckon that Jerome Taylor, Fidel Edwards or, snigger, Tino Best, might have what it takes to usher in a new, terrifying pace era. Another to add to that list is Shannon Gabriel.
On his debut seven years ago against England at Lord's, Gabriel was slippery and dangerous. He took three wickets in the first innings. He was compared to Ian Bishop. But that was as good as it got. He struggled for control, rhythm and fitness.
For four consecutive years his strike rate was 70 or more. But in 2017 he resolved to get fitter mentally and physically. He worked harder on all aspects of his game. And he was rewarded. The strike rate came down to a respectable 55.3. Against Pakistan in April of that year Gabriel (pictured below) took nine wickets at 18.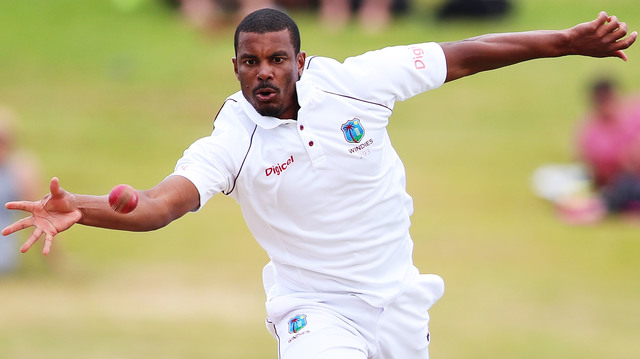 Last year his strike rate was 30.7 as Gabriel became one of the most dangerous fast bowlers in the world. He took 20 wickets in three Tests against Sri Lanka at home, developing an inswinger to go with his outswinger. For raw pace, West Indies coach Courtney Walsh compared him to Patrick Patterson.
In the last 12 months no bowler in the top 17 wicket-takers in the world has a better strike rate. Not Kagiso Rabada, Mohammad Abbas, Jasprit Bumrah.
It stands to reason then that we should be eager to get on Gabriel for top West Indies series bowler against England as early as possible. The three-Test series does not start until January 23 but there is not time to waste. Gabriel is third-favourite at 10/3 with Betfair Sportsbook.
Holder improvement
There's just one problem. It's the man who lies in 18th position in those wicket lists. Jason Holder. Holder is another who has undergone a transformation from mediocrity to magnificence. His strike rate is just 27. So the fact that he is 5/1 to top the wickets lists for the hosts cannot be ignored.
Holder has had struggles with a shoulder injury which caused him to miss West Indies' tour of Bangladesh. It didn't seem to be troubling him when he took 11 wickets in the match against Bangladesh in Kingston in July. That partially explains the low hit rate.
In the last two years Holder (pictured below) has two wins on the series market, Gabriel has the same but one shared honour. Choosing between the two is tricky. It is tempting to reckon that Gabriel's extra pace and movement will be more dangerous, though against a better batting line-up.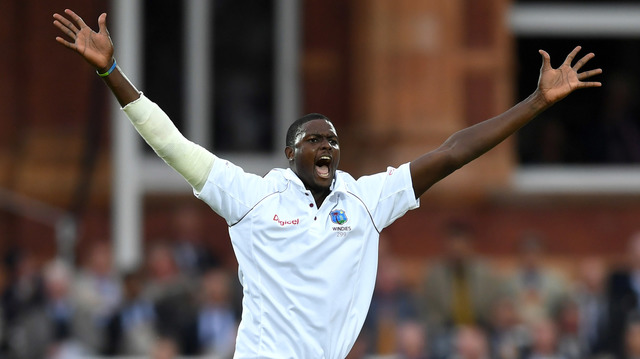 What we can say for sure is that Kemar Roach and Keemo Paul at 11/4 and 3/1 respectively should be behind Gabriel and Holder in the betting. Roach has a strike rate of 42 (last 12 months) and one win on the series lists while Paul is a Test ingenue with two matches under his belt.
What we can also say for sure is that England could be in for a tricky time. As a unit, Gabriel, Holder, Roach and Paul should give England the hurry up. Not to mention the wily spin skills of Dev Bishoo.
We fully expect the toss to be crucial - and England will be taken on if they have to chase in fourth-innings - so there is plenty to like about West Indies series win price at 15/2 (Betfair Sportsbook). As tempting is the 10s that they inflict a shock by the score of 2-1. With draws becoming obsolete it is rational to reckon they will have to win twice. Two incorrect calls from Joe Root could be enough.
Ed Hawkins P-L
2019: -1.75
2018: +20.53pts
2017: +12pts
2016: +18.1pts
2015: +38pts
2014: +31.5pts
2013: +25pts
Based only on available prices. Does not include back-to-lay in-running match advice or commission rate. Figures 2013-2016 on 1pt level stakes. New points system (0.5pt-5) introduced for 2017. Includes Hawk-Eye stats column p-l