Twenty20 Blast Team Guide: Hampshire and Glamorgan look strong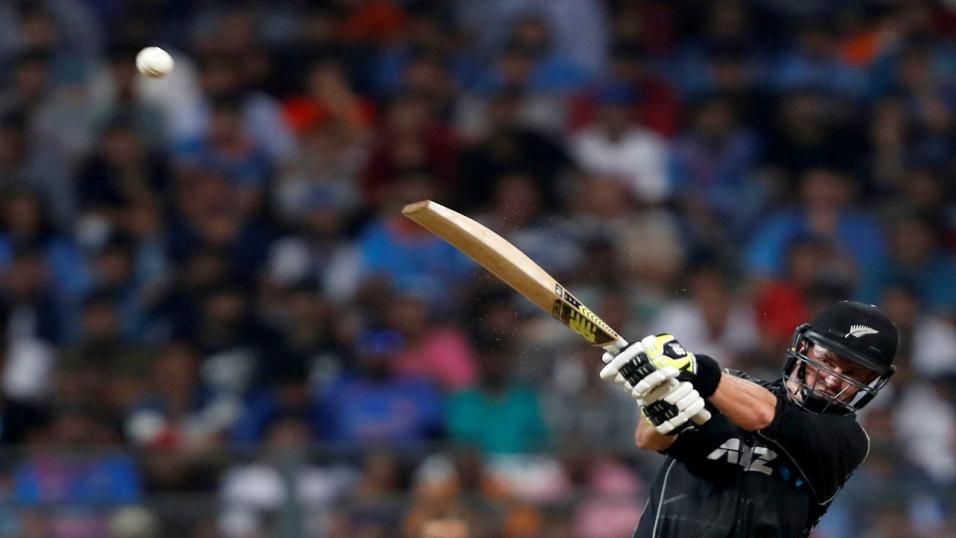 Munro is a fast starter for Hampshire
Ed Hawkins looks at the strengths and weaknesses of the teams and analyses the best outright prices
"Hampshire were excellent in the Royal London. Their batting is strong with James Vince in decent touch and Colin Munro reassuringly reckless"
Warwickshire, sorry, Brum have excellent pedigree and they will hope to go one better after losing the final to Notts. Twice since 2014 the runners-up have bounced back to win the following year. The Kiwi contingent of Jeet Patel, Colin de Grandhomme and skip Grant Elliott is significant. We expect them to go close.
Derbyshire had an excellent group campaign last season, finishing second behind Nottinghamshire in North group. Only two teams scored more runs than them in both sections. Wayne Madsen and Luis Reece remain unheralded but not to be taken lightly. Callum McLeod has signed on after his heroics for Scotland against England. But they will miss the wickets of Matt Henry and Imran Tahir. Lockie Ferguson and Wahab Riaz are not in the same league as replacements
Durham have been given a boost by the availability of Ben Stokes for their early contests. But even if he was with them full-time it is hard to see how the paupers of the circuit can mount a serious challenge. They had a tough time in the Royal London and finished bottom of the North section last year. They have placed much of their hopes on Tahir, the South Africa spinner. As good as he is, Durham will have to win eight games in all probability to qualify. That's a jump from the three last term.
Lancashire didn't get out of North group last season and they could find it a battle to improve on that. James Faulkner has been proved to be hugely overrated and he's not the sort of signing that inspires confidence. They disappointed in the Royal London this year which suggests they have not quite sorted out their plans and prep yet. Probably one to swerve.
The Foxes were the go-to bet for the value pickers after they won three titles from 2004 to 2011. Are they still worth following? Well, they made the quarter-finals last year and the likes of Mark Cosgrove, Hylton Ackerman and Corey Delport are solid white-ball players. They should have done better in the Royal London, then, when they won just twice. Mohamed Nabi is another solid all-rounder in the format and Pakistan pacer Mohammad Abbas is a craftsman. They should be more like 20s.
Northants were consistently underrated, even after title wins in 2013 and 2016. Has their golden age passed? Well, they retain much of the squad which upset the odds but the old fire to prove everyone wrong doesn't seem to burn so fiercely. The signing of Seekkuge Prasanna is one of those which makes you sit up and take notice, though. A spinner of quality can make all the difference in this format.
The champs. They are star-studded, of that there is no doubt. Hales, Patel, Christian, Ball and Sodhi are a terrific spine for a team. And few can come close to matching it. So it is no surprise to see them as favourites. The format is fickle, though. No side has ever retained the title.
There's a lot to like about the way Worcestershire play their white-ball cricket. They had a terrific run in the Royal London, proving that unity and smarts can take you a long way. The overseas combination of Martin Guptill and Callum Ferguson is exciting. They do look light in the bowling, though, and if they had someone with the x-factor we'd snap up the price. But then they wouldn't be 25/1.
Yorkshire had signed Billy Stanlake in the expectation that he could turn around their fortunes in this format - they have only once made the final. That's an astonishingly poor record for a county of this size. There's not a whole lot of evidence to suggest that will change, although Kane Williamson, the top IPL runscorer, will convince some to part with their cash. We suggest you keep it in your pocket.
The Eagles often look capable of soaring to the heights. Then they drop down dead halfway through potential glorious flight. Essex have solid one-day plans and performers but always seem to come up short. Last season they were hugely disappointing, winning just four matches. Adam Zampa, one of Australia's top T20 bowlers, is their overseas and it's a very shrewd capture. He could get them into the top four.
Glamorgan are consistently underrated and there is no way they should be as big after topping the South last term and making Finals Day. The signing of Usman Khawaja is a masterstroke to replace the runs of Jacques Rudolph. Colin Ingram is a smart cookie as leader and there is a host of wily bowlers to keep the Welsh team on course. Shaun Marsh is an improvement on David Miller. There are far worse 16/1 shots around.
Gloucestershire were beaten in the 2007 final and their one-day prowess of old is fast becoming a distant memory. But could AJ Tye, the Aussie pace specialist spark a revival? Possibly, although it is some leap from a bottom-placed finish last year. It may be better to get with Tye for top bowler honours when the Gladiators are on the telly box.
There is always a suspicion with Hampshire that they are high on talent but low on ethic. And it's the latter that counts in these sorts of competitions. Fortunately for their backers - and there have been plenty - they seem to be prepared to out the hard yards in. They were excellent in the Royal London. Their batting is strong with James Vince in decent touch and Colin Munro reassuringly reckless. The capture of Afghan spinner Mujeeb ur Rahmann could make all the difference, though.
Kent are having a terrific campaign in all formats so confidence should be high that they can do what they didn't manage last year: get out of the group. An improvement by one win could be enough. Kiwi pacer Matt Henry should assist with that although we're not convinced by Carlos Brathwaite. Sam Billings will lead. They could be hampered by a toss bias under lights at Canterbury. Otherwise it is easy to reckon they should be much shorter.
Daniel Vettori's position as coach is enough to torpedo a wager on this lot. He has a poor record in the T20 leagues around the world and if he can't get Bangalore's multi-talented crew to achieve he might not have much more luck here. Their best hope is that Ashton Agar and Dwayne Bravo inspire some sort of turnaround for a team which consistently fails to get out of the group.
Somerset have a solid crop of one-day players. But what they really need to elevate them to a genuine title contender is a shrewd overseas signing. Unfortunately they've gone for Corey Anderson. Okay, he blitzed well in a four-game stint last year but we've not been impressed by his other global league efforts.
Jade Dernbach leads this group who were knocked out by Birmingham in the quarter-finals. Is that a concern? Possibly because Dernbach doesn't strike us as particularly innovative or steeped in the game's nuances. Indeed, they could be all muscle, no hustle. They are reliant on big hitters like Aaron Finch, Nic Maddinson and Jason Roy (when available, of course). The price isn't for us and we'd like to see someone with nous in the field. Morne Morkel is a great pace option, though.
Sussex won the race for Rashid Khan's signature. It's a hell of a signing. Rashid can sprinkle magic on any outfit anywhere in the world and even though he is not available for the whole shebang we'd be amazed if he didn't get them out of the group. With Jofra Archer and Chris Jordan they have an excellent bowling attack. It is possible they are a batter short but we said the same of Adelaide Strikers, who Rashid inspired to the BBL title.

Ed Hawkins P-L
2018: +8.45pts
2017: +12pts
2016: +18.1pts
2015: +38pts
2014: +31.5pts
2013: +25pts
Based only on available prices. Does not include back-to-lay in-running match advice or commission rate. Figures 2013-2016 on 1pt level stakes. New points system (0.5pt-5) introduced for 2017. Includes Hawk-Eye stats column p-l
Discover the latest articles
Read past articles