T20 World Cup: Have England thrown their title out with KP?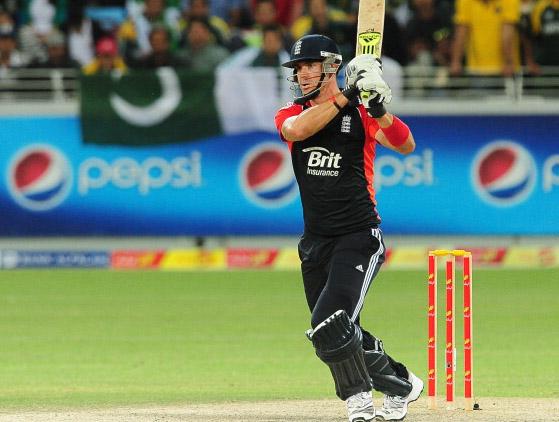 England will be flummoxed without their best batsman
With T20 World Cup to defend, England need no distractions. But that's exactly what the Kevin Pietersen affair as become. This one needs sorting out sharpish, says Frank Gregan.
Everybody dislikes the 'I told you so' brigade but this column did predict that the Kevin Pietersen affair would end in tears. We forecast that KP would not be one of the England players signing a central contract in September and this was before the sending of any 'inappropriate' text messages to the South Africans.
The story won't go away, it's dominating English cricket and English supporters are split right down the middle. It's a situation where common sense, compromise and negotiation are redundant. There's no middle ground here, it's a case of 'Pietersen out for good' or 'bring back KP' depending on your point of view.

The split amongst England fans would make for a remarkable case study but the likelihood is that the demographics are predictable. Try it out in your local watering hole and you'll probably come to the same conclusion: the retired Colonel Mustard with his gin and tonic would never allow Pietersen to pull on the three lions again. The younger generation are more ready to forgive. They want KP back in the side, perhaps because their brains are a little sharper and they can do the maths quicker. England without their best batsman are not going to win as many matches and their chances of retaining their World T20 title are severely damaged by the omission of the Surrey man.

Pietersen sees this as a two tier issue, he feels that whilst all the attention is focused on what is considered by many to be his traitorous texts, the parody Twitter account that ripped the mickey out of him is being ignored. KP firmly believes that there was dressing room involvement in those tweets, an allegation that he feels received no more than a cursory investigation by the authorities. Rearrange this well known phrase - carpet, brush and sweep!
The ECB are much more concerned with Pietersen's behaviour. This was epitomised by his threatened early retirement from the one day formats unless he received preferential treatment and the poor judgement he displayed in 'Textgate'. It's a stalemate with no winners except for the other countries that fancy their chances of relieving England of their T20 title. Those nation's chances are certainly enhanced by Pietersen's omission.

The T20 World Cup is the Grand National of cricket - just about anyone can win. Six of the 'Big Eight' are priced between 5.85/1 (India) and 8.07/1 (Pakistan) with the two outsiders of the big guns England at 12.5 and New Zealand at 23.022/1.

England without Pietersen have no recognised match winner and their decision to ditch Paul Collingwood, the only man ever to skipper an England side to an ICC title, means that they have an inexperienced captain who is yet to face the cauldron of pressure generated by a World Cup.
It's hard to look beyond the sub-continental sides and they all appear to have an equal chance. Common sense dictates that the value bet should be the selection and therefore Pakistan is the recommendation at 8.07/1.

Kevin Pietersen's exile is a massive disruption, a heart or head affair which has resulted in emotional rather than logical thinking. Enough is enough, the authorities should either publicly announce the end of his international career or indicate when he will be invited back into the fold. This wishy-washy 'door is always open' rubbish is not helping the cause.