Hawk Eye on South Africa v England Second ODI: Pace ace still has great chance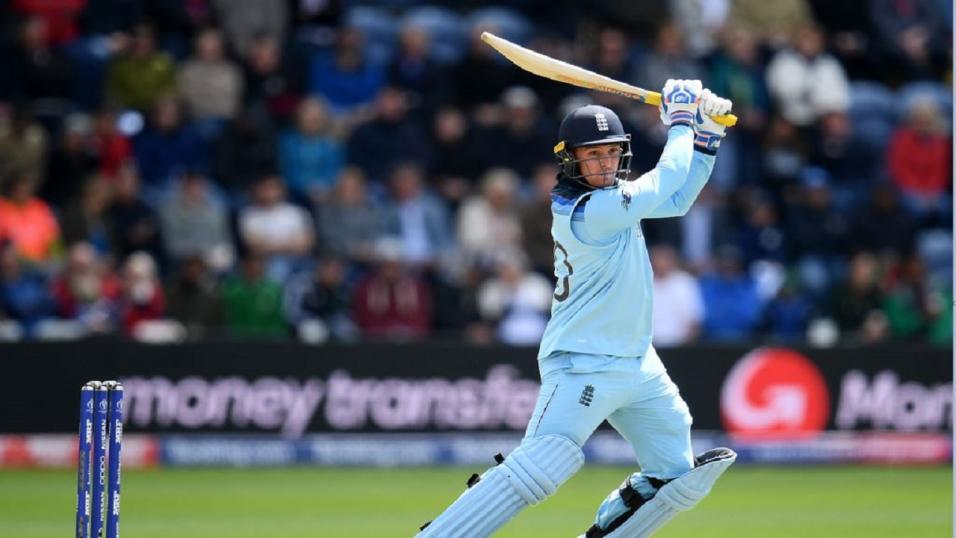 Roy has power
Ed Hawkins says we should keep faith with Lungi Ngidi in Kingsmead on Friday for a top bowler bet
"If there's one bet you shouldn't have in pretty much any ODI involving England, it is Joe Root to be top runscorer in their innings"
Wary of weather
If anyone who followed the Mzansi Super League in South Africa and saw the weather forecast for game two they would reckon the chances of play was slim. And slim just got sluiced out of town.
The weathermen are glum. There is rain expected for much of the day. And then thunderstorms arrive in the evening. It would be a major surprise if overs were not lost.
That means we need to be extremely careful about our side bets. For top bat and bowler wagers, 25 overs are required for settling. For sixes and four-related wagers if either team's innings is reduced by more than 20% of the original allocation of overs then all bets will be void.
We will need a minimum 25 overs to win or lose if we plump for a wager on no fifty to be scored in the first innings at 15/2 with Sportsbook. It's a price which jumps from the coupon because we know that the ball can bend at Durban, with a little help from the surface and sea breeze.
As for sixes, we wonder whether Sportsbook are being a little derogatory about South African muscle. They go 13/8 South Africa and 4/6 England in a match bet with the tie 13/2. In the first match at Cape Town, South Africa overpowered England by three to two. Both maximums for the tourists came via the blade of Joe Denly.
It should not be forgotten that England are missing key hitters here. Jos Buttler and Ben Stokes have averaged 0.9 and 0.83 sixes per game in the last two years. True, Jason Roy (20 sixes in 14) and Eoin Morgan are their biggest hitters under that filter but England do not possess the same six appeal without them.
South Africa's biggest hitter, in terms of aggregate, is David Miller. He has ten in 14. The coming force is Rassie van der Dussen, though with ten in nine. Don't be fooled by van der Dussen's quiet, studious demeanour in Tests - he can do it all and is as destructive as they come.
Rooted out
If there's one bet you shouldn't have in pretty much any ODI involving England, it is Joe Root to be top runscorer in their innings. He is a perennial favourite and a perennial loser.
How or why he is priced at 11/4 leaves us baffled. He has a 15.2% win rate. Or to put it another way, bet him and you will lose 84.8% of the time. That's a fast route to the poor house when he's going off as short as 11/4.
As you can see from the data below, Quinton de Kock and Lungi Ngidi remain the stand out bets when the relationship between win rate and price is everything. De Kock won for us in game one and we rate him as a 39% chance. Sportsbook say 30% with their offer of 23/10. It's clear value.
Ngidi let us down at Newlands. That means his price holds at 3/1 after a wicketless match. It is a concern that he bowled only seven overs and did not feature at the death. If he doesn't bowl out again and close out the innings, we may have to have a rethink for game three.
It's worth noting that Jason Roy is 13/8 for a fifty with a 2/1 record when opening and Bairstow is 7/4 with the same win rate. De Kock hits a fifty also in line with a 2/1 shot so 6/4 is prohibitive.
Top SA bat wins/matches
De Kock 13/33
Miller 3/32
Hendricks 3/19
Van der Dussen 2/16
Top SA bowler wins/matches
Ngidi 6 4t/23
Shamsi 1 1t/11
Phehlukwayo 4 4t/33
Top England bat wins/matches
Bairstow 10 1t/50
Morgan 7/56
Root 9 1t/59
Roy 9/46
Woakes 1/37
Top England bat wins/matches
Root 3t/59
Woakes 6 7t/38
Ali 3 5t/49
T Curran 3 1t/17
Recommended bets