England v South Africa Cricket Betting: Hosts to pinch tight series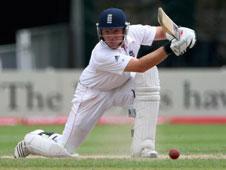 Ian Bell has been in terrific nick
Ed Hawkins, the SJA Betting Writer of the Year, says the hosts and South Africa will leave us wanting more from the three-Test encounter
"In the last ten years South Africa have won 45 per cent of matches, without him they have spluttered and stalled to a win rate of 16"
There are other sporting attractions this summer so perhaps the ECB can be forgiven for scheduling three measly Tests against South Africa. Yet when the contest is done and dusted by August 20, it is possible that we may all be left feeling a little short changed.
Whether that is because the weather has spoiled a heat which, essentially, pits the two best teams in the world (Australia are officially second to England but South Africa look far stronger in third) or we are left without an answer to which outfit is superior remains to be seen.
Over such a short series and with the gulf stream playing havoc it is entirely possible that aficionados will be none the wiser as to who is better. The prices for a 1-1 or 0-0 draw at 5.309/2 and 9.4017/2 respectively rather leap off the coupon.
Nor does it help that two of the three Tests are to be played on flat tracks at The Oval and Lord's. Sandwiched in between is a trip to Headingley, a venue which is vulnerable to poor weather.
It makes for a sense that this will be a tight, fiercely contested series between two teams who are nothing if not professional. And by that we mean that both will be fit beyond belief, have worked long hours boning up on the other's strengths and weaknesses and then be disciplined enough to implement plans.
The sides are well matched in terms of attitude and a glance at the squad lists only hint that England have the edge because Graeme Swann, the spinner, is superior to Imran Tahir. Don't write off Tahir, though. He is a smart bowler who knows English conditions.
England, however, are the pick, although they have gained the edge from two occurences, one more freakish than the other: the injury to Mark Boucher, the South African heartbeat, and the weather.
Boucher has been forced to retire after being hit in the eye by a bail at Taunton and he is a major loss. Michael Vaughan describes him as the engine room and the stats back it up. In the last ten years South Africa have won 45 per cent of matches, without him they have spluttered and stalled to a win rate of 16.
Telling. As is the lack of match time the South Africans have had because of the rain. It is crucial that touring teams get used to the seaming and swinging conditions. The tourists will feel undercooked.
Such alien conditions are one of the reasons why England have lost only one of their last nine home series. That came against South Africa but in vastly different circumstances. South Africa, byt the way, have not won many series themselves recently. They have duffed up the weak nations but against Pakistan (UAE), India (twice) and England back in 2009, they have been held to draws.
The key men for the hosts look likely to be James Anderson and Stuart Broad, favourite and second-favourite respectively in the top England series bowler market. Anderson is 3.06 and Broad 3.6013/5.
Broad is the better value of the two. Over the last two years in England he is England's leading wicket-taker and has a superior strike rate to his team-mate. Steven Finn is the most regular wicket-taker but at 10.009/1 we expect him to be kept out of the side by Tim Bresnan.
As for the batsmen Ian Bell looks overpriced at 6.6011/2. He is in the form of his life and is second only to Alastair Cook on the run lists in the last two years in England.
Cook, the 4.607/2 favourite, will have his backers but against a class attack including Dale Steyn and the rising star Vernon Philander, he may be exposed outside off stump. Expect a Kevin Pietersen sulk, too after he failed to get his way over the Twenty20 World Cup.

Recommended bets
England 1-0 at 6.205/1
S Broad top England wicket-taker at 3.6013/5
I Bell top England runscorer at 6.6011/2
Discover the latest articles