Ed Hawkins: England set to shuffle the pack and the curse of KP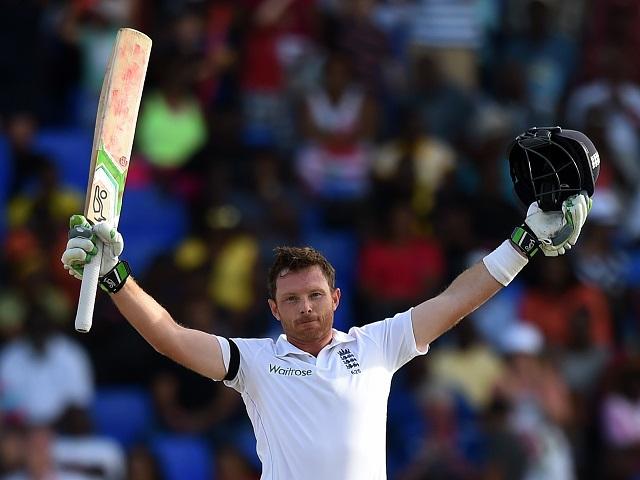 Ian Bell's career is on a knife edge
Ed Hawkins ponders England's selection dilemma ahead of the must-win third Test and takes a look at South Africa's RamSlam tournament
"How confusing cricket can be that someone like Buttler can hit the ball with such gusto and verve and yet be the exact opposite in terms of his own personality."
Nothing quite papers overs ruddy great fissures like a home series against a touring team incapable of playing a moving ball. And so England find themselves in familiar territory after succumbing in the second Test in Abu Dhabi to Pakistan.
It is a problem England encounter every couple of years although it appears to be more acute following a glorious Ashes summer. A thumping of the Aussies makes for particularly fervent patriotic tub thumping.
England, of course, have discovered they are not quite as good as they thought they were in the UAE. As preparation for the three-Test series, a brittle Australia were about as much use as thermal underwear in the desert state.
In the summer England had issues at opener, with Ian Bell, in the middle order and with the wicketkeeper. That they didn't need to solve them shows just how bad Australia were.
Still, it is hard to recall an England side with quite so many worries. They look certain to try to rectify some of them for the final Test in Sharjah, which begins on Sunday.
It is a must-win encounter for Alastair Cook. He is 3.65 to get the win with Pakistan 2.65 and The Draw 3.259/4.
Unfortunately, few sides manage to win a Test match after wholesale changes so England may resist the temptation for a 'rip it up and start again' approach.
Moeen Ali, for example, is set to continue as opener in place of Alex Hales and Ian Bell, it is believed, will retain his spot at No 3 because of his 'experience'.
As supporters of Moeen we are pleased by the former but surely the time has come for the bell to toll on the Warwickshire man's career. Unless 'experience' doesn't mean looking pretty when making 30 or 40, dropping catches at slip and failing to raise a whisper when decisions are made on the field.
It is possible that the England powers have decided that Bell's career will not last past this series and dropping him would make the side unbalanced. James Taylor, for example, is certain to play instead of Jos Buttler with the gloves going to Jonny Bairstow.
So it would be unfair on Taylor if he was thrust into the No 3 slot immediately. Bairstow at No 5 hardly suggests ballast, either. It would also mean they would have to pick an additional spinner in Samit Patel, something which would be worthwhile considering the major visiting wicket-takers down the years in Sharjah have been pacemen.
They are issues England will have to solve eventually. Moeen looks unlikely to open in South Africa, Taylor may well have to get accustomed to the No 3 slot while Bairstow's batting remains unconvincing.
It could well be that by the end of the winter England are none the wiser. Indeed, it is possible that they could have taken one step forward and two back.
Hales could well be found out by the best pace attack in the world in South Africa. Ditto Bairstow. Who would bet against Nick Compton and Buttler both coming back in at the start of the summer? Will Taylor thrive at No 3? Will there be another middle-order spot up for grabs?
Buttler's fall from grace has been particularly sad. A man of prodigious talent with an eye like a hawk has been found wanting in terms of temperament. How confusing cricket can be that someone like Buttler can hit the ball with such gusto and verve and yet be the exact opposite in terms of his own personality.
A coach who has worked with Buttler has described how he is someone who feels pressure and gets nervous about the big games. It explained his terrible Ashes series and a descent into the trough. When he is peaking, he looks a thousand feet tall.
But appearances can be deceptive. England, once again, are having to learn that the hard way.

Pietersen the curse
South Africa's RamSlam Twenty20 tournament begins on Sunday - check back here on Saturday for the previews - with the return of Kevin Pietersen to the country of his birth as a potentially captivating storyline.
Pietersen will turn out for the Durban-based Dolphins in a move which solidifies his position as a T20 gun for hire. Deccan Chargers, Delhi Daredevils, Bangalore Royal Challengers, Sunrisers Hyderabad, St Lucia Zouks, Melbourne Stars and Surrey Lions are his other previous/current teams.
The Dolphins are the 4.03/1 third favourites behind the Titans at 3.02/1 and Cape Cobras at 3.1511/5. Dolphins coach Lance Klusener reckons KP can make all the difference to a team who last won the title in 2014.

"We've won the tournament before and hopefully his presence will aid in us challenging for the title once more," Klusener said. Pietersen is equally optimistic: "The Dolphins have some talented individuals and hopefully I can contribute towards the team's success during my time with them."
Pietersen probably said the same thing when he signed for the Chargers, Daredevils, Royal Challengers, Sunrisers, Zouks, Stars and Lions. It didn't do them any good.
Never has there been a player so feted who returns so little. Not one of Pietersen's T20 franchises have won silverware when he has been involved. It rather lends credence to the claim that KP is not conducive to a winning spirit.
The Dolphins are having a poor season in the domestic one-day cup, having won only two of their five matches so it wold be pushing it to reckon they worth following in this tournament.
The Cape Cobras are the holders and they have an embarrassment of riches with the ball. Wayne Parnell is a close-season capture from the Warriors joining the likes of Dale Steyn, Vernon Philander, Rory Kleinveldt, Justin Kemp and Robin Peterson.
Quinton de Kock, who ended South Africa's one-day series in India in terrific form, has left the Lions for the Titans. They have an embarrassment of riches with the bat - AB De Villiers, Faf du Plessis, Farhaan Behardien and Dean Elgar.
Obviously international commitments dictate that South Africa's players will not be available all the time so it could be worth following a team like Warriors at 10.09/1 for a trade. They have made a solid start to the one-day season and have a collection of underrated and admirable performers.

Ed Hawkins P/L
2015: +£378.80
2014: +315.10
2013: +250.80
To £10 level stakes (unless otherwise stated), based only on available prices. Does not include back-to-lay in-running match advice or commission rate.
Follow Ed on Twitter @cricketbetting
Discover the latest articles