Pakistan v England Second ODI Betting: Younis loss a blow to hosts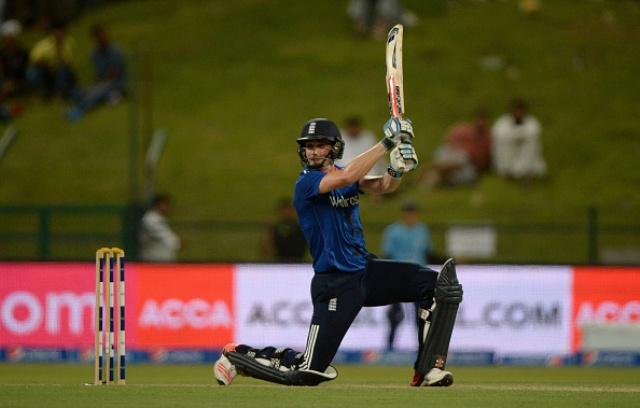 Woakes batted well in game one
Ed Hawkins previews the second ODI from Abu Dhabi on Friday and still thinks the toss could assist an England side who are hoping to level the series...
"Pakistan have a terrible record without Younis. They have lost 12 of their last 15 against the Big Eight and Bangladesh."

Recommended Bet
Back side batting first
Pakistan v England
Start time: 11.00
TV: Live on Sky Sports

Pakistan
The hosts have a 1-0 lead having enjoyed a relatively comfortable six-wicket victory in the opening game. Mohammad Hafeez, who is becoming more than an irritant to England, hit an assured century to take the limelight. Pakistan will need all of his experience after Younis Khan decided to retire from ODI cricket after the game. The timing of the decision is bizarre to say the least.
It clips their wings. Pakistan looked to have the edge in the top five but without Younis one cannot be so sure. As chairman of selectors, Shaharyar Khan, said: "We picked him keeping in mind that we needed an experienced batsman in the middle order to stabilise the batting."
Mohamad Rizwan, who has played 11 ODI, could step in although Ahmed Shehzad is also available. It would require a reshuffle, however, because he is an opener by trade.

England
England would have felt they were in control of the game at 147 for three in Abu Dhabi with Eoin Morgan and James Taylor going well. Their subsequent collapse to 216 all out was a tradition for English sides in Asia.
But it also highlighted how imperative it is that England get a contribution from their openers. Jason Roy and Alex Hales both failed and if they had managed only 40 between them the game could have taken a different hue.
There must be concern at this opening partnership within the camp. It is far too hit and miss, even if one allows free reign to batsmen who like to play with abandon. Hales, for example, averages just 20 in ODI with a strike rate of 88. It is no way near good enough.
England will be grateful that they bat so deep - Chris Woakes edged towards respectability - and that Reece Topley did well. His left-armers earned them a shot having reduced the hosts to 41 for three.

First-innings runs
The Sheikh Zayed Stadium has never been full of runs for ODI cricket and so England proved with a total which was well below the average. There has been only one score of more than 275 in the last 11 now. And 300 has been breached only twice. The last 11 first-innings scores read: 216-213-275-299-231-232-225-266-259-248-250. That is an average of 247.

Match odds
So, will Pakistan miss Younis? If recent history is anything to go by it is understandable why their selector was in such a state over the withdrawal. Pakistan have a terrible record without him.
They have lost 12 of their last 15 against the Big Eight and Bangladesh. That is an extraordinary record and it certainly appears to redress the gulf in ability between the sides.
This does not mean we should be gung-ho about England. They have problems. Notably their pace attack lacks, well, pace. Pakistan roared in with Wahab Riaz and Mohammad Irfan. That is key.
England will also be a little worried that Adil Rashid seems to bowl a four ball every over. They have little hope of applying pressure if he is in such profligate form.
Still, the toss could help the out. Sure, they didn't make any use of the toss bias in game one - it is now four successful chases in the last 11 - but one would reckon England would bat better having got to know the pitch.
It is the same pitch as game one so is likely to get slower. Twitter guru Salman Victor is on the hosts, expecting them to trade low.

Top Pakistan runscorer
Hafeez is 4.03/1 following his ton and Azhar Ali, the captain who has pretty reliable of late despite a failure in game one, is 4.57/2. Bilal Asif, his opening partner, is 5.59/2. Shoaib Malik is 5.04/1.

Top England runscorer
The wicket doesn't look like one for the hitters so Jason Roy and Alex Hales are no-nos at 5.59/2 and 5.04/1 respectively. The more rounded talents of Joe Root, Eoin Morgan and James Taylor make more appeal. Morgan, who is 4.57/2 and Taylor, who is 5.59/2, both batted well in Abu Dhabi so it could be Root's turn to shine at 4.03/1.

Recommended Bet
Back side batting first
Ed Hawkins P/L
2015: +£347.80
2014: +315.10
2013: +250.80
To £10 level stakes (unless otherwise stated), based only on available prices. Does not include back-to-lay in-running match advice or commission rate.
Follow Ed on Twitter @cricketbetting
Discover the latest articles