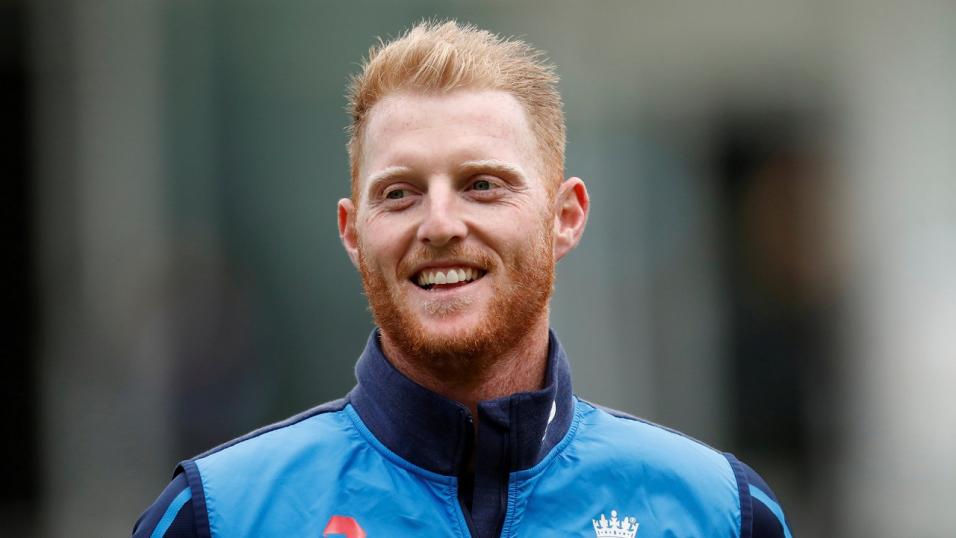 Stokes is fit so he should play
Ed Hawkins can't understand why the England all-rounder is not being thrown straight back into action for a team desperately in need of a win.
"This is the disconnect between the pros and the people who bet on the game. Wrongly, the latter reckons the former has a 'win at all costs' attitude"
With much fanfare, and no little relief on behalf of the England set up, Ben Stokes returned to his job as international cricketer today at a net session in Wellington. At last.
England have only been waiting since November to unleash their all-round genius on Antipodean soil. With his golden arm he had been ready to carry the hopes of a nation in the Ashes. And his prodigious bat swing threatened to lay waste to bowling attacks.
Of course, it wasn't meant to be. The ECB decided he should not play at all until he was charged, or not, following an incident outside a Bristol nightclub. As England lurched from disaster to disaster in Australia then, the Stokes question just wouldn't go away.
Now it has. Stokes is back. No more questions. And in the nick of time, too with England desperately needing a win to stay alive in the Trans-Tasman Series. Stokes could well be the spark that... What? Sorry? What do you mean he's not going to play?
That's right. Having waited all winter for him, England, in their wisdom, have now decided Stokes will not feature in any of the remaining T20s - they must beat New Zealand on Sunday to qualify for the final. And he will also miss the first one-day international against New Zealand.
It is puzzling. Let's recap. Ever since Stokes was ruled out of the Ashes series we have been told how much England miss him. This was borne out by a chaotic display against Australia as England struggled for balance and the sort of aggression that Stokes would have provided. Ditto the T20 series.
There was, in addition, much debate as to whether Stokes should have been playing. He had not been charged so until he was, he was surely innocent until proven guilty? In effect, the ECB banned him from playing. Yet when he was charged - with affray - he was free to carry on? Although now England won't pick him.
Despite the various talking heads chirping up about how crucial Stokes is - Dawid Malan the latest saying "you know you've got a match-winner" - it is a wonder as to how much England want him. Trevor Bayliss, in between talking of how Stokes gave the team more freedom with the options they can play, like six bowlers in the limited-overs format, said he would make a "judgement call" about when Stokes would be ready.
What, then, do we make of this as punters?
Disconnect between pros and punters

In the context of a hugely disappointing performance in the T20s - three defeats out of three - it is hard not to reckon that, conspiracy theories over why England are so reluctant to play Stokes aside, they are just not that fussed about staying alive in the tournament.
England are already without Joe Root and Moeen Ali, pivotal players, while two more in Eoin Morgan, leader extraordinaire, and pacer Liam Plunkett have injuries which are keeping them out. How can England be so arrogant as to think that they can afford to bring Stokes back when they want? Surely he plays because England have to win. And they're more likely to do so with him in the XI.
Indeed, some might argue that a hit and giggle in a potential two T20s are the perfect way for Stokes to warm-up back in the fold. Have a smash and a run round without too much pressure. Job done.
But no. It is tricky to consider England as being fully focussed on the job then in their remaining T20s. Repeat: they have to win in Hamilton against the Kiwis.
There's the rub. This is the disconnect between the pros and the people who bet on the game. Wrongly, the latter reckons the former has a 'win at all costs' attitude. Just like them. But it's often not the way. There is a grand plan at play which bettors do not understand. It's win or lose for us. For the coaches and players a bloated schedule of series after series, format after format, devalues the game.
If we give England the benefit of the doubt over the T20s, Bayliss' apparent insistence that he won't play until after the first ODI is bizarre. Stokes will arrive even before some of his 50-over team-mates. He will have acclimatised and netted. Raring to go. But others who have had less time are more likely to play?
There's also the apparently insignificant matter of the six-white ball fixtures that Stokes played in New Zealand before Christmas.
No matter. With England seemingly resistant to playing their best XI, their opponents are more than likely to be considered value. A settled team almost always beats one in a state of a flux, regardless of the talent the individuals possess. For the ODI series at least, we can well envisage New Zealand being outstanding value
Ed Hawkins P-L
2018: +7.52
2017: +12pts
2016: +18.1pts
2015: +38pts
2014: +31.5pts
2013: +25pts
Based only on available prices. Does not include back-to-lay in-running match advice or commission rate. Figures 2013-2016 on 1pt level stakes. New points system (0.5pt-5) introduced for 2017. Includes Hawk-Eye stats column p-l