Ed Hawkins: England make smart moves but can punters keep up?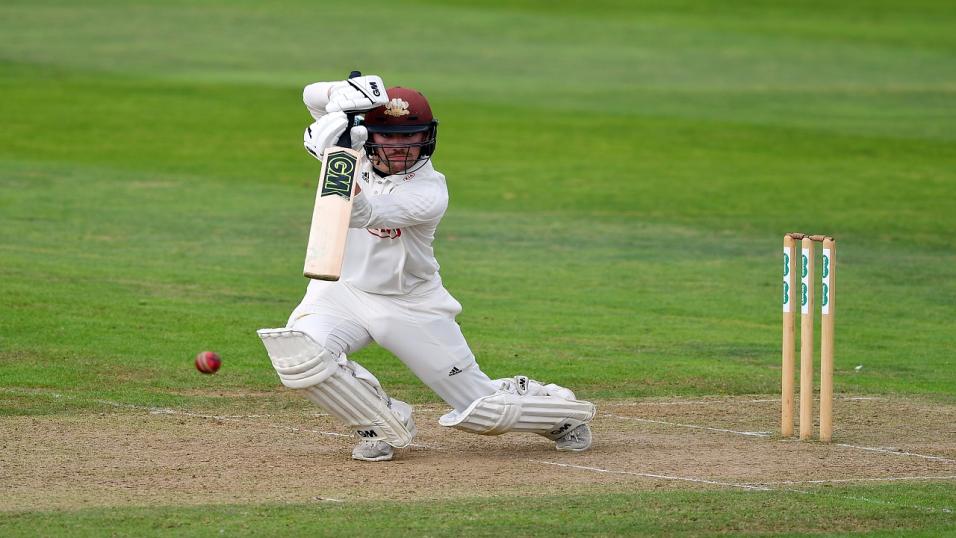 Burns is one to watch on the tops
Our cricket correspondent analyses a new betting strategy as the national side ring the changes...
"England's top seven in the last few years have been batting to the tune in their heads of the Countdown clock"
England get the big calls right
Following a summer of triumphs and disasters, England have decided to treat those impostors the same. They have not got too high or too low after the World Cup victory and drawn Ashes series respectively. The selections for the winter tour of New Zealand suggest a national side keen for evolution, rather than revolution.
Thoughts of the defence of their world title, it is true, are somewhere towards the back of their mind. But effectively ending Liam Plunkett's career, not awarding Moeen Ali a central contract and three eye-catching picks for the T20 series in New Zealand mark the start of a new cycle. Tom Banton, the Somerset thrasher, and Lancashire spin and pace pair Matt Parkinson and Saqib Mahmood are men who could stay the course. the first big task on the horizon is a World T20, which England are second favourites for, next year.
It is the Test team, however, which is need of urgent attention. The Ashes cycle is more fast spin with England going Down Under in two years. They have to be ready. And they have made changes accordingly. With Trevor Bayliss, the coach, departing, England have made the right call to abandon a gung-ho batting mindset.
Jonny Bairstow and Jason Roy are the big casualties. The booming drives which are so effective in the ODI game merely invite bowlers to make their own din - the sound of the ball crashing through the defences into the stumps. Instead, England are to adopt a measured, patient approach. Dominic Sibley, the Warwickshire run machine, and Ollie Pope are expected to be given the time to hone their ability to bat time. A welcome move considering England's top seven in the last few years have been batting to the tune in their heads of the Countdown clock.
Times are changing for bettors, too. With players coming and going we are forced to re-assess where the value lies. England are unlikely to be as bad again with the bat for some time. They have replaced the tonkers with technicians and the record of three double-figures scores in nine Tests can probably be considered irrelevant. We must also form new views on individuals. Not least because we know that the sizzling summer of 2019 may not be repeated for some time, chiefly because the secret is well and truly out with Ben Stokes.
Stokes started the summer as an 8/1 chance for top England bat in the World Cup when he should have been half that. He had a couple of points in his favour, too in the Tests. When he next takes to the field, whether in blues or whites, we are unlikely to be betting him. A consequence of Stokes' achievements over the last few months is that he will be prohibitively short because there is no upside for layers offering him at true odds.
A potential replacement bet in Tests is Rory Burns, the opener. Burns had a fine Ashes series and laid to rest doubts about his ability at the highest level after a sluggish start. Indeed, this column was mistrusting. He has merit, though. After failing to land top-bat honours in his first seven Tests he won three out of five against Australia. If we can get 4/1 in that first Test against New Zealand in Christchurch on 1 November we'll probably be on.
The Pope must fly
Study sample, of course, is key with such a wager and, admittedly, we need a few more games from Burns to be wholly sure. We're counting down the Tests, though, until we can make a judgement on Pope, who is expected to bat at No 5.
Pope is, statistically, a Test veteran in waiting and, for those who have not seen him bat, an Ian Bell clone in looks and style (particularly the cover drive). No Englishman has a higher first-class average (qualification 30 innings) in history. Most data analysts who work in the game would rate only Joe Root, using their fancy algorithms, as superior in the English game. It's a great shame that he wasn't picked instead of Jason Roy for the final two Tests of the Ashes.
That would have taken his Test appearances to four. Against India last summer he played twice, averaging 18. He batted at No 4 in those games, a move which exposed England's flawed batting strategy. He had never batted higher than six for Surrey.
Pope could be one of those rare players who is never actually value for a wager on the tops unless we take a flyer and ignore the need for a study sample at the Test level. We either bet him at a probable 6s for game one in New Zealand or wait for him to hit ten Tests or more. By which time, of course, it is highly likely that he will have proved he is the real deal and be too short.
There's a similar conundrum at play with Banton in the T20 team. Banton's clean ball striking will have punters itching to bet him for tops honours. It may well pay, again, to forgo the sample and, instead, use his record in the Vitality Blast this season as the comfort rug. His hit rate of a massive 43% is about as cosy as it gets.
Read past articles