Hawk Eye on New Zealand v England Second Test: Burns to warm the cockles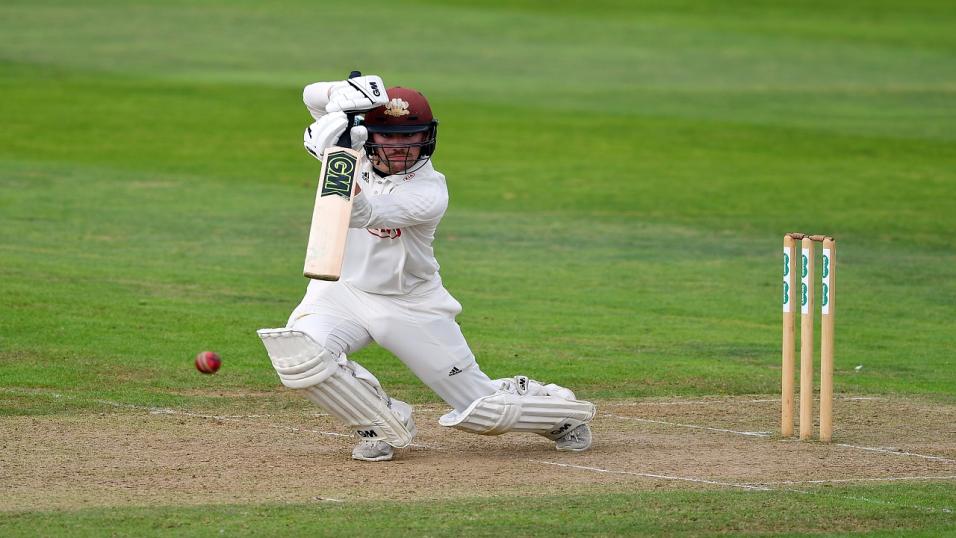 Burns is value
Ed Hawkins unearths two value wagers from the side markets for the second Test from hamilton on Thursday night...
Slim pickings
One game into England's winter schedule and punters may be forgiven for beginning to feel like a red squirrel (are they the endangered ones?) desperately searching for a tasty morsel or several to keep them sustained through the bitter temperatures to come. If only they'd squirreled away the good stuff during the summer.
This is an obscure way to start a discussion about England's top runscorer market. A barren wasteland with almost nothing to get our teeth into. It wasn't always this way. Harking back to the halcyon days of the balmy summer and we can remember cavorting in the sunny uplands of value.
It is a curious and frustrating situation, though, because, by the letter of the law, it doesn't make any sense. Joe Root, still the worst value of any favourite in Test cricket, remains a steadfast favourite at an awful 5/2 (he should be more like 6/1 on two-year form). This was always a good thing. With the England captain taking up such a whopping percentage of the book, it allowed others to sneek in as value. Ben Stokes for example.
Stokes, of course, had the sort of summer which elevated him to GOAT status. In the World Cup, he was winning top bat markets at prices as big as 8/1 whole Root, often jolly again, gave him a leg up. And then there was Headingley.
Stokes' miraculous match-winning innings meant that the secret was out. Those who had identified the Durham man as an underrated player had one golden summer to bask in his reflective glory.
With the sun gone and the cold drawing in, it's miserable. Stokes is no better than 10/3 for top England bat. This is unfair. Stokes has been cut prohibitively because of what he did at Headingley, which was a second-innings score. He didn't top bat once, in fact, in the first innings of the Ashes. So his record, despite a winner in Test one at Mount Manganui, has actually got worse since we were taking big prices.
Granted, there's not much in it. Stokes has an implied probability of 21.8% according to our database. Sportsbook make it 23.1 with their offering of 10/3. We have to leave it, thanks.
Instead. We're considering the likes of Jos Buttler and Rory Burns at 6/1 and 4/1 respectively. As you will see from our list of win rates below, both have been underrated slightly. The greatest edge is with Burns, who has a 3% edge in our favour on price. Buttler's edge is just 0.7%. Buttler, by the way, is a doubt for the game with an injury so Ollie Pope is standing by to take the gloves.
For an in-depth analysis of why Root has struggled so much in the last two years, and the incredible disparity between his top-bat win rates when captain and not, have a listen to Episode 7 of Cricket...Only Bettor.
Top England bat wins/matches
Root 6/42
Stokes 7/32
Buttler 3/20
Woakes 1/19
Curran 2/9
Burns 3/13
Denly 2/9
Southee solid
Tim Southee now has six wins in his last 15 outings in the first-innings top New Zealand bowler market. He should be way shorter than Sportsbook's 5/2.
His task should be made slightly easier at Seddon Park because Trent Boult, a dangerman, has suffered an injury. Boult's record was five wins in 17. It remains a hugely competitive market, though. Neil Wagner has four wins in 17 (plus one tie) while Boult's replacement, Lockie Ferguson is a terrific performer. Wagner is 10/3 and Ferguson 7/2.
The good news for Southee fans is that the venue is his home ground. And his most successful of all New Zealand venues. His strike rate of 40 is superior by seven balls to anywhere else. He has 44 wickets in eight matches.

Hawk-Eye P-L
2019 - points p-l: +37.42 (124 points staked)
2018 - points p-l: +9.86 (89 points staked)
2017 - points p-l: +5.29 (26 points staked)
Discover the latest articles
Read past articles