Hawk Eye on New Zealand v England Fourth ODI: Boult primed for big show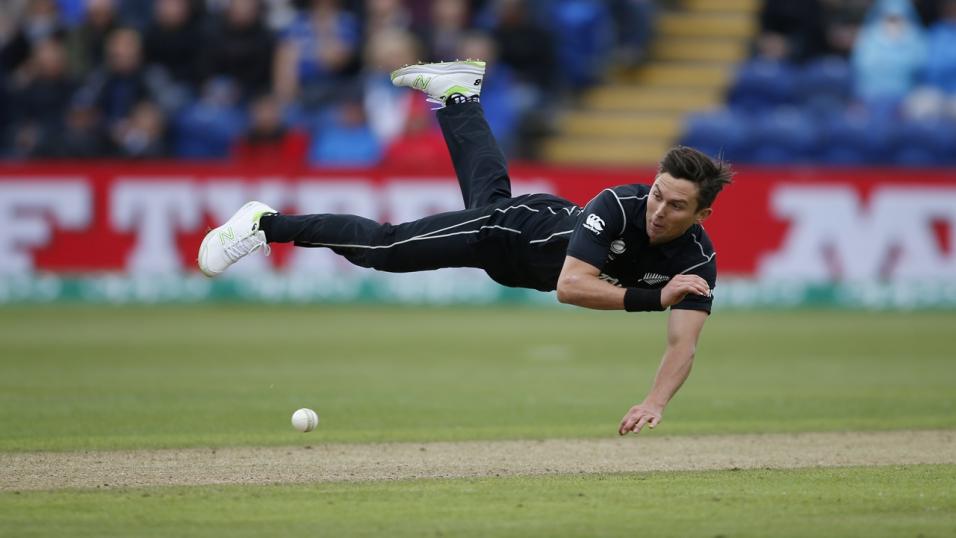 Trent Boult is a fine bowler but Henry has outbowled him
Ed Hawkins uncovers an extraordinary stat which provides a value bet for the top Kiwi bowler in the fourth ODI in Dunedin on Tuesday...
"Henry is wild and quick. But get this, he has copped an incredible 14 times as top bowler in his 35 ODI for New Zealand."
The last time Trent Boult roared in at the University Oval he ripped the heart out of Pakistan's batting to win New Zealand a game - and the series - which at the halfway point they looked like losing.
New Zealand had not impressed with the bat first up, managing just 257. But it was a warning of what was to come in seaming and swinging conditions. Poor Pakistan, reliably abject in such conditions, were razed by Boult within a few minutes. They went on to make just 75.
Azhar Ali was dropped of Boult's fourth ball - and the tenth of the match. Two balls later he had his man. In his second over he removed Fakhar Zaman and Mohammad Hafeez to leave Pakistan two for three. Boult claimed a five-wicket haul and the man of the match.
Boult might not need five wickets to cop as top Kiwi bowler here (read the full match preview). Two or three could do it. The most important factor, though, could be wind. In that game he was carried to the crease by a breeze which then assisted his artful movement at terrific pace.
A reasonably strong southwesterly is expected. This could blow in a shower or two. For further confirmation that it will be a bowler's day, the local meterological office says "bring a jacket" about their forecast for the contest.
A Boulter of a bet?
So Boult - and possibly us - could be quids in if we backed him. We spend a lot of time poring over the stats and crunching the numbers here to find odds which are statistically incorrect. And in an ideal world we like to pair those numbers with something tangible in the wicket or conditions which would suit a batter or a bowler.
This could be the planet's coming into line for a Boult bet. He has 12 wickets in four games at the venue. The 5/2 that Betfair Sportsbook offer, however, is not a wrong price. It is exactly what he should be considering he cops 28% of the time.
So it would be remiss not to look at the other pacers as an option. We are not sure spin bowlers will get much of a go there. Mitchell Santner, for example, wasn't required in that Pakistan game.
Tim Southee is a reliable old horse when conditions suit. He can bend it with the best of them although not quite at Boult's pace. He is 10/3 but in real terms he is more like 4/1.
Lockie Ferguson, who played in Wellington and took one wicket, is a fine prospect. But he has played only 16 ODI and averages 1.3 wickets per game. Boult averages 1.8 so the 4/1 about Ferguson doesn't motivate.
The candidate that really interests is Matt Henry. Henry is wild and quick. But get this, he has copped an incredible 14 times as top bowler in his 35 ODI for New Zealand. Henry was top bowler in six of his first seven ODI. Boult played in only one of those games, as a caveat.
Still, the 4/1 that Betfair Sportsbook offer would have to be taken. He would have to play, of course. He is in the squad and has yet to appear, which rather makes you wonder what the selectors are up to. The answer to that is that they see Boult at the No 1 strike bowler with Henry as his deputy.
If Boult plays and Henry doesn't, it would be fair to say the 5/2 is value because the latter has taken a bite out of Henry's stats consistently. But if Henry is picked we would have to go for him because he should be much, much shorter.
Hawk-Eye P-L
2018 - points p-l: -1.84 (28 points staked)
2017 - points p-l: +5.29 (26 points staked)
Discover the latest articles
Read past articles