Ed Hawkins: Should we really fear the dreaded dead rubber?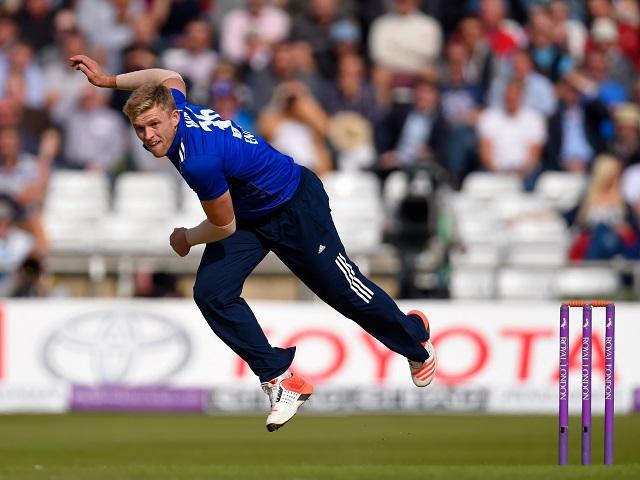 Willey's inclusion makes England's bating stronger
With England and Australia now home and hosed in their respective ODI series', Ed Hawkins analyses whether gamblers should be worried about teams not trying as hard when the result no longer matters...
"When a team is such outsiders, punters will often cling to a crumb of evidence which suggests they might be value"
With one game to play in each of the two major ODI series' taking place at the moment, gamblers are left with a conundrum they often fear.
England have won their series against Pakistan. Australia have won their series against Sri Lanka. So that means the fifth match of each series will be dead, meaningless, irrelevant. The dreaded dead rubber. Punters don't like wagering on matches when the outcome matters not a jot. Why?
The simple theory is this: players won't be trying as hard. Intensity levels will have dropped for both teams. England, for example, might struggle to stoke the same fire because the job has been done. Or Pakistan, their confidence crushed, could sink to new lows. And the same respectively for Australia and Sri Lanka.
That puts doubt in our mind. Can we no longer trust the formbook? Seeing is believing and when the stakes have been high the formbook is a reassuring guide. But when they are not, we cannot be sure players and teams will perform in the same way because the circumstances are different.
Transversely, nothing could change. England could be highly motivated to complete a whitewash. Australia may also be desperate to restore pride after taking a beating in the Test series.
At Leeds, England looked as committed as they did in the previous three matches. They bowled with menace and discipline, once again restricting the touring side to a below-par total. And when they batted they showed steel for the first time.
At 72 for four chasing 249, they could have lost a bit of fight. With the series already in the bag, they would have to knuckle down. Checking out would have been the easy route, particularly with a middle- to lower-order untested in the series. But they ground out a cosy win.
This despite not being at 'full-strength'. England took the decision to rest Mark Wood and Chris Woakes, which would have given reassurance to those who believed England might take it easy.
Instead, they looked as strong. Maybe stronger considering with the inclusion of David Willey, they batted all the way down to No 11. When Morgan was out they were 1.768/11, which as big as they've been.
Pakistan, of course, made changes themselves, notably the inclusion of Mohammad Irfan who had been called up as a replacement for Mohammad Hafeez. While on the subject of commitment, it is interesting that Irfan had to leave the field during the chase because he was struggling with cramp.
How does a guy who has been training as a standby player and has a decent number of overs under his belt turn up and be unfit to bowl ten overs? The five he did manage were potent and he took the wickets of Jason Roy and Alex Hales. If Irfan had been fit, the result could have been closer.
That result rather damned faint hopes that Pakistan might, somehow, find a new level. When a team is such outsiders, punters will often cling to a crumb of evidence which suggests they might be value. In the dead rubber they hope that any small drop in intensity makes the outsider the call.
It is a dangerous game to try to bet on what is going on inside the collective mind of a team. As folly as it would be to place a wager on one of the above scenarios, the best advice is to keep to the status quo and remember one simple lesson.
These guys are professionals (well, Irfan is supposed to be). Their livelihoods depend on them performing and although the result might not matter to the outsider, each man's place in the team is always under threat.
Here are the records of each of the four teams in their last five dead rubbers.
England
W 4
L 1
Pakistan
W 0
L 5
Sri Lanka
W 3
L 2
Australia
W 4
L 1
Those numbers back up the idea that we should bet as normal. England and Australia are reliable insofar as the effort they appear to put in. We can trust the formbook.
England are 1.251/4 for the sweep in Cardiff on Sunday with Pakistan 3.7511/4. It is surely time for them to be heading past 4.03/1 given their performances so far have mirrored that of a minnow. They are even in danger of a struggle to qualify for the next World Cup.

Australia are 1.584/7 to complete a 4-1 rout in Pallekele the same day. Sri Lanka are 2.447/5. Although we note the dead rubber status, of equal importance is a heavy toss bias in favour of the chaser under lights. Rain, too, should make the job of those batting second easier, too.
Ed Hawkins P-L
2016: +104.82
2015: +£380.50
2014: +315.10
2013: +250.80
To £10 level stakes (unless otherwise stated), based only on available prices. Does not include back-to-lay in-running match advice or commission rate.
*Follow Ed on Twitter @cricketbetting
Discover the latest articles