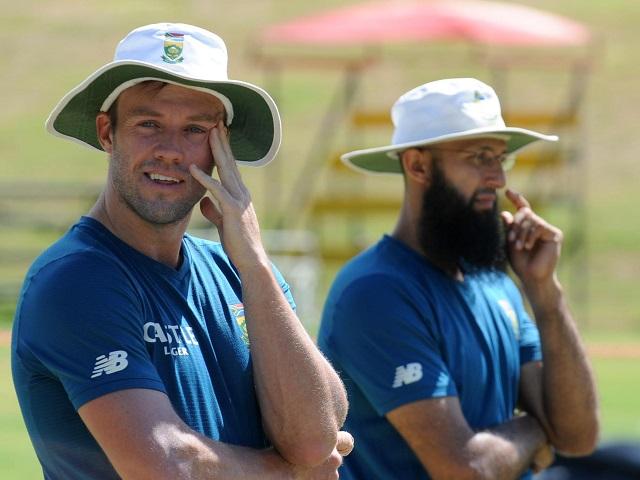 In the absence of De Villiers, Amla must lead from the front
Ahead of Thursday's first Test at Lord's, Ed Hawkins looks at the series markets and struggles to consider England value...
"Ultimately, though, we have to ask ourselves this question: which is the team most likely to take 20 wickets? When you pose that one England suddenly do not look like [1.54] shots."
The perceived wisdom has always been, rightly or wrongly, that it is batsmen who win limited-overs matches. He who hits if farthest ascends the winner's podium fastest. Or something. But in Test matches it is bowlers who are key. Take 20 wickets regularly and you rule the world.
So when the first Test between England and South Africa begins on Thursday we are all in for a bit of a culture shock. Having dined almost exclusively on a diet of thrash and bash for the last few months, we have to adjust quickly. The players will, too.
It is not surprising then that the prices for this four-game contest cause us a bit of a muddle. England are as short as [1.54] with South Africa [3.45]. The draw is [4.3].
One could be forgiven for ducking a wager entirely at those numbers. There's no fun in betting prohibitive odds on an England team full of bowlers with injury problems while South Africa's stomach for the fight has been questionable since their arrival last month.
Ultimately, though, we have to ask ourselves this question: which is the team most likely to take 20 wickets?
England's attack fallible?

When you pose that one England suddenly do not look like [1.54] shots. Sure, James Anderson and Stuart Broad are the finest fast-bowling pair England have had for years. But both have had niggles this season.
Anderson, whose body could well be starting to falter at the age of 34, has suffered a groin problem for Lancashire. Broad has had issues with a heel. A possible third member of the seam attack, Mark Wood, has had persistent ankle issues.
They may well prove to be as strong as a herd of ox. But this is a series which has been crammed in following the Champions Trophy, offering two sets of back-to-back Tests. The bowlers could be out on their feet by its denouement.
There will also come a time when the Anderson and Broad axis breaks down. They can't go on forever. It is our job to try to predict when that occurs. And certainly the skinny odds on England provide tempting ground.
There are, though, no real clues in the numbers of Anderson over the last few season. Average and strike rate are holding up well, even if his pace is beginning to dip. The art of making a ball talk remains the most vaunted of all.
Anderson and Broad are Nos 5 and 6 on the ICC rankings and Nos 13 and 8 on the wicket-taker lists in the last 12 months.
Tourists can cope without Steyn

What of South Africa then? They are, of course, without Dale Steyn, the South African version of Anderson. But he is not their top-rated bowler. That honour goes to the excellent Kagiso Rabada, who can seam it and swing it at pace.
Rabada is rated at No 7 in the official rankings but in the last 12 months he has a superior average to Anderson and Broad while his strike rate peels the eyes. That comes in at 40.8 compared to Broad's 53.8 and Anderson's 55.2.
It could be this is where we find the edge. A pace attack comprising Rabada, Vernon Philander and Morne Morkel is seriously impressive for South Africa. Over the last 12 months their average strike rate is 51.9.
We are not 100% sure who will join Anderson and Broad as first change at Lord's. It could be Wood. It could be Toby Roland-Jones for his Test debut. If it is Wood (using the Durham's pacer's career strike rate) England's cumulative number comes in at 57.
Now, of course, there are other factors. Ben Stokes and Moeen Ali chief among them. And that gap in strike rate may be considered irrelevant because of a South Africa batting line-up shown of AB De Villiers and, for the first Test at least, Faf Du Plessis.
Saffers shaky in batting department

In their absence there is a huge onus on Hashim Amla, Dean Elgar and JP Duminy to drop anchor in, at times, difficult batting conditions. One would expect the likes of Heino Kuhn, Theunis de Bruyn (or Aiden Markram) and Temba Bavuma to be tested like never before. The phrase soft underbelly doesn't quite cut it.
Until Du Plessis returns then South Africa are shaky in the batting, strong in the bowling. England are pretty solid with the bat, even if Joe Root did suffer a slight drop in average considering the pressure of leading for the first time. And with the ball, fitness permitting they probably have parity.
It just depends on whether you believe that a [1.5] chance should be clearly ahead in both departments, rather than having questions to answer in one of them. And the most important at that.

***
Ed will be back with a preview of the First Test later this week.
Ed Hawkins P-L
2017: +13.68pts
2016: +18.1pts
2015: +38pts
2014: +31.5pts
2013: +25pts
Based only on available prices. Does not include back-to-lay in-running match advice or commission rate. Figures 2013-2016 on 1pt level stakes. New points system (0.5pt-5) introduced for 2017.
*Follow Ed on Twitter @cricketbetting