England v Pakistan Test Series Betting: England can still turn the tide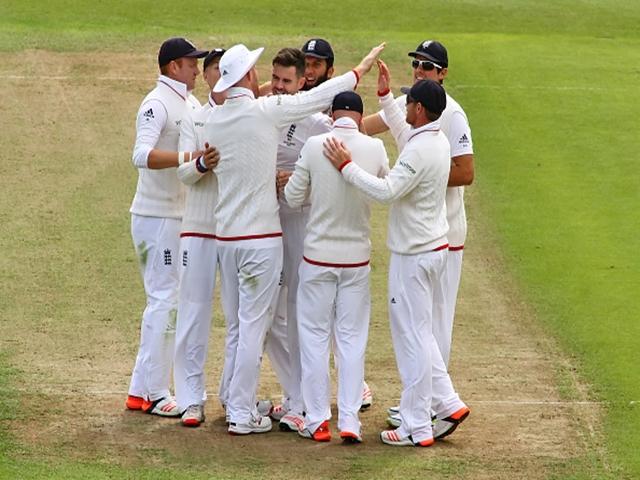 Anderson will return for England
Ed Hawkins says England only need to panic if they lose the toss in the second Test at Old Trafford as they look to hit back from a Lord's reverse...

"What we saw at Lord's was not one team proving they were better than the other. We saw one team proving that they can appear to better than the other when the conditions are helpful. A great leveller as they say in football"
Alastair Cook called it naivety. Michael Vaughan said they'd lost the match in their heads. Geoffrey Boycott said, well, nothing that could be broadcast on the Beeb. And so the inquest began into England's first Test defeat by Pakistan at Lord's.

It was a surprise. England, after all, were odds-on. Pakistan were not and the [4.6] shots came up trumps just in time to rescue a summer of drought for value hunters. But this was no changing of the guard. It wasn't an epoch-shattering moment. Or a time for hands to be wrung and the panic button pushed.

This was a match which was decided by the toss. It was also a match decided by the victor being able to field their best bowler and the loser being unable to. It wasn't naivety, it wasn't a psychological breakdown. It was a reminder that the toss and pitch conditions can so often by king in cricket.

Yasir Shah, as we said before the series, had the potential to prove to be the difference between the sides on the right pitch. With James Anderson certain to play in the second Test from Friday, it is worth mentioning that he could also prove to be the difference. Again the caveat: on the right pitch.

England are [2.02] to level the series with two to play at Old Trafford. Pakistan are [4.0] although [3.5] was available in the immediate aftermath of Lord's - a crowd of punters perhaps impressed by their show of strength and unity in battle and at play (the press-ups).

Whether the Old Trafford is the right track for Yasir or Anderson remains to be seen. The inclusion of Adil Rashid could be a portent of pitch rather than panic. Recent history suggests the former.

Apart from England wrecking India with pace in 2014 (although Moeen Ali took four last-innings wickets), spinners have been instrumental. Graeme Swann destroyed Bangladesh in 2010, Monty Panesar did the same to New Zealand in 2008 and 2007 with ten and seven wickets respectively.

That's good news for England. It's good news for Pakistan. It's also good news for gamblers. With a spinning, wearing pitch the toss becomes absolutely vital and it provides us with a free cheat to know how to wager. Just like Lord's.

If England had won the toss at Lord's they would have batted. And on a flat surface they may well have posted the sort of first-innings score - they averaged 423 in recent years at the ground - that made defeat highly unlikely.

In fact, they would probably have gone on to win. In our first Test preview we said England would have been a very good price indeed at [1.80] if they were batting first.

The pitch on day four looked as if it had been manufactured by Bassett's. It was doing All Sorts. There was uneven bounce, shape of the surface and, of course, grip and bite for Yasir.

What we saw therefore was not one team proving they were better than the other. We saw one team proving that they can appear to better than the other when the conditions are helpful. A great leveller as they say in football.

In Manchester it could be England's turn. If they bat first we would be very surprised if they don't win. If they lose the toss and Pakistan bat first then they are staring at a 2-0 deficit in the face.

England can counter Yasir on a wearing pitch by packing their batting. But it could only delay the inevitable. The return of Ben Stokes looks a certainty.

Steve Finn will probably be the man to make way. Chris Woakes' stunning performance at Lord's makes him bombproof and the prospect of him and Rashid at Nos 8 and 9 respectively will appeal to England selectors.

Woakes' form is also good news for Moeen Ali. It would be bizarre if their No 1 spinner - let's not have a debate over whether that tag is fair or not - was ditched just when England are about to go up against a sub-continental outfit on a turner.

That means James Vincent might have to make way. Harsh? Yes. Every batter should be afforded more than four Tests at the start of his career as otherwise it plants seeds of doubt about whether he's good enough far too early.

But needs must. If England make those changes they give themselves the best possible chance of a win. And if the toss goes against them they have a chance to fight to the last.
Ed Hawkins P-L
2016: +102.02
2015: +£380.50
2014: +315.10
2013: +250.80
To £10 level stakes (unless otherwise stated), based only on available prices. Does not include back-to-lay in-running match advice or commission rate.
*Follow Ed on Twitter @cricketbetting